Joan Smalls strips down for a new campaign while Wayne Brady dresses up in drag for Broadway. Peep the pics inside….
Supermodel Joan Smalls is flossing her trim model bod in a brand new Stuart Weitzman campaign. The 27-year-old Victoria's Secret model is posing it up NAKED, rocking nothing but shoes alongside her VS model friends Gigi Hadid and Lily Aldridge for the brand's SS16 collection.
The footwear designer is known for sexy campaigns, so it comes as no surprise his latest campaign is nothing short of provocative, shot by famed photographer Mario Testino. The campaign features all three models stripped down to their birthday suits and wearing nothing but the brand's "Nearly Nude" sandals. How appropriate.
Joan hopped on Instagram to share the hot shot captioning, "These Shoes were made for Walking...Naked. With my girls @gigihadid and @lilyaldridge for the New @StuartWeitzman SS16 Campaign Collection Shot by the wonderful @mariotestino #inourshoes"
Work!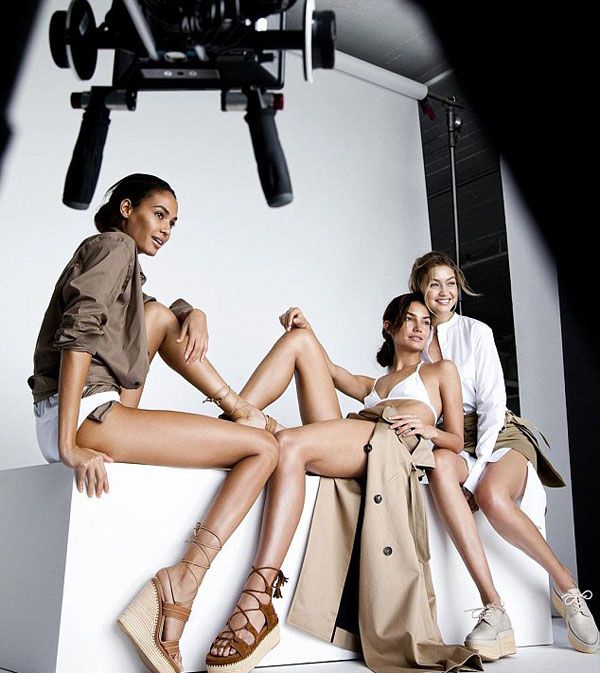 In another leggy flick, the supermodels, who are the new faces of the brand, pose it up in different pairs of shoes from the collection for the "In Our Shoes" campaign. Slay on Joan.
On Broadway...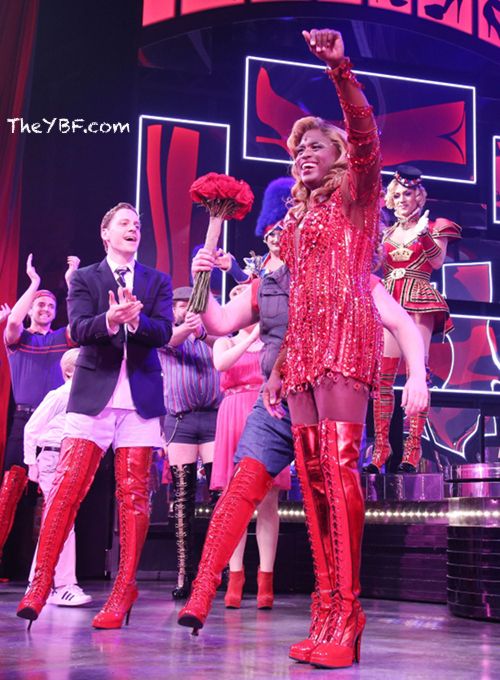 Speaking of LEGS, comedian Wayne Brady made his drag debut last night as Lola in the Broadway musical "Kinky Boots."
The EMMY Award winner slipped into a red shimmery dress, red thigh-high boots and blonde wig to entertain the crowd in the Tony-winning Broadway hit at the Al Hirschfeld Theatre for the show's opening night.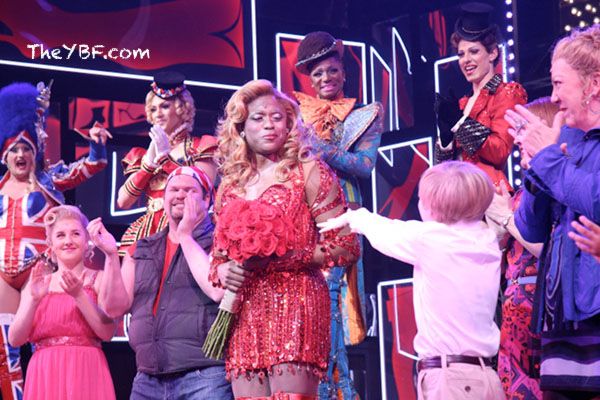 Wayne has been putting in work to portray Lola as best as he can, dropping 10lbs+ for the role and taking dance classes (in heels). He dished to Vanity Fair about the new role saying,
"So I want Lola to be believable as a woman," Brady said, and because Lola was also a former boxer, "the physicality looks like someone who is very in shape, lithe, moves with a sensuality and grace of the performer that Lola is, but that sensuality and grace also comes from being a boxer and knowing your body really well."
Looks like he nailed it. "Kinky Boots" is scheduled to run until April 2016.
Photos: Joan's IG/Stuart Weitzman's IG/WENN