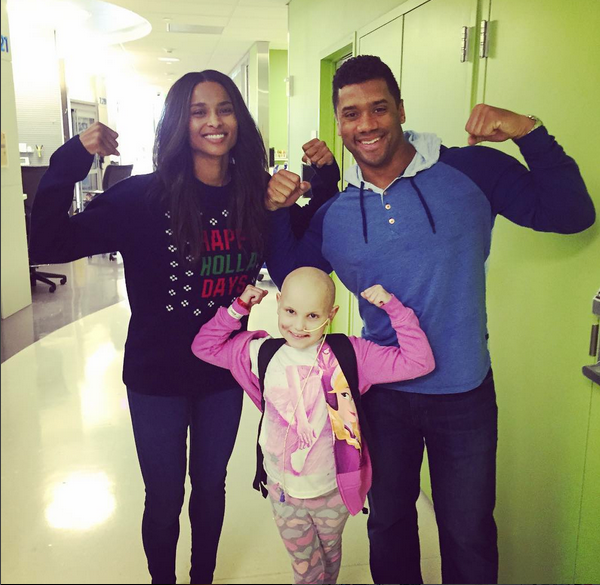 Ciara paid another visit to Seattle Children's Hospital during boyfriend Russell Wilson's weekly visit.  Check out their Holiday cuteness inside, plus big new for little Louis Bullock...
Seahawks QB Russell Wilson makes it a point to swing by Seattle Children's Hospital every Tuesday to pay a visit to some of his smallest fans.  He brought girlfriend Ciara long again to help spread some Holiday cheer to the kiddies who are fighting health battles and staying string while doing so.
The couple even spent time with the families and cheered when a little girl (atop) finally got to go home.  Ciara rocked her Topshop "Happy Holla Days" shirt to bring some fun to the kiddies.  Sweet!
Check out the couple singing Feliz Navidad with one of the kiddies, or at least trying to. Ha!
In other kid news: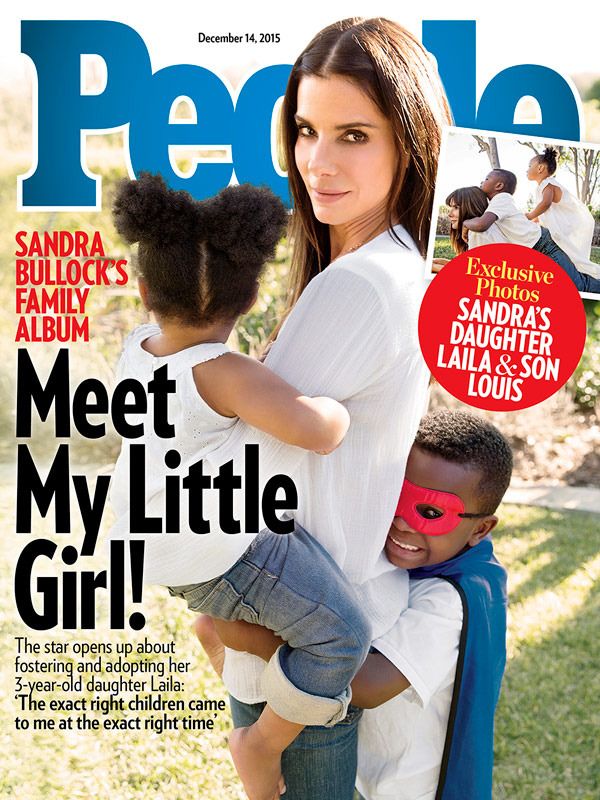 Huge announcement from Sandra Bullock today!  Her 5-year-old son Louis just became a big brother.  The movie star announced in a new People magazine cover story that she recently adopted a little girl named Laila.
Laila, who is 3, is also from Louisiana, just like Louis, and her being chosen by Sandra seemed to be in the cards for a while.  The Blind Side star gushed:
"When I look at Laila, there's no doubt in my mind that she was supposed to be here....I can tell you absolutely, the exact right children came to me at the exact right time."
Sandra also said that it's Louis who was behind the whole adoption, which actually started three years ago.
"Louis spearheaded this whole journey," she says, and while the two siblings have since formed an inseparable bond, Bullock says the first stages of bringing Laila home required patience and plenty of reassurance.

"I knew she was scared, and all I wanted was for her to know Louis and I weren't going anywhere."
Awww.  Sandra also revealed that Louis told her, when he was 2, that he wanted a sibling who looked like him.
*tears*
Photos: People Photograph by Bryan Randall/Getty Images/ Ciara's IG/ Russell's IG