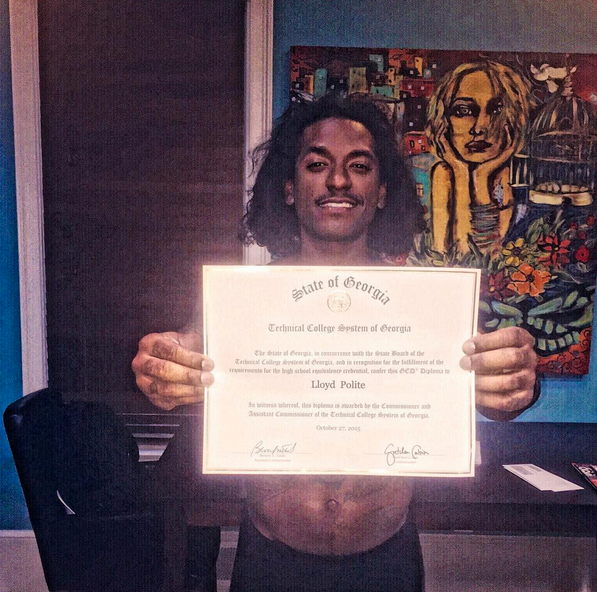 Praise report! We have some very good news to share. Singer Lloyd has received his GED after dropping out of high school. Meanwhile, NFL free agent Devon Still confirms his daughter Leah Still is now cancer FREE! Deets inside…
We're sure you remember R&B crooner Lloyd ("Southside" and "Get It Shawty"). The 29-year-old singer has been absent from the music scene lately, but for a good reason.
Lloyd has been hitting the books in pursuit of his GED after dropping out of high school. Going back to school after not being in school for many years isn't an easy task, but Lloyd came out victorious. He received his GED and shared the exciting news with his fans on social media. In an Instagram post, he shared a picture of himself smiling with his certificate saying,
Sometimes, I don't even know what to say to people. In fact, it's not that I don't know what to say, it's that I don't where to start. I do know how to start though. As imply thank you could suffice. I'd get so many messages of love, gratitude, and encouragement from people on here and in my immediate circle everyday. Often I am overwhelmed by it and I have a hard time responding accordingly. I try not to sound generic, but I really do love and wish the best for everyone I meet here, and I want them to know how much it means to me that they have taken just a little time out of their day to write me. I want to say thank you to you for your enthusiasm and love, not just towards me, but towards music culture and each other as a whole. I hope this message reaches you all in kind, for if it weren't for your love I'm not sure what I'd do, or where I'd be. #GEDflow #Appreciation #finishwhatyoustart #youcandoit
Major congrats to Lloyd!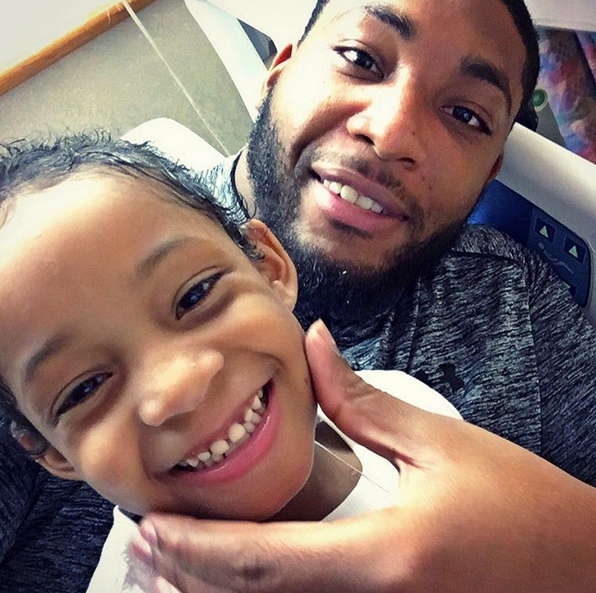 We've been following NFL free agent Devon Still and his daughter Leah Still's battle with cancer after she was diagnosed with stage 4 neuroblastoma, a rare pediatric cancer, in June 2014. She was just four-years-old at the time.
NOW, we're happy to report little Leah is not cancer FREE according to her pops. In an Instagram post (that has since been deleted), Devon announced, "Thanks for all the support and prayers! Just got the phone call that her scans showed NED (no evidence of disease)!"
YAS! This is awesome news.
Leah's battle with cancer has been an emotional roller coaster ride as doctors would say her cancer had gone in remission, only for it to come back. In July, her dad accepted the Jimmy V Award for Perseverance last night during the 2015 ESPYs.
Little Leah has been fighting hard and has kept her determined spirit along the way. On social media, her father has kept fans updated with her treatments and how she has been progressing. You'll recall, Devon was released from the Cincinnati Bengals (in September 2014), but soon after was re-signed to the practice squad so he would have health insurance to pay for his daughter's treatments. He was released from the Bengals' rosters this fall, but remains grateful for everything the team has done.
Photos: Lloyd's IG/Devon's IG