The vacay crew is back together again.  Kevin Hart & Eniko, Ludacris & Eudoxiee, along with racecar driver Marco Andretti and girlfriend Marta Krupa went on their 4th annual vacay together. And it's got us dreaming about #FriendshipGoals. Go inside their Dubai, Abu Dhabi and Maldives vacay inside....
The vacay crew just rolled into the Maldives today after a busy few days in Dubai and Abu Dhabi.  Kevin Hart & fiance Eniko Parrish were snapped getting all loved up in their gorgeous pool: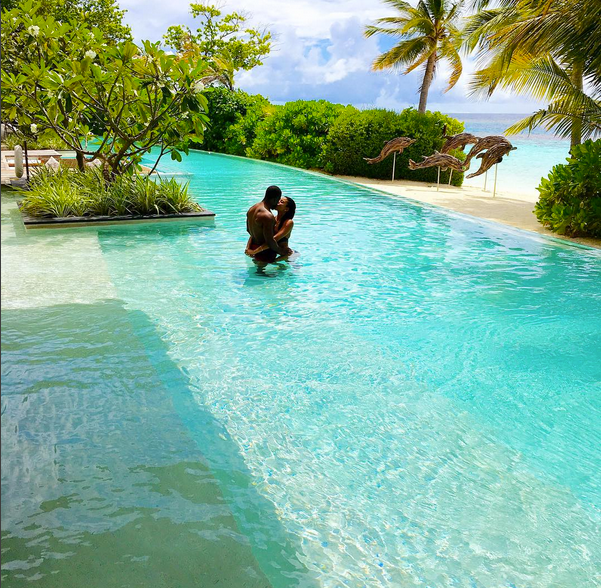 The men are loving on their ladies and sharing it all with the 'Gram.  Kevin snapped a pic of his view of Eniko, while we're sure Ludacris was behind the lens of this fab pic of wife Eudoxiee: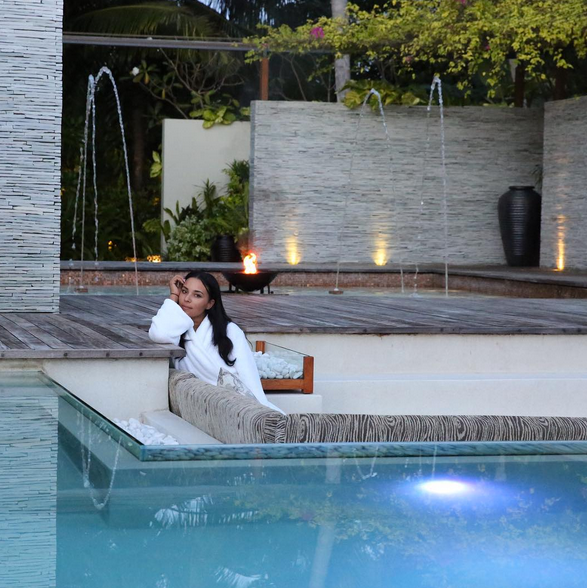 The new mommy looks to be enjoying her downtime with BAE.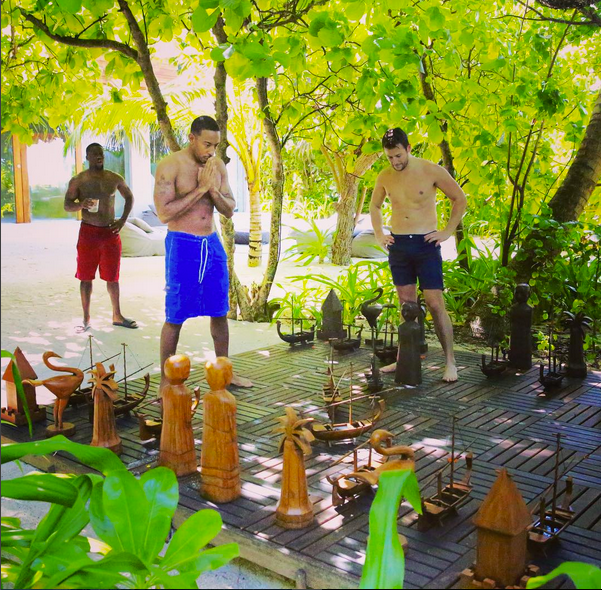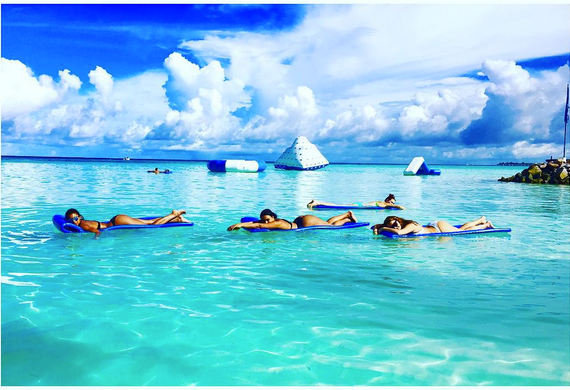 While the fellas engaged in a life-size version of Chess, the girls made floating on the open seas look sexy.  Like Jhene Aiko says...what a life.  Must be nice....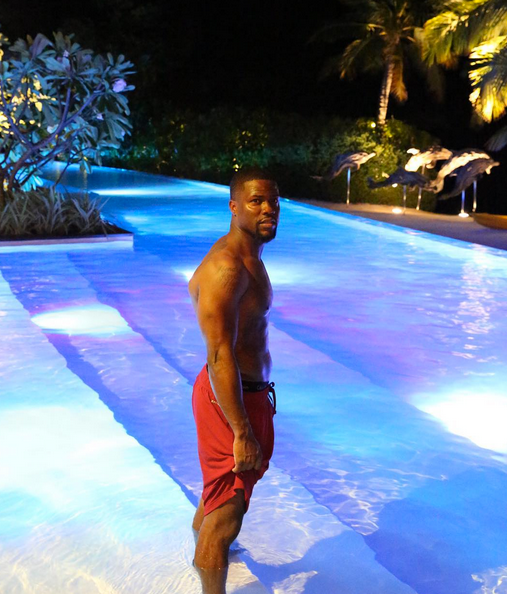 Check out how they arrived to their island:
Before they rolled to paradise, the couples were living it up in Dubai and Abu Dhabi.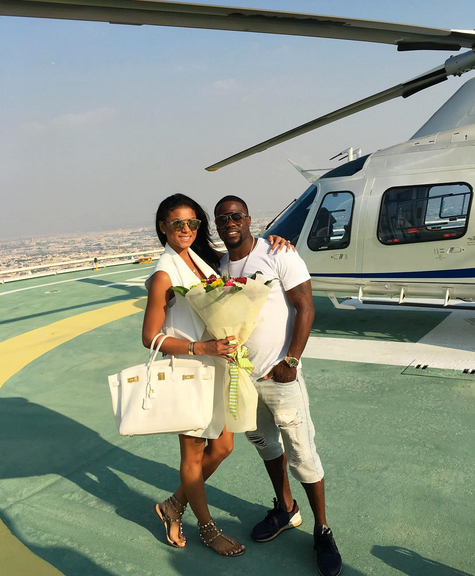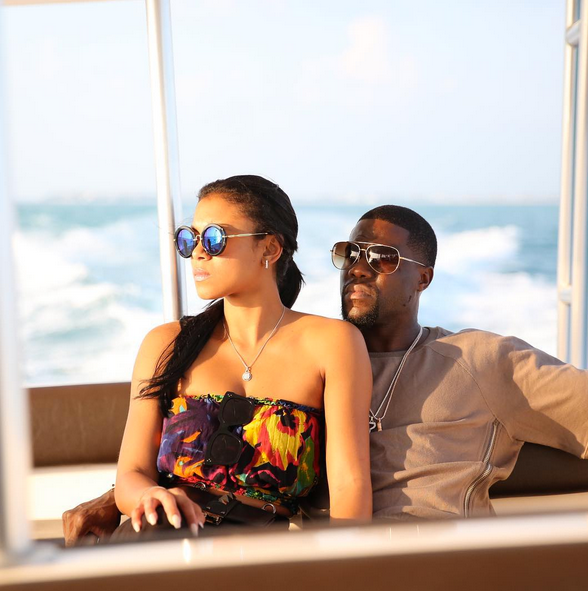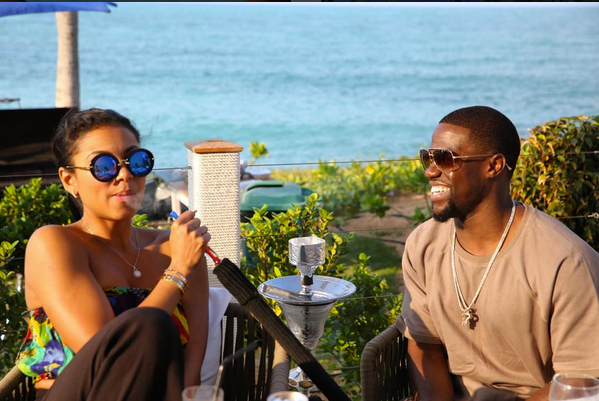 Helicopters and boat rides were a-plenty it seems.
The crew rolled to dinner with F1 driver Lewis Hamilton who had just competed in the F1 races: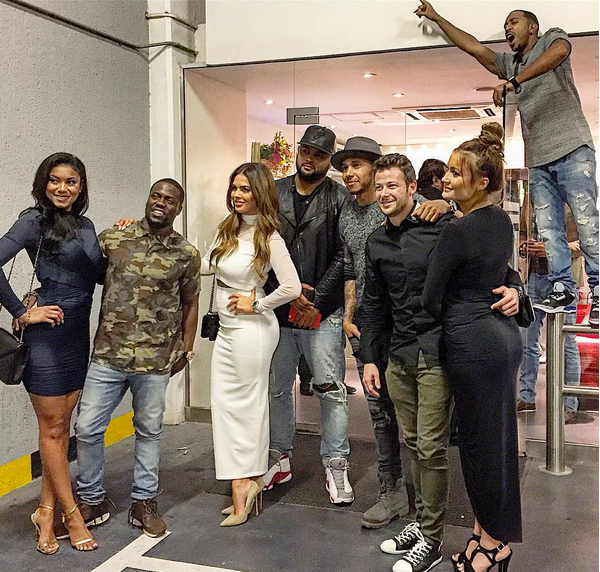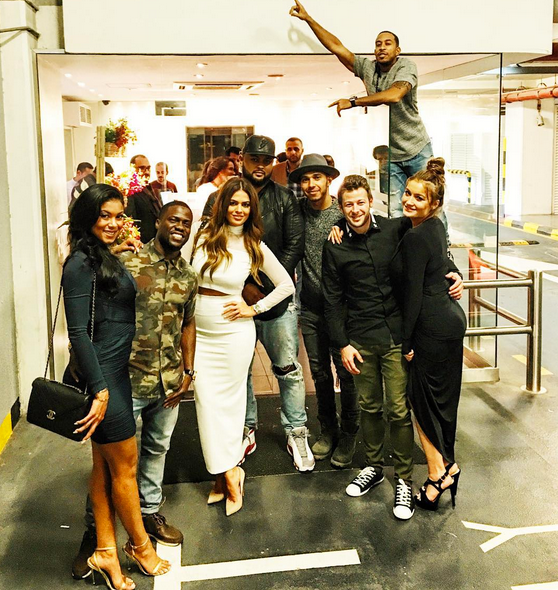 Then there was plenty of fun to be had as they took over the gorgeous middle eastern cities one drink and one cigar at a time with Trey Songz (who was celebrating his birthday), Kevin Liles and Big Sean: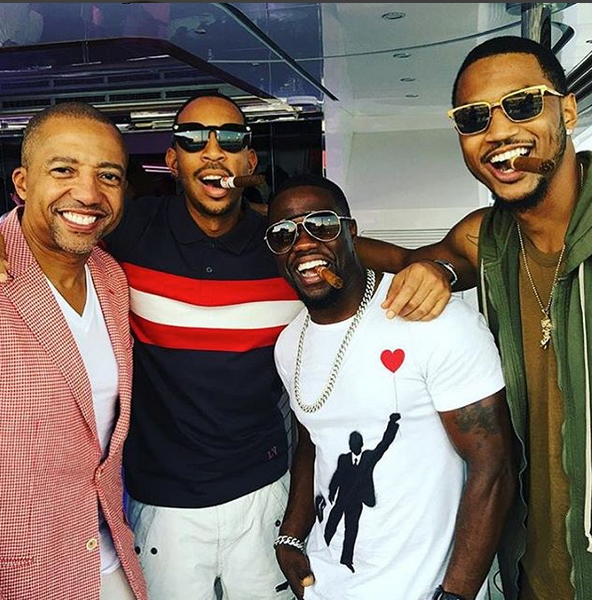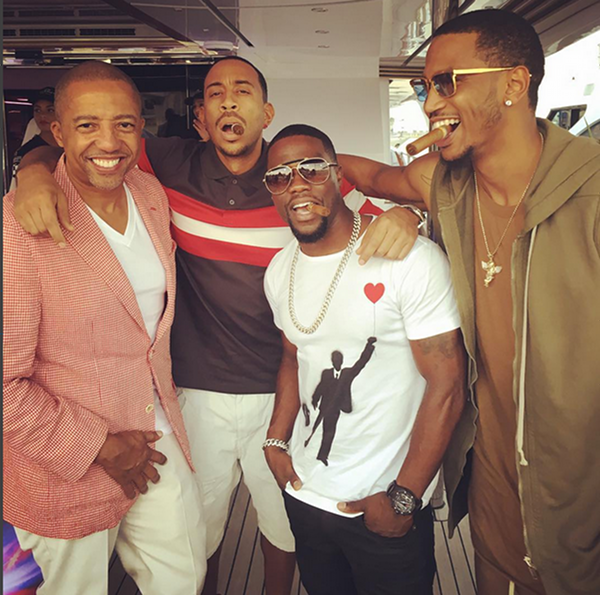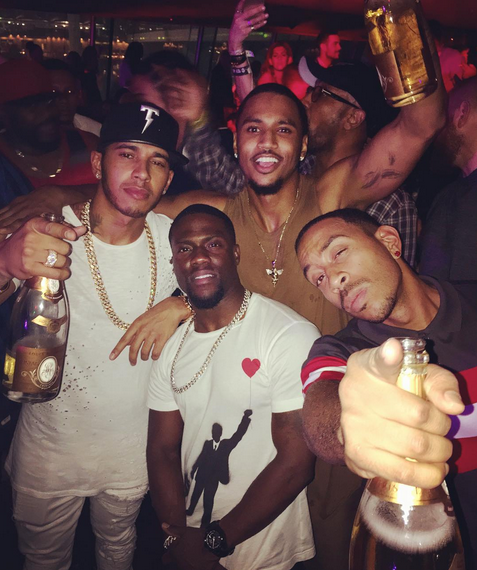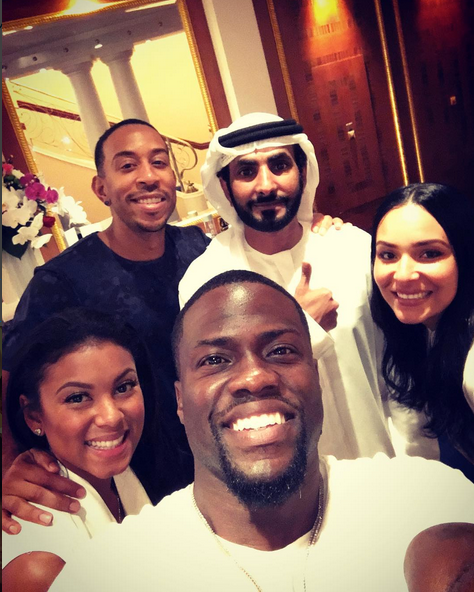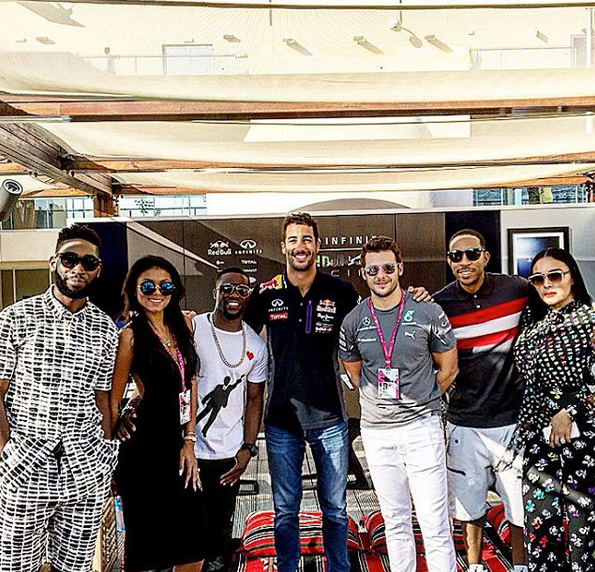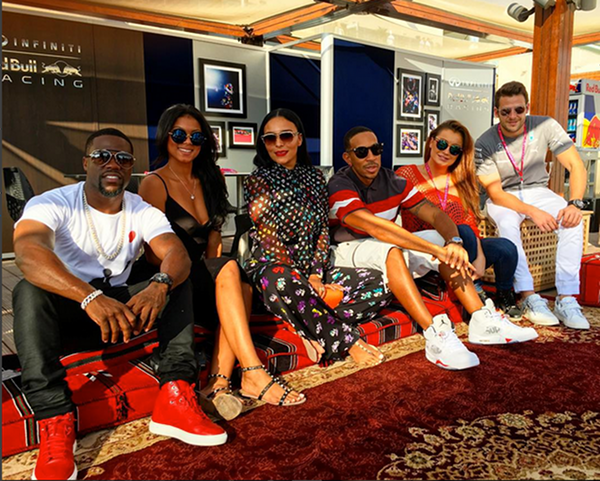 Cute couple's pic.
Eudoxiee kept it cute in a colorful DVF jumper: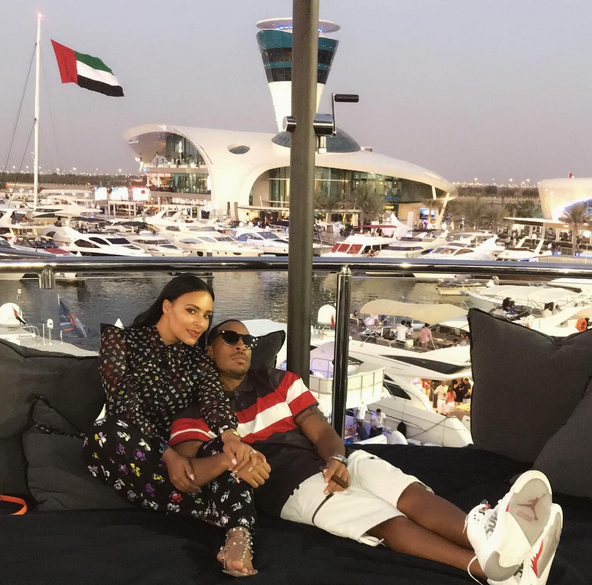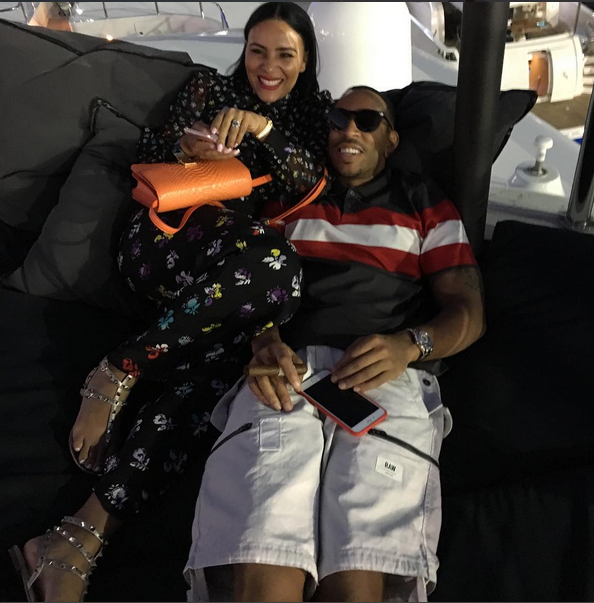 And she was all loved up with hubby Ludacris as they took a fab yacht ride.
Kevin and Eniko kept it cute before having some fun with the huge cats: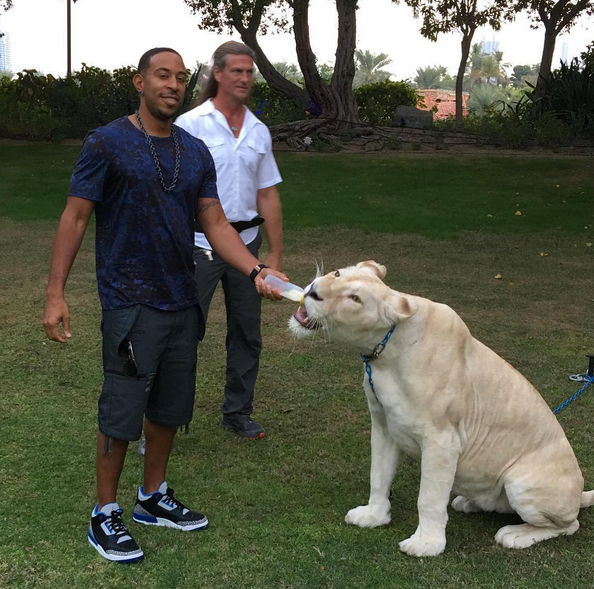 Check out video of The Harts cutting up with the kitties.  Ha!
Photos/Videos: Instagram