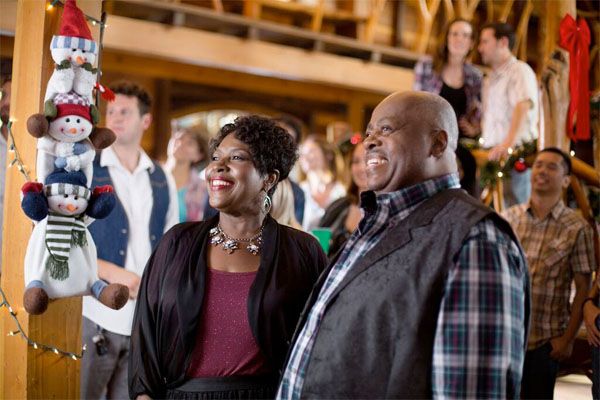 A mini "Family Matters" reunion is happening just in time for the Holiday season. In other news, "The View" is supposedly getting rid of two co-hosts. Is Raven Symone one of them? Find out, and check out Mike Tyson's first wax figure inside…
If you're a fan of "Family Matters," you'll be happy to hear about an upcoming mini reunion just in time for Christmas.
Fan favorites Carl Winslow, played by Reginald VelJohnson and his on-screen wife Hariette Winslow, played by Jo Marie Payton are joining forces for the first in over 17 years in an upcoming LIFETIME Christmas film titled, "The Flight Before Christmas." The network will be airing new holiday movies every Saturday and Sunday this Christmas season.
The upcoming film will chronicle a recently broken up couple, played by former "Blossom" star Mayim Bialik and "Sequestered" star Ryan McPartlin, stranded in Montana on Christmas Eve. Well that has to suck.
Here's the synopsis:
Excited to take the next step in their relationship and move in with her boyfriend, Stephanie is crushed when he drops the bombshell that he wants to break up. Faced with spending the holidays heartbroken and homeless, she decides to fly home to Connecticut. On a red-eye the day before Christmas, Stephanie finds herself seated next to Michael, who is planning to propose to his college girlfriend. The two get off to a rocky start but things get even worse when the pilot announces that a huge, unexpected snowstorm is crossing the country. Their flight is diverted to a small town in Montana where Stephanie snags the last available room at the town's bed and breakfast. Despite their differences, she offers to share the room with Michael and try their best to get along.
Seeing Eddie and Harriette Winslow reunite will definitely bring back nostalgic memories. Peep the trailer below:
"The Flight Before Christmas" premieres Saturday, December 5th at 8/7c on Lifetime.
In daytime talk show news....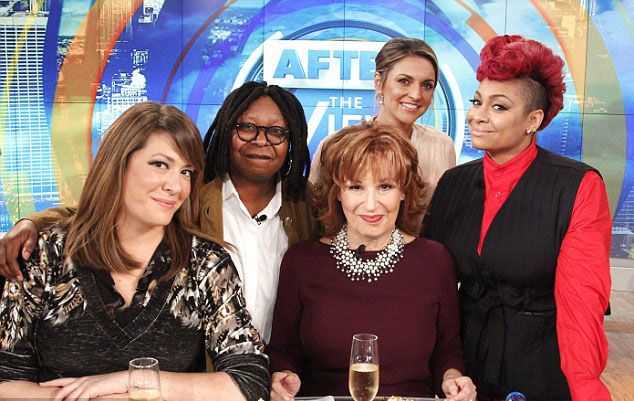 Looks like "The View" MIGHT be shaking things up…yet again! New rumors claim the ABC daytime talk show will be FIRING two co-hosts…and ONE of them may possibly be Raven Symone.
According to Daily Mailsources, the troubled daytime talk show is planning to revamp the show's hosts, firing two hosts in January after returning from its winter hiatus. The show has been rotating hosts Raven Symone, Candace Cameron Bure, Paula Farris and Michelle Collins with staple hosts Whoopi Goldberg and Joy Behar.
Since newcomer Candace has wrapped up shooting for the "Full House" spin-off, ABC plans to drop one or two of the existing co-hosts. And sources have confirmed it COULD be Raven and Michelle. Yikes! An ABC spokespersonhas sincedenounced the rumors, but the DM source is adamant SOMEONE will be gone by January. The source spilled, "Everyone knows that someone isn't going to be working on the show any longer come January."
Not to mention, it's being reported ABC has been quietly looking at two new possible hosts, CNN legal analyst/lawyer Sunny Hostin and "Good Morning America" lifestyle contributor Sara Haines.
It feels like this show MAY needs to END already if the proper mix of co-hosts can't be achieved....
In other news...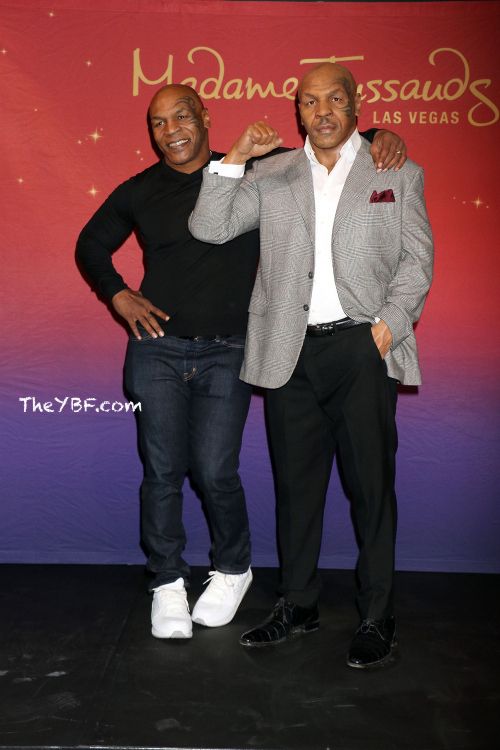 Boxing champ Mike Tyson posed it up alongside his brand new wax figure, his very first, at Madame Tussauds in Las Vegas today.  *Dead* at his pose.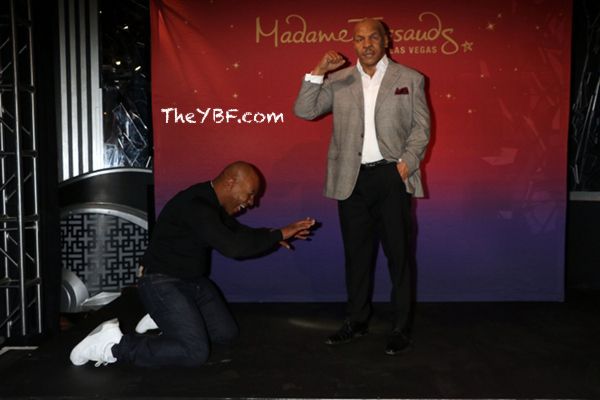 The legendary heavyweight boxing champion unveiled the world's first Mike Tyson wax figure and he made sure have a little fun with his brand new wax figure.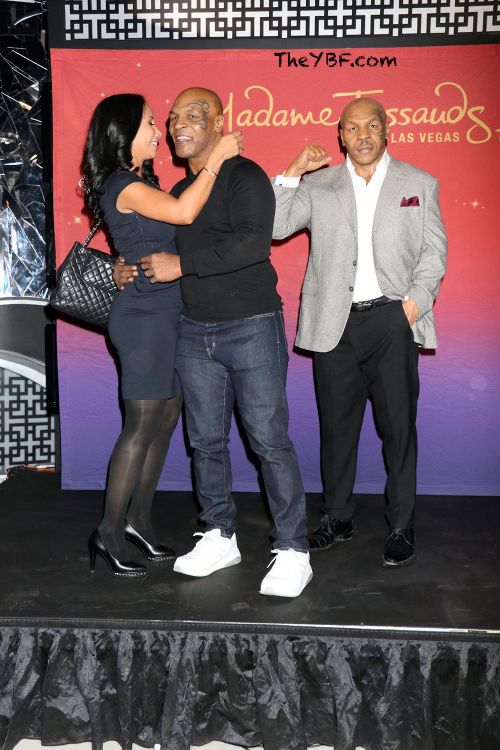 Showing support, his wife Lakiha Spicer Tyson and their kids were all smiles. Congrats Mike!
Photos: LIFETIME/Getty/Pacific Coast News