Last night was Drake Night in the 6.  The Toronto Raptors Team Ambassador, who takes his role quite seriously, and his mom Sandi Hotline Bling'd it from a custom built box to the announcer's booth to courtside as his team took on the Cavs.  We've got it all inside...
Lawdt why is Drake So.Damn.Fine these days?!
Anywho, the Toronto rapper was back home chillin' with his fam and friends.  He took full advantage of his courtside status to bring his friends and his mom Sandra along for the big night.
For Drake Night, Drizzy was given a custom jersey-lined coat and even got to announce the starters at the top of the game.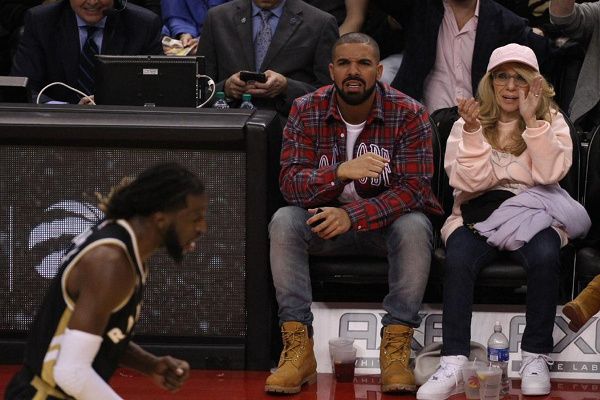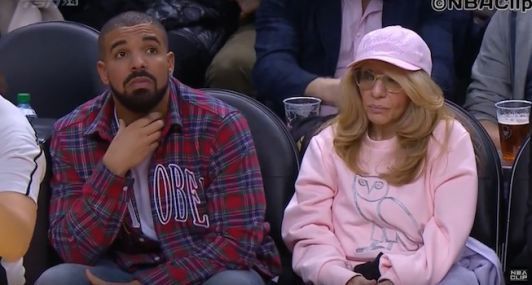 The rapper/actor got even cuter when we spotted him being super sweet with his mom, you know, the woman he puts above all others in his life.  Gotta love it.
He chopped it up with (and yelled at) the players from the sidelines: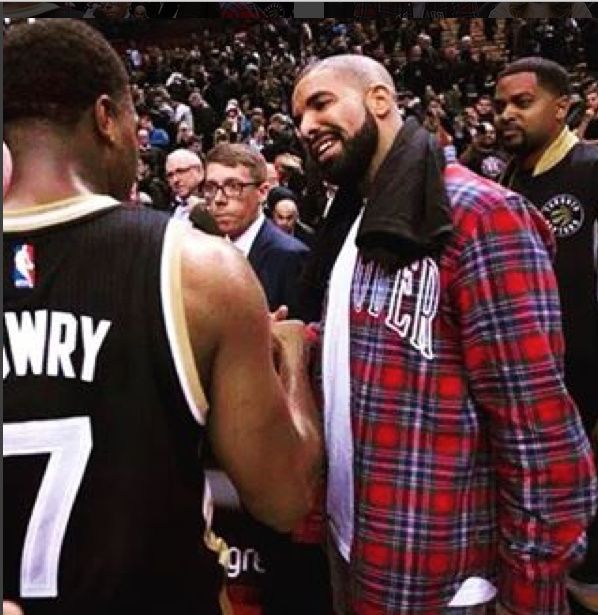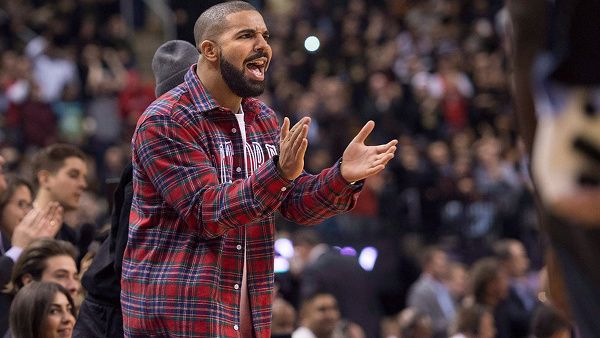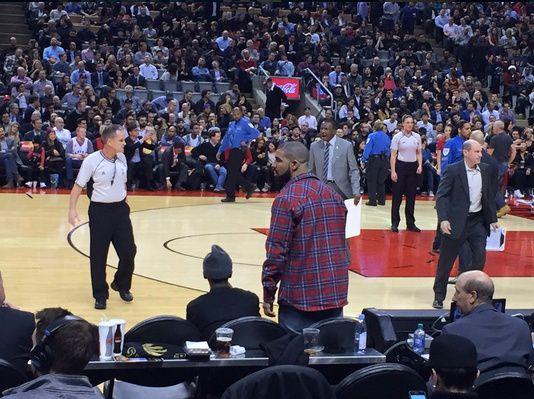 And after having some fun in the custom built "Hotline Bling" box, he danced it up and chilled on the sidelines:
Fab times.
Photos:@MauraGrierson/@ElliottWilson/@thetorontostar/@champagnepapi