Chris Brown got into the holiday spirit passing out thousands of turkeys in Queens. After giving back to the community, he then hit the stage to perform a new track on "Jimmy Fallon." More inside….
It's the Holiday season and the YBF celebs are showing up and showing out.
Yesterday, Chris Brown trekked to Queens, NY to pass out 2,000 turkeys to families in need. Breezy and his crew rolled up to South Jamaica Houses in a big truck with turkeys piled high up in the back looking like Bumpy & Frank Lucas from the movie American Gangster.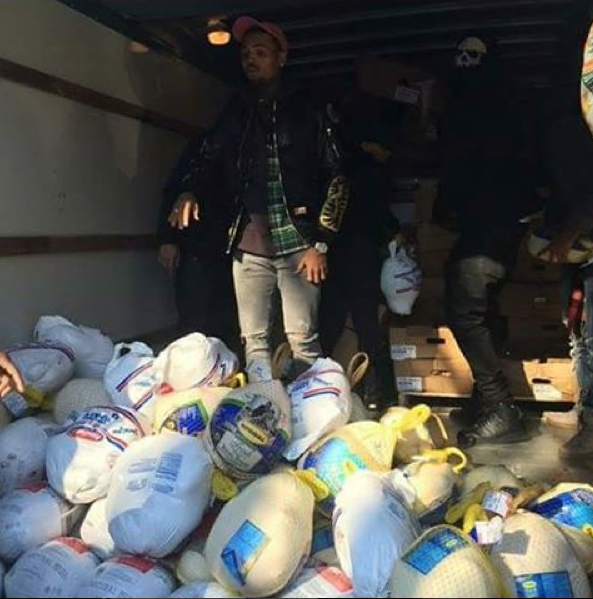 On Instagram CB challenged his celeb friends to give back to their communities rather than spend their money frivolously on material things. He wrote, "I honestly challenge the celebrities. We think about ourselves all the time and take everything for granted. Driving nice cars, jewelry, pretending to be something we aren't. Let's give back because it's the right thing to do."
It appears Breezy received some help from his homie 50 Cent being that Breezy went back to his hometown to give back. CB thanks Fif on Instagram, so we assume the "Power" star donated something to the cause. 50 also posted a video of Breezy passing out the turkeys with the caption, "The homie CB gave out turkeys in my hood today. This boy on fire, ain't nobody fucking wit him right now. #EFFENVODKA #FRIGO #SMSAUDIO"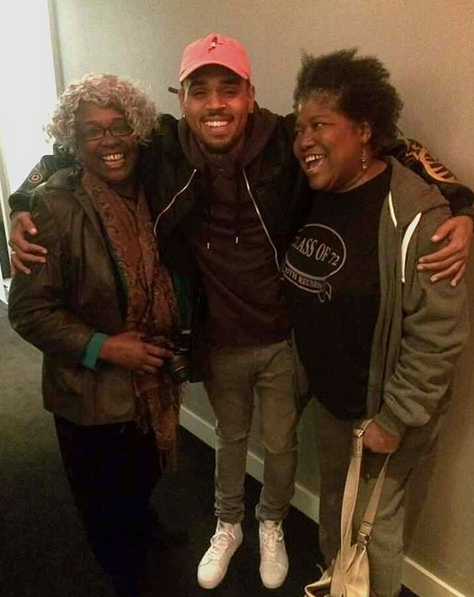 The "Loyal" singer even stopped to snap a few pics with fans.
Peep a few clips of Breezy in action below:
Afterwards....
As he gears up to release his upcoming album Royalty, Chris Brown hits the stage on "The Tonight Show Starring Jimmy Fallon" to perform one of his new cuts. Looking all grown manish, Breezy rocked his specs and his Yeezy sneakers to perform his hit "Zero," backed by The Roots. Check it above.
Royalty drops December 18th and will be available for pre-order this Black Friday.
Photos: Chris' IG/@stvltb/@ karynne_brezzy