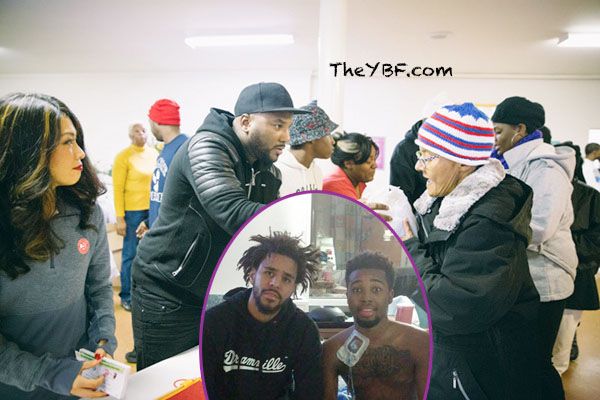 Jeezy replenishes the hood with food for the Holidays while J. Cole took time out his schedule to surprise a cancer stricken teen fan in the hospital. Check it inside…
Rapper Jeezy & his Street Dreamz Foundation (which he recently re-launched) teamed up with the Atlanta Hawks Foundation to feed the hood yesterday.
The Church In These Streets rapper provided 200 boxes to families in the Atlanta area in need. Each box included a turkey or ham, corn, green beans, stuffing, rolls and cranberry sauce. Not only did he help provide the food, he also personally handed out boxes at Mt. Sanai Baptist Church: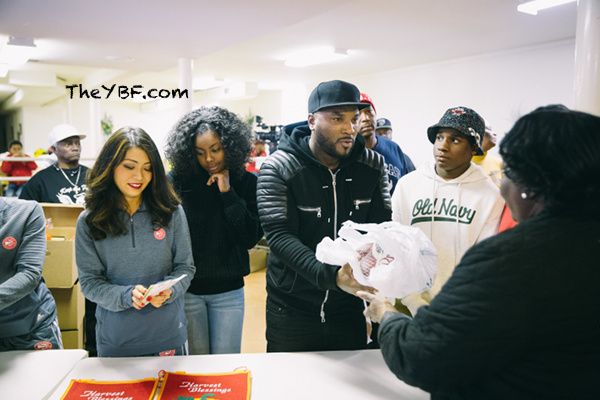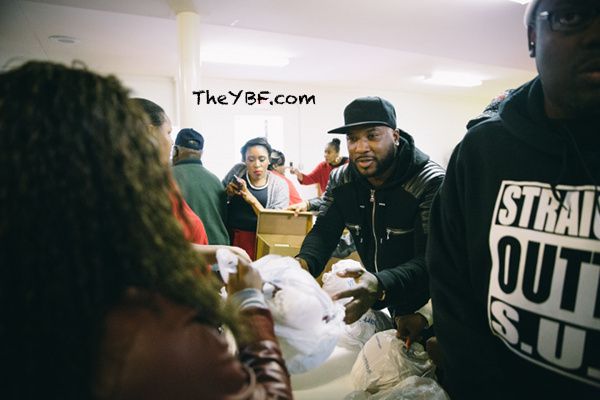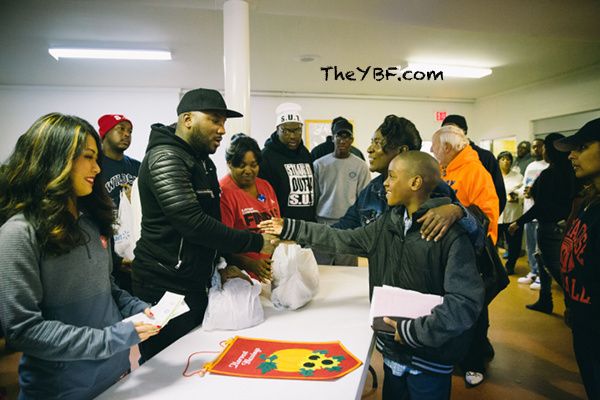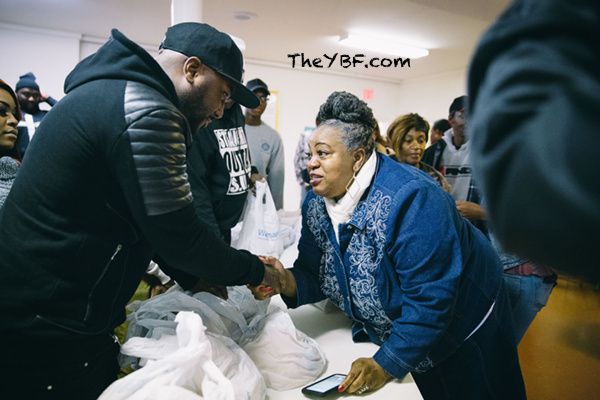 We love it.
Along with their food, families also received a bouquet of flowers and TWO tickets to a Hawks game. We know they're loving that!
Another rapper giving back this Holiday season....
Conscious rapper J. Cole traveled to his home state of North Carolina to pay a surprise visit to a teen who is battling cancer.
The teen fan, named Tae Steakhouse, was surprised with a visit from the "Crooked Smile" rapper in the hospital where they snapped a picture together to capture the moment. The visit was arranged by his mom and aunt. After his meeting his with idol, Tae did what most teens do and shared his amazing picture on his Facebook page. He happily captioned,
"I really appreciate this just wanna give a big s/o to my mom and my aunt for bringing my favorite rapper to see me. I'm proud to say that I'm blessed even tho I have cancer he told me to keep positive so that's what Ima do. Thanks j.cole #RoleModel."
Aww…J. Cole just keeps making our crush grow even stronger.
Photos: Paras Griffin/Tae's FB