We've got a round up of YBF kiddie flicks starring Tamera Mowry Housley and her son Aden Housley, the "black•ish" cuties, Tracy Morgan and his daughter MavenMorgan, Mel B and her teenage daughter Phoenix Chi, Steph& Ayesha Curry's kiddies Riley& Ryan and Floyd Mayweather's son Koraun Mayweather's sweet 16 birthday gift. Check 'em inside…
"The Real" co-host Tamera Mowry Housley and husband Adam Housley have likely been giving much of their attention to their new bundle of joy Ariah. If you've ever had a newborn in the house then you know how demanding they can be of your time.
So, to get in some one-on-one time with their first-born Aden, the twosome took him to PIXAR's The Good Dinosaur premiere at the El Capitan Theatre in Hollywood last night. Nothing like family time.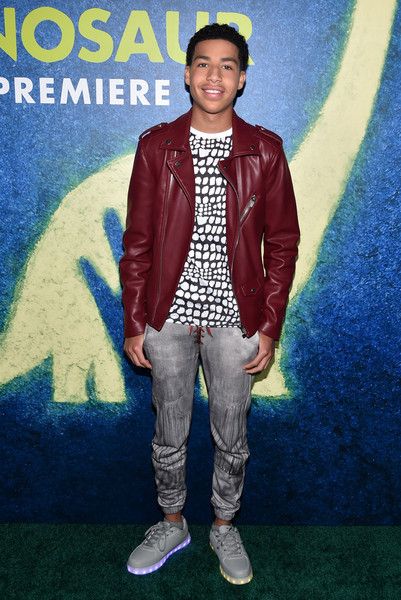 "black•ish" kid Marcus Scriber, who voices the character Buck in the animated film, lit up the green carpet in a pair of light-up sneakers as he snapped it up for the cameras.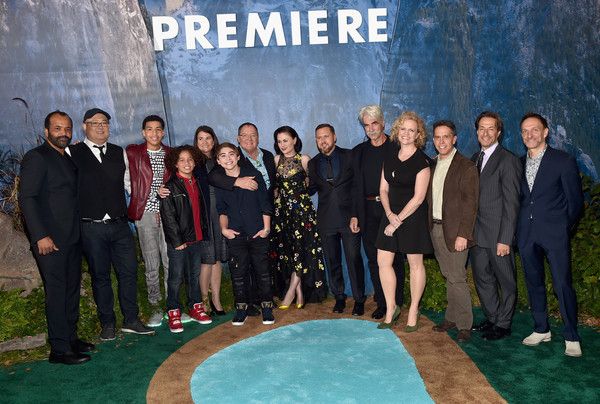 Further down the carpet he was joined by some of The Good Dinosaur's cast and crew, including actor Jeffrey Wright, director Peter Sohn, Jack Bright, producer Denise Ream, actor Raymond Ochoa, executive producer John Lasseter and actors Anna Paquin, A.J. Buckley, and Sam Elliott, screenwriter Meg LeFauve, executive producer Lee Unkrich and composers Jeff Danna and Mychael Danna.
Showing support for her co-star, "black•ish" star Yara Shahidi hit the carpet before the premiere of the flick. She brought her brothers Ehsan Shahidi and actor Sayeed Shahidi (who's starring in the upcoming series "Uncle Buck") along for the fun.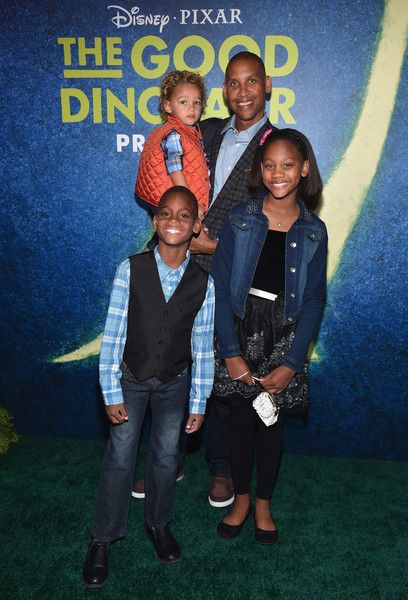 Retired NBA superstar Reggie Miller was on daddy-duty with his three adorable kiddies. Loves it.
At another event...
Funnyman Tracy Morgan couldn't get enough of his baby girl Maven Morgan on the carpet at the 4th Annual Week of Greatness Kickoff held at The Wooly in NYC last night. We love seeing Tracy get back into the swing of things after nearly losing his life in a tragic automobile accident last year.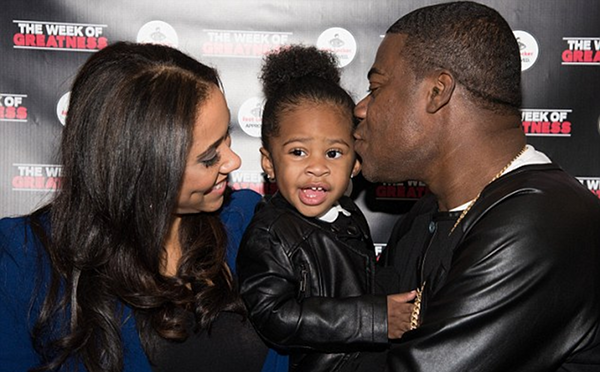 The newlywed brought his wife Megan Wollover Morgan on the carpet as well. We love black love.
At another event...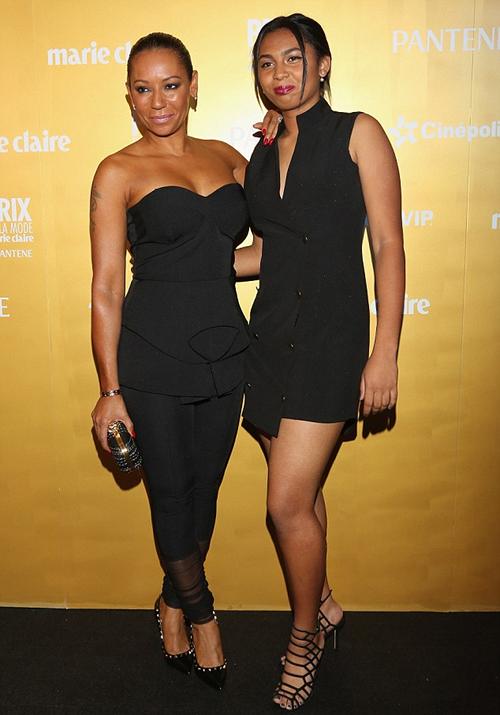 Like mother, like daughter!
"America's Got Talent" judge Mel B, who's gearing up for a role in the Chocolate City sequel, and her eldest daughter Phoenix Chi did a girls night out last night. Dressed in all black ensembles, the mother-daughter duo hit the carpet at Marie Claire's Prix d'Excellence de la Mode Awards held at the Hotel Hyatt Campos Eliseos in Mexico City.
And of course, the night isn't official until you snap a selfie. Lovely ladies.
In the Curry household....
While dad Steph Curry hit the court, Ayesha Curry and her daughters Riley and Ryan cheered him on from home instead of courtside. Mama Curry captioned, "Cheering on daddy at home tonight because... Bedtime duh! Let's go @stephencurry30 lets go dubs" Cute.
Daddy Curry and the Golden State Warriors continued their winning streak beating the Toronto Raptors, 110-115.
Stunting like his daddy!
Floyd Mayweather's son Koraun Mayweather is clearly accustomed to the finer things in life. So, it was only appropriate he was gifted a brand new Mercedes-Benz C-Class Coupe for his 16th birthday. It set his pops back AT LEAST $39K (that's on the low end), which is lunch money for Pretty Boy Floyd.
Must be nice.
Photos: Getty/Wire/Mel B's IG/Ayesha's IG/Floyd's IG