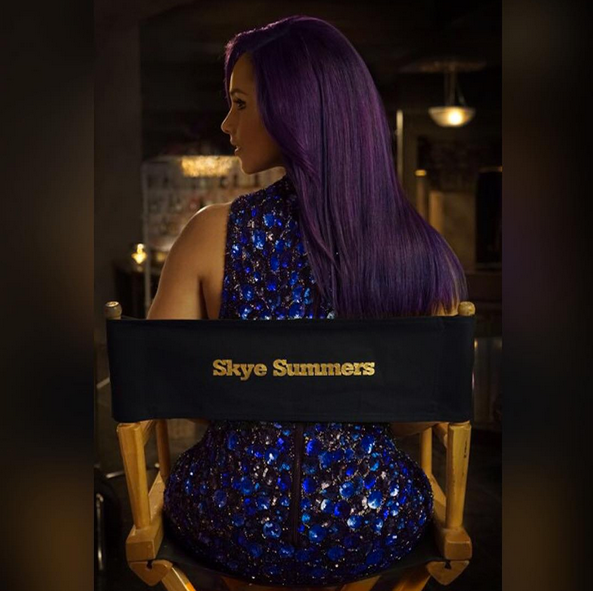 We've got the FIRST look and few deets on Alicia Keys' "Empire" character. Come inside for the scoop and check out flicks of her husband Swizz Beatz being honored at the 2015 Global Spin Awards inside...
We've known Alicia Keys would be guest starringon "Empire" since the announcement was made this summer. And now, we have the first look and a few deets about her character.
A. Keys shared a picture of her character Skye Summers whom we will meet on next week's episode. With the purple tresses and bedazzled dress, our guess is she will be some type of performer on the hip hopera series. Hmm...wonder what Lee Daniels and the Empire writers have come up with for Skye. Y'all know it's going to be something super dramatic. We will soon find out when she makes her debut Wednesday, November 25th.
One R&B artist doesn't seem excited though: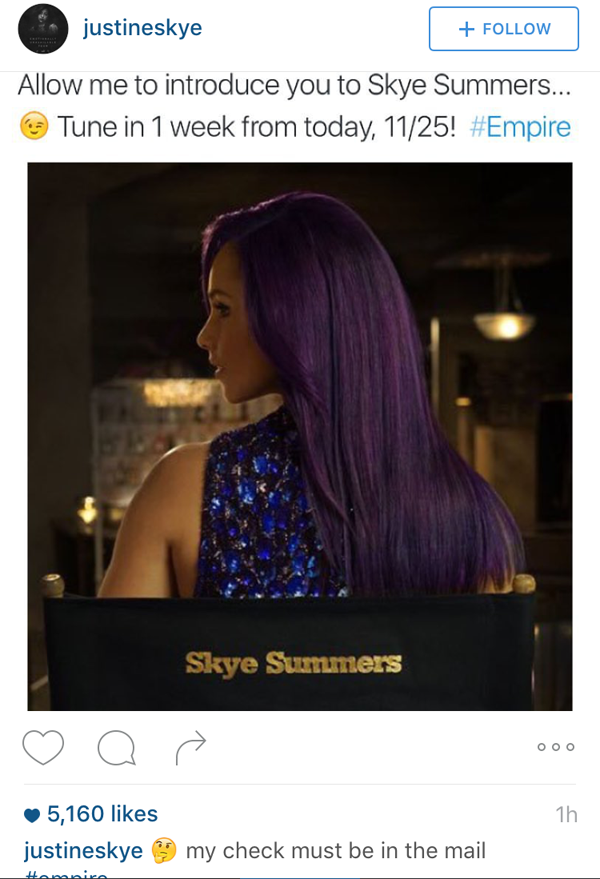 Recording artist Justine Skye hopped on social media soon after Alicia revealed her new character to the masses and threw some shade honey. Apparently, she feels "Skye Summers" is a replica of her brand. Hmm...we see what she means... the purple hair and the name. What y'all think? Did Lee steal her swag or nah?
In other Alicia news...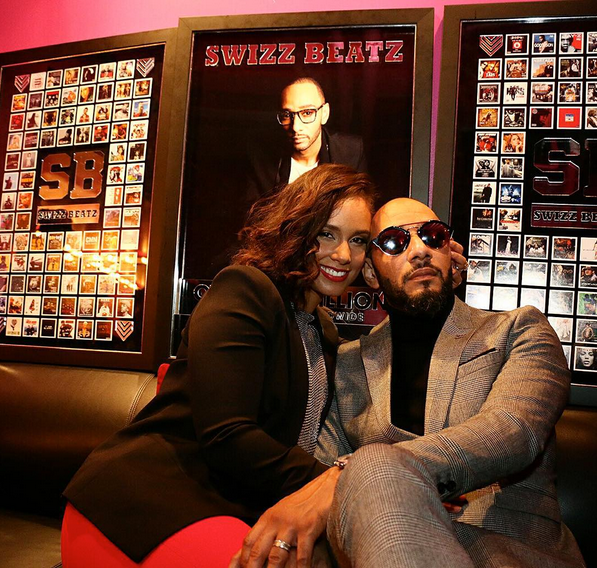 Go DJ! That's my DJ!
Last night, music's elite gathered at the PlayStation Theater in NYC for the fourth annual Global Spin Awards to pay homage to some of the biggest DJs in the industry, across hip-hop, EDM and regional categories.
Superproducer/disc jockey Swizz Beatz was tapped to host the event And it was highlighted with a surprise award for his body of work. Swizz was presented with an award to celebrate over 300 million in album sales.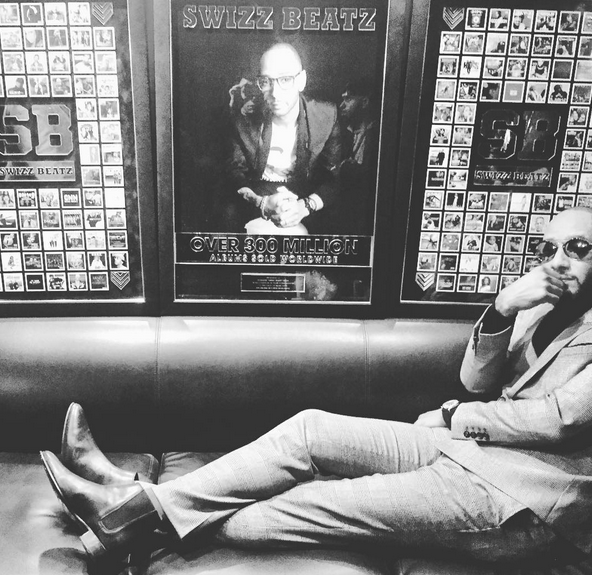 Each of those albums were put on a plaque and presented to the music maven. His wife, Alicia Keys, was there to congratulate her man on his big feat, posting on Instagram, "Me and my love! Celebrating his dedication, love and passion for music, art and creativity. These plaques represent all the albums he's ever been a part of and the collective contribution of over 300 Million worldwide Album sales!! Woooow!!! That's hard work and commitment!!! I love you endlessly!! Your focus, dedication, beautiful heart and humility are #admirable! #gratitude #hardworkpaysoff #nolimits #massiveaccomplishment #inspiration #everythingispossible"
Sweet!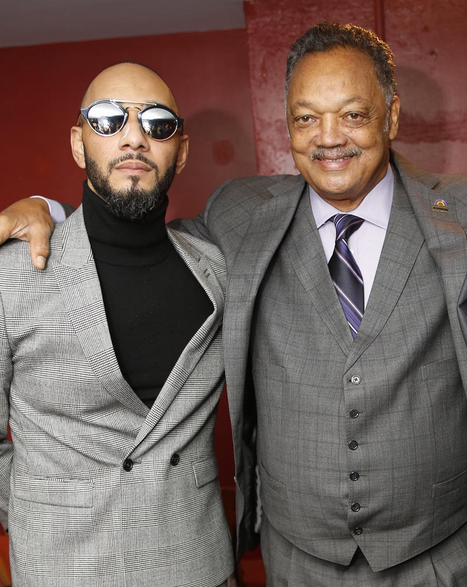 Reverend Jesse Jackson came out to support and to present Swizz his amazing award.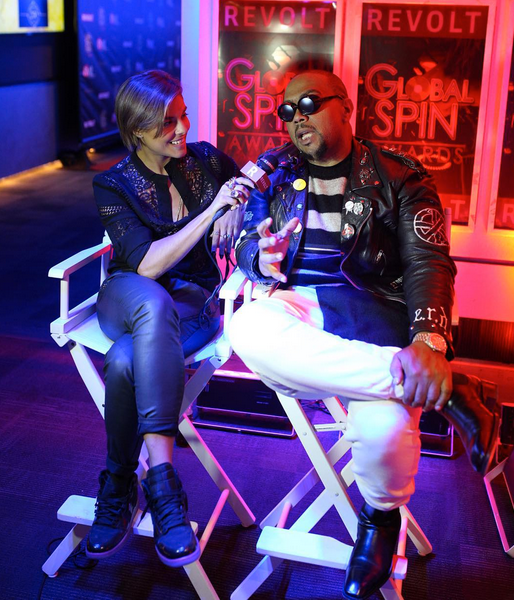 Superproducer Timbaland, who recently released his memoir, was also in the mix for the festivities.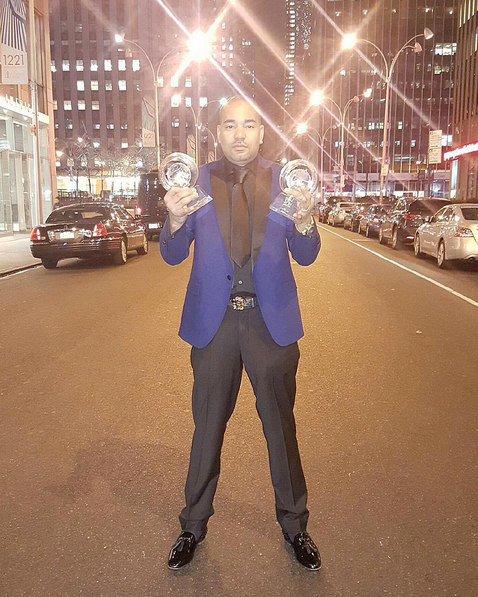 Power 105 radio personality DJ Envy nabbed a few awards for his skills. He was honored with the DJ of the Year Award and National Mixshow DJ of the Year Award. Congrats!
On Instagram, he revealed he brought one of his daughter's along for her first date. Aww! That's right, have to teach the young ladies how they should be treated by a man early.
Backstage rapper 2 Chainz and DJ Whoo Kid chopped it up with one another.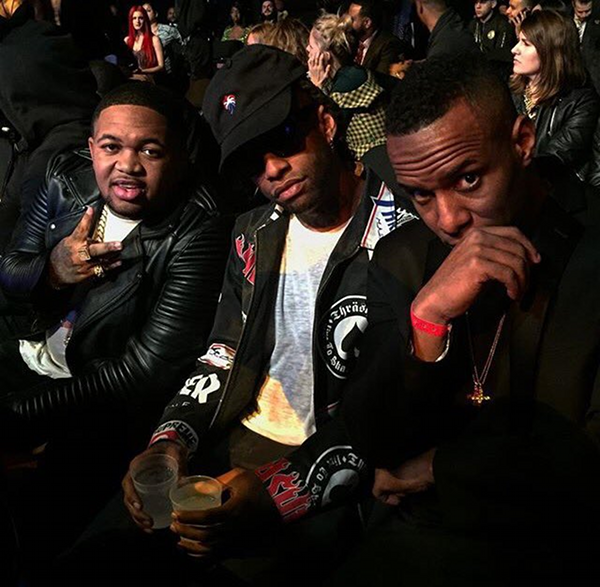 Chilling in the audience we spotted DJ Whoo Kid hanging out with DJ Mustard and Ty Dolla $ign. Fun times.
You can check out the show and find out who else took home awards when it airs on REVOLT next Tuesday, November 24th at 9pm ET.
Photos: Swizz's IG/Alicia's IG/DJ Envy's IG/ Global Spin Awards Twitter