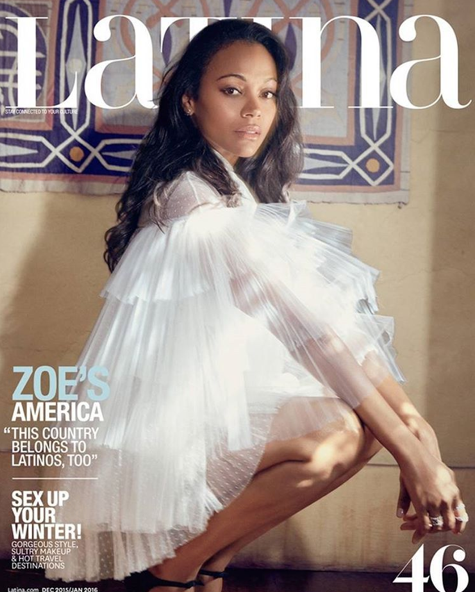 Zoe Saldana gives a candid interview and serves a fabulous spread for LATINA magazine's newest issue. Also, Shonda Rhimes opens up on the defining moment she decided to lose weight. Get it all inside…
Hollywood starlet Zoe Saldana is opening up in a new interview, serving up her thoughts straight talk no chaser.
The Avatar star graces the cover of LATINA magazine's December 2015/January 2016 cover stunting in a Valentino tiered lace and tulle mini.
Inside, the 37-year-old mother of twins chops it up about the controversial biopic on legendary songstress Nina Simone, immigration and how she's balancing her career and motherhood. And she holds nothing back.
Below are the highlights:
Do you feel personally affected by the immigration debate?
This topic of immigration hurts because I don't want to be angry anymore. I don't believe that what anybody else is saying is true about me or my people. I'm kind of embarrassed when you see all of these people talking on national television, and it's like, "Oh my God, if your grandfather were alive today, when he came here from Ireland, from Italy, escaped the f--king war in Russia. You're rotting his name to shame. It doesn't matter how much money you have, or how many degrees from Ivy League schools. You're such a bigot. You're such a hick right now." People have to be open to the reality of what's happening in our country.
There's something exciting happening around the U.S., where more people are reckoning with Latino culture.
The only true American here is the Native American. Everyone else is a transplant. We're going through the exact same thing the Italians went through, the Irish, the Jews, and the Asians. In different ways, but it's been very similar. After a while, people acculturated, and they only found solace by literally accepting themselves and going, "Whatever. Esta soy yo." They were like, "This is my new country, but I'm going to keep this from my old, and I'm gonna blend it all."
On whether she has decided to support a presidential candidate in 2016:
[Shakes her head.] No. When it comes to politics, I like to exercise my civilian right to be private. I'm going to vote, but I'm not a political person. I'm an artist. I've been really busy with motherhood and working, so, starting this November, I have a full year to do my work and my research [on the candidates.] My mother was a huge advocate about el voto. If you're her neighbor and you're running, she'll vote for you. My grandmother was always like, "Before you open your mouth, know what the f--k you're going to say. If not, 'shut up.'"
Let's talk about your role in the Nina Simone biopic, which hasn't been released yet. How did you prepare?
I read as much as I could and spoke to as many people who knew her, who interviewed her. I listened to her voice, to her tone. She was angry, and rightfully so. She was a black woman born ahead of her time. Her soul, her spirit was never able to accept or adapt to the heartbreaks that life was giving her. Those are means for insanity. She was bipolar, and at that time, very little was known about bipolar disorder. A lot of people were self-medicating through substances, and she was doing it with alcohol. I wanted to understand all those things, and see what that was going to bring out of me. I never wanted to judge her. There was a lot of criticism when you were chosen to portray Nina, but you were adamant about playing her.
I needed to walk her path. As a woman, it wasn't difficult to empathize with another woman. But I needed to be very isolated. I moved out of my house for three months. I wasn't really talking to anybody that I knew. I just needed to be all things Nina. It was so intense, and everything happened really fast. The people behind the project weren't my cup of tea. The director was fine, but there was a lot of mismanagement, which is why we're still here three years later. And I'm still trying to fight with everybody to get the movie finished. Nina deserves better.
On balancing her work life and home life:
You come home, you spend time with your family, you stay a little extra after the dinner has been eaten. Y tu hablas. Conversas con tu familia. It's very important, because by the time you go back to work, it doesn't feel like work. There's a separation between being physically tired and being fatigued overall. I don't like being fatigued. But when my mind is tired, I'm not… no estoy balanceada. No gusta porque me pongo triste.
Interesting.
Check out her stunning spread below: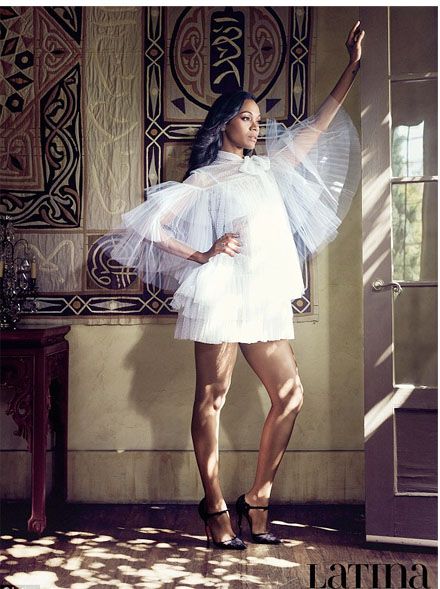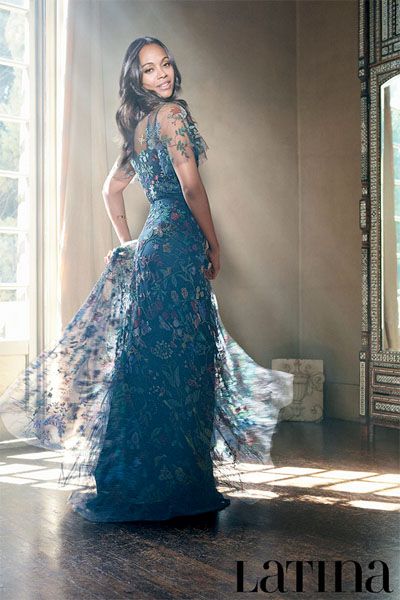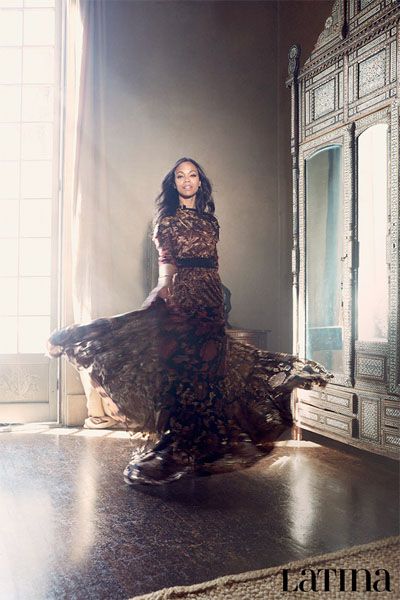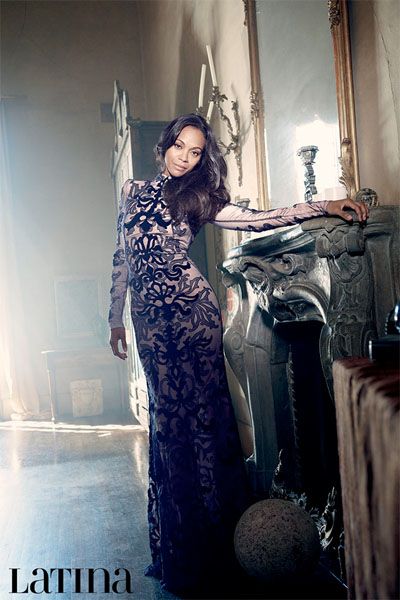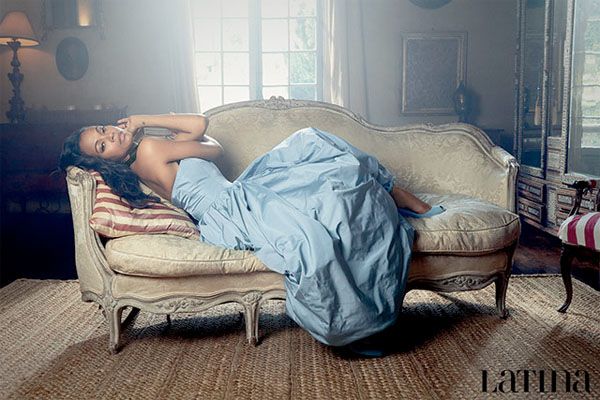 Totally slayed.
In other news....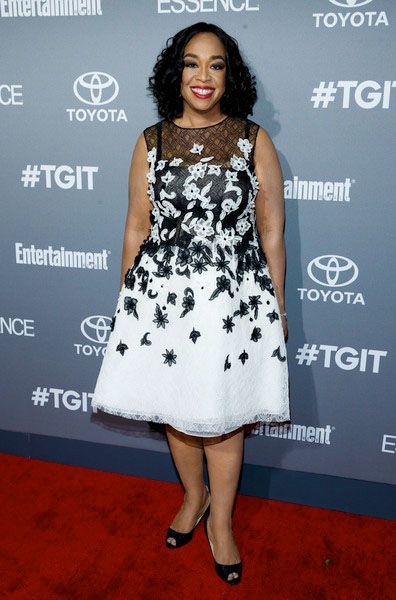 Say hello to the new Shonda Rhimes!
The #TGIT honcho has dropped a massive 117lbs to date! That's an amazing feat and we congratulate her on her weight loss success. She credits her weight lost to moderate exercising and smaller portions But, as you likely already know, it wasn't an easy journey.
There was a defining moment in her life where she decided she HAD to take control for a better and healthier version of herself. And she shares that enlightening moment in her upcoming book, Year of Yes: How to Dance It Out, Stand In the Sun and Be Your Own Person.
In an excerpt, she reveals there was one time she got on a plane, sat in her First Class seat (which are bigger than your average seats) and could NOT fastened the seat belt. She wrote,
"In 2014 I get on a plane to New York. I'm a fancy TV writer. So I have a big first-class comfy seat. I grab the seatbelt and - well it's gotta be broken. Right? RIGHT? I do not have a broken seat belt. I am literally too fat for a first-class airplane seat belt. I have been saying yes to being fat."
The Golden Globe winner continued,
"I'm not cutely chubby. Or nicely plus size. I am massive. Look, I believe everyone has a right to love their body in whatever size and shape it comes in. But I don't FEEL good."
Rather than wallow in her sorrows, she decided to do something about it and has made a change for the better.
"[Now] when I walk past the mirror I think, "Who is that?" The girl in the mirror is a size she hasn't been since she was 16 years old. But it's me. That girl looks happy. All it took was the right kind of yes."
 
Loves it. You can read her 336-page tome once its released November 10th.
Photos: Latina magazine/Getty