We have bad news for Wayne and good for the other. Rapper Lil Wayne had his home raided by police in Miami. Meanwhile, comedian Wayne Brady is giving the first sneak peek at his character in Broadway show Kinky Boots. More inside….
Lil Wayne didn't have a private jet company's money, so they're taking it…so to speak.
Apparently, a private jet company filed a civil suit against Lil Wayne where they are seeking $2 million. Its obvious Weezy didn't cough up the dough, so they called in the big dogs to get their money.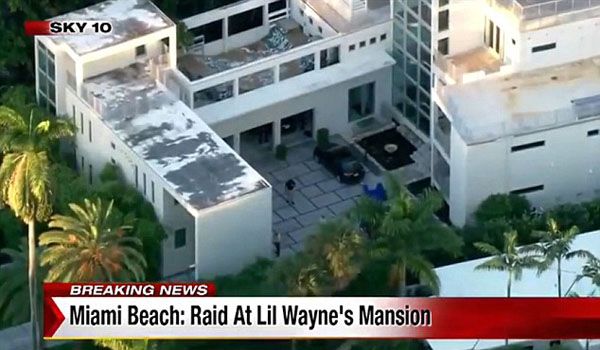 According to TMZ, the Miami Dade County Sheriff department rolled up with an order to raid Wayne's Miami Beach mansion yesterday. It's being reported the Young Money honcho had some of his art pieces confiscated to pay off his debt. We hear his collection is worth a cool $30 mil.
It appears to be the same home where someone pulled off a shooting hoax months earlier.
Maybe next time Wayne will think twice about stiffing a company out of their coin...or at least make sure his accountant handles it.
In other Wayne news....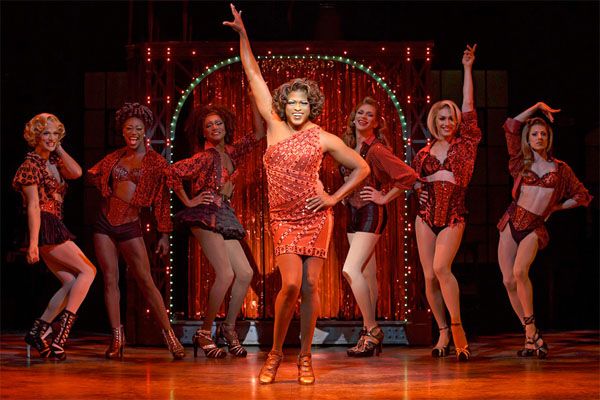 There's a new diva coming to town!
Following Taye Diggs dressing up in drag for his Broadway stint in Hedwig and the Angry Inch, comedian Wayne Brady will be putting on his heels and lipstick to make his drag debut in the Tony-winning Broadway hit Kinky Boots. He'll kick off his stint as Lola on November 21st.  He tweeted:
I'm going to do my best to take care of Lola for you baby! You know that no one does it like you do Billy! https://t.co/uply6mw5d0

— Wayne Brady (@waynebrady) August 13, 2015
While the EMMY Award winner will be playing the role of Lola in the play, he has come up with his own name for his female alter-ego and she will be going by the name Cinnamon de Bergerac. And he has already lost 10lbs to play her. He said he's gunning to lose 10 more before the show debuts. He told Vanity Fair,
"So I want Lola to be believable as a woman," Brady said, and because Lola was also a former boxer, "the physicality looks like someone who is very in shape, lithe, moves with a sensuality and grace of the performer that Lola is, but that sensuality and grace also comes from being a boxer and knowing your body really well."
And that's not the only way he's preparing for his role. He has also taken dance classes where he was required to dance in heels.
"I'll really be going in, and making something of it. After we did our photo shoot, I saw some of the proof pictures. And I've gotta say, while I won't be winning any beauty contests, I definitely think that I'm a very attractive Lola—and you don't see any of Wayne Brady there, you definitely see Lola."
Confidence is key...so they say.  Will you be checking out Wayne on Broadway in November?
 
Photos: Getty/Joan Marcus/Local 10