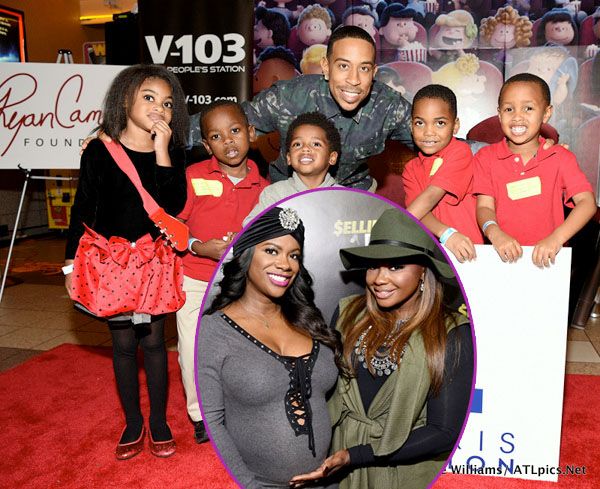 Atlanta hosted two special events last night. Ludacris & Ryan Cameron hosted a screening for the Peanuts movie, while WEtv rolled out the red carpet for their new show "Selling It: In The ATL." Peep the pics inside…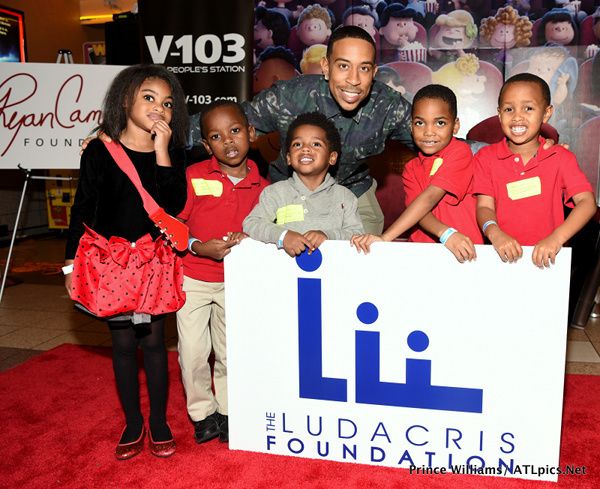 It was all about the YBF kiddies last night! Aren't they the cutest?!
The Ludacris Foundation and The Ryan Cameron Foundation joined forces to host a VIP red carpet screening of the new family film The Peanuts Movie at Regal Atlantic Station in Atlanta. And it brought out the YBF reality stars and their adorable kids.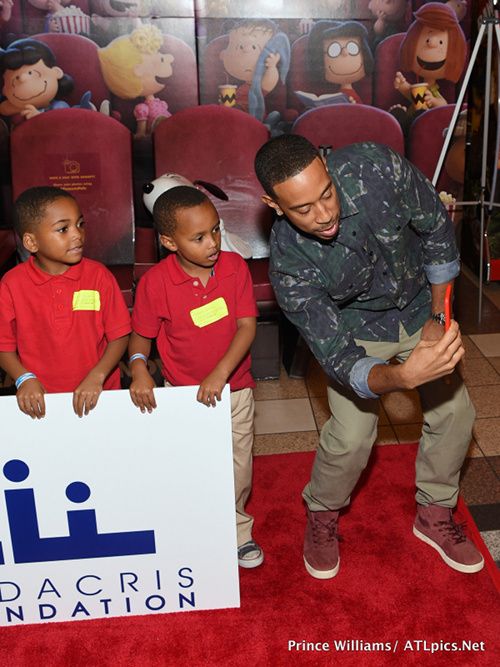 Before the show, rapper Ludacris made sure to grab his selfies with a few kiddies.
V-103 radio host Ryan Cameron snapped it up with Luda and "Real Housewives of Atlanta" star Phaedra Parks and her eldest son Ayden Nida.
Hey Uncle Luda!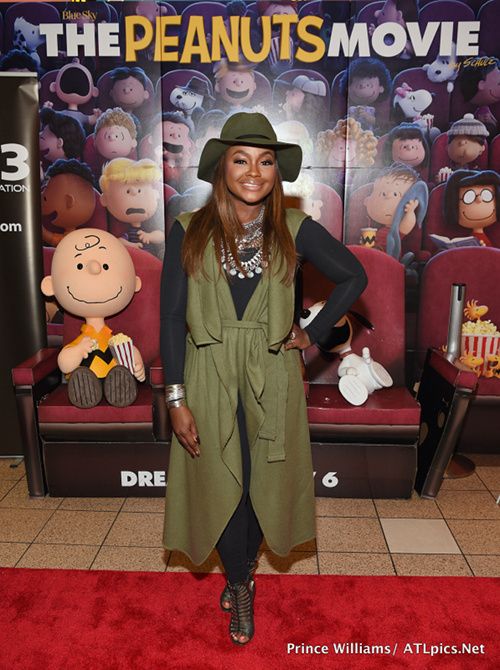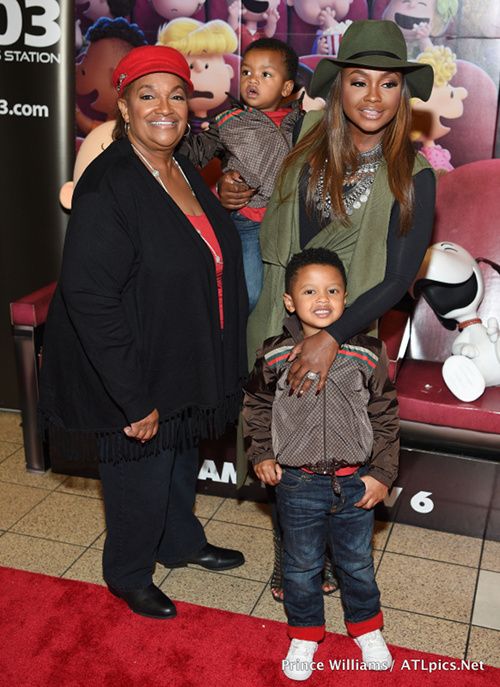 Phaedra's baby boy DylanNida (aka Mr. President) and her mom Regina also came out to check out the new film.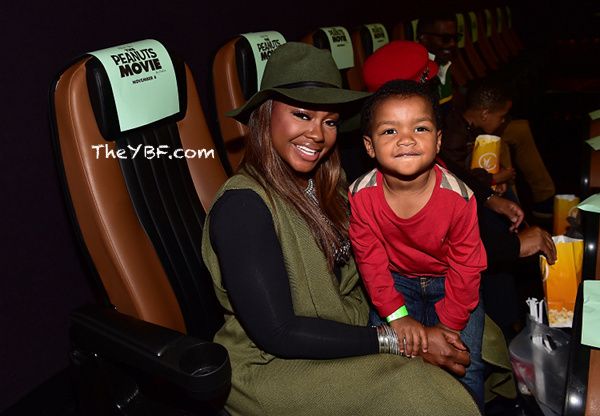 Those cheeks!
Both boys are bundles of cuteness.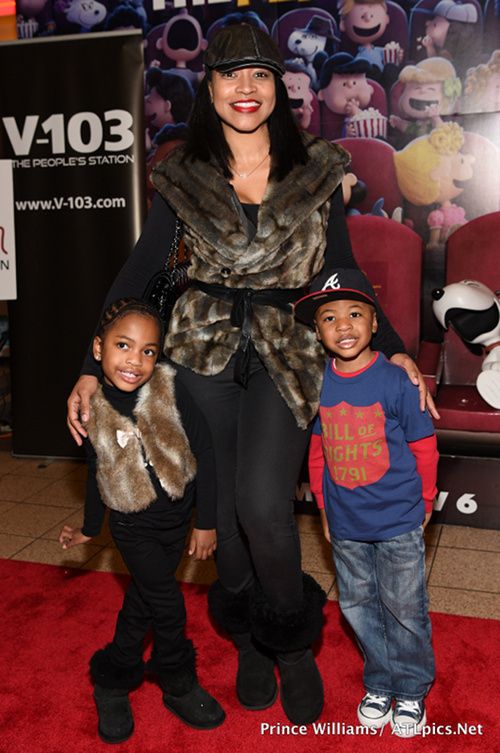 Ne-Yo's ex-fiancée and baby mama Monyetta Shaw left her $1 million ATL condo to bring her kiddies Madilyn and Mason to see the film.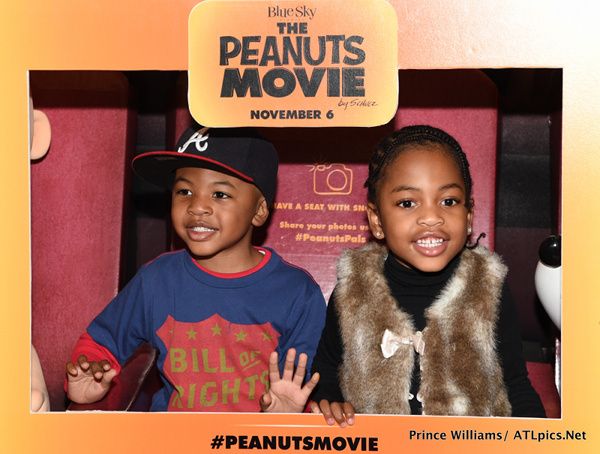 Adorbs!
"Married to Medicine" starlet Lisa Nicole Cloud, her husband Dr. Darren Naugles and her two beautiful children D.J. and Amira were all smiles before the show.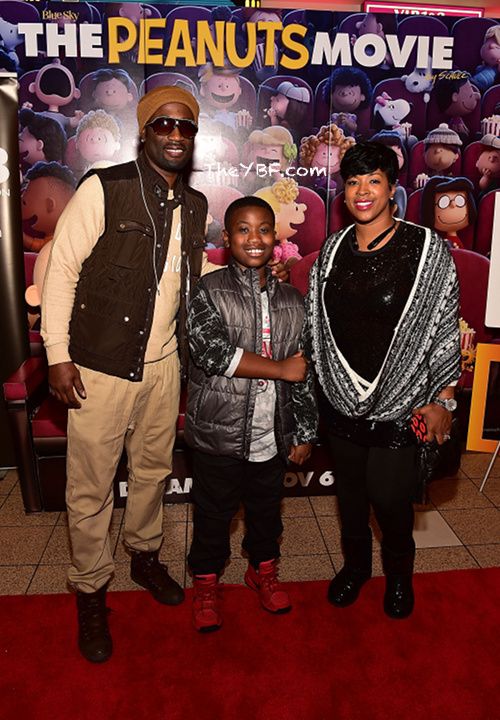 Grammy award winning producer Bryan Michael Cox took a break from the studio for some family time.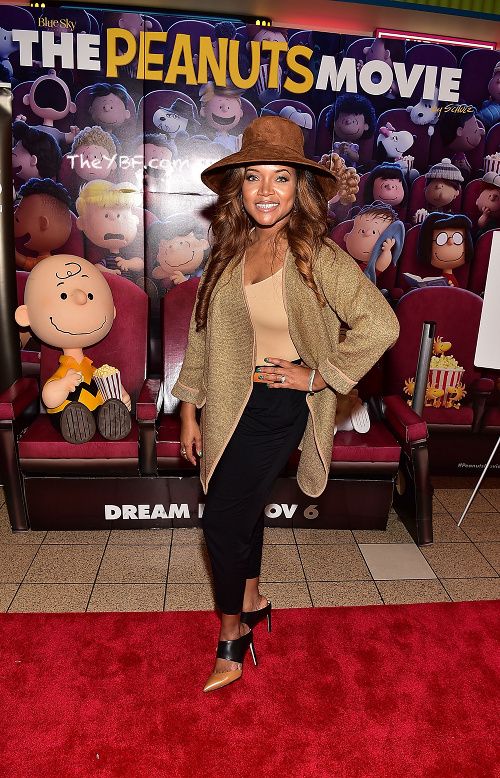 "Married to Medicine" star Mariah Huq was also in attendance to check out the flick with the kiddies. 
We're sure all the kiddies were bragging at school today that they already saw the film. It hits theaters Friday.
Elsewhere in the "A"....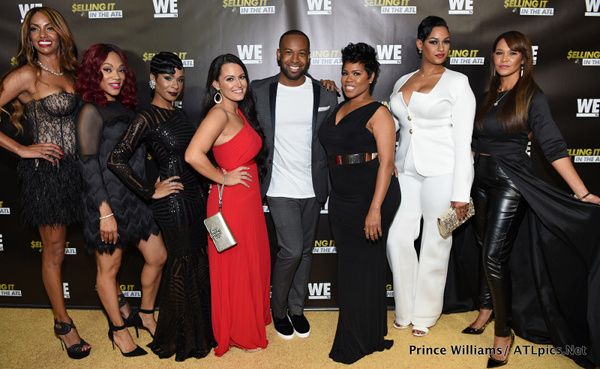 WEtv is gearing up for the premiere of their brand new show "Selling It: In The ATL," executive produced by Carlos King and co-produced by "RHOA" star Sheree Whitfield. Did you catch the tea that alleged Carlos STOLE Sheree's idea for the show? If not, catch up HERE.
Last night, the show's premiere was held at the Woodruff Arts Center and the cast mates were there all glammed up for their big reveal. The show is about real estate agents and cast mates Chrishena Stanley, A'lana Banks, Sarah Lowe, Okevia Wilson, Tahlia Brown, Gwen Moss and Jae Christian thriving in the Atlanta real estate market.
It appears all that talk about drama between Sheree and Carlos could have just been rumors...or maybe they squashed their beef and made up. Either way, they seem happy to be getting their coins together.
"RHOA" pregnant star Kandi Burruss was on the carpet rubbing her growing belly. Chick hasn't slowed down hitting up various events around the city since she has been pregnant. Just a few more months before Baby Tucker makes its arrival.
After checking out the Peanuts movies with her kiddies, Phaedra Parks made her way to the premiere...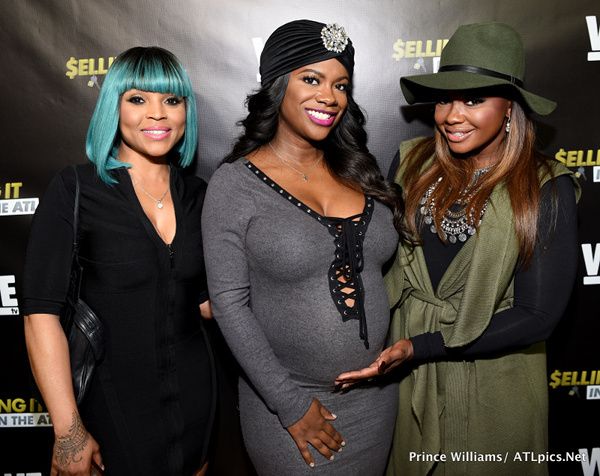 ...just in time to rub on Kandi's belly. Kandi's friend Gocha Hawkins also came out to support.
"RHOA" stars Cynthia Bailey and Demetria McKinney looked great on the carpet.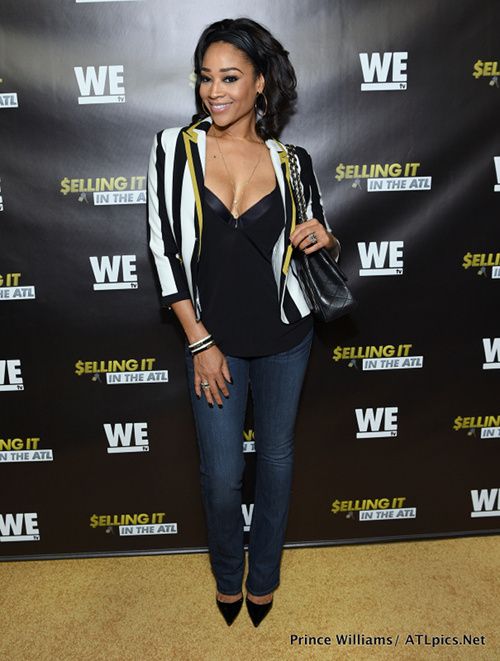 "Love & Hip Hop: Altanta" star MiMi Faust was in the mix.
Former "Atlanta Exes" star and Usher's ex-wife Tameka Raymond popped up on the carpet.
"Hollywood Exes" star Andrea Kelly struck a pose.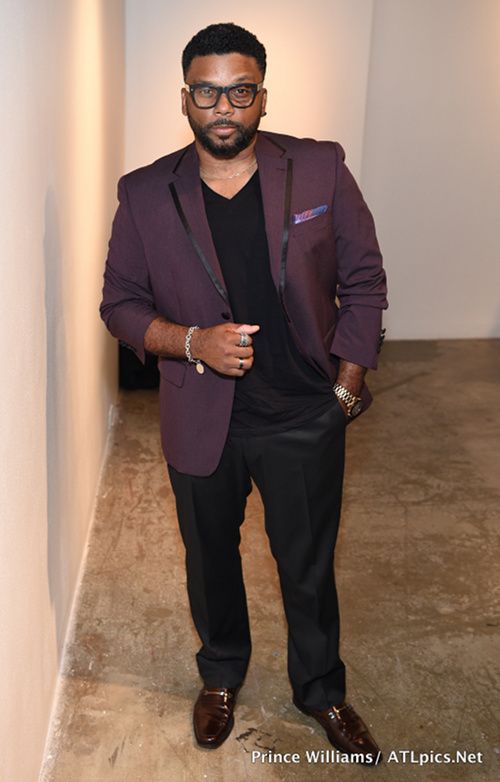 Former "Martin" star Carl Payne served his best GQ pose.
Former "Living Single" actor Terrence 'T.C.' Carson was also in the mix.
Television and radio personality Egypt stood out in a hot pink bodycon dress on the carpet.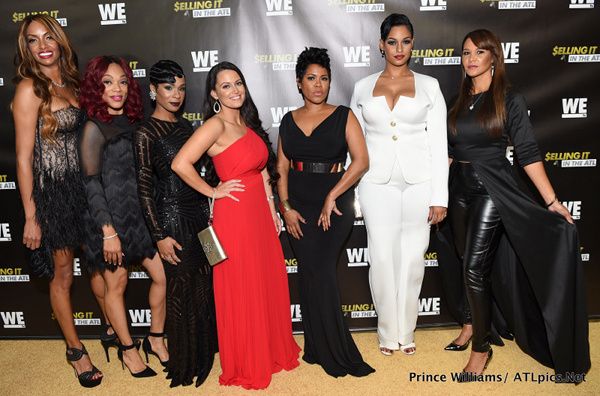 Fun times.
Peep the trailer below:
"Selling It: In The ATL" premieres Thursday, November 5th at 10/9c on WEtv.
EXTRAS:
1. The woman suspected of pretending to be a nurse while caring for Bobbi Kristina Brown in her final days has a history of impersonating nurses STORY
Photos: Paras Griffin for Getty for 20th Century Fox/ Prince Williams/ATL Pics