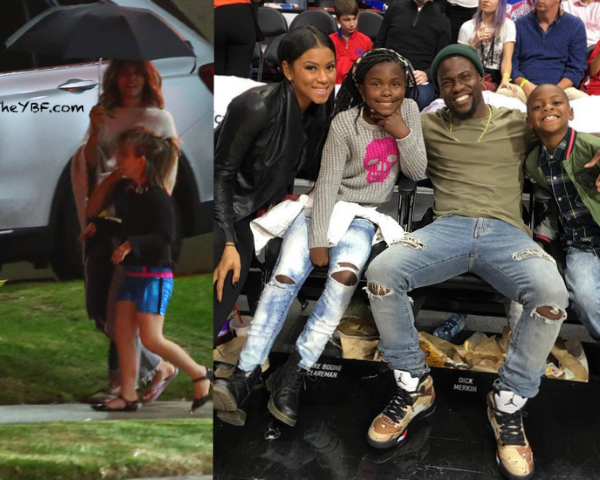 In our YBF Kids roundup, we've got Halle Berry, Kevin Hart and Swizz Beatz out with their children.  More inside...
Yesterday, Oscar-winner Halle Berry was all smiles as she and her daughter Nahla (shown above with a friend) left a gymnastics class in Los Angeles.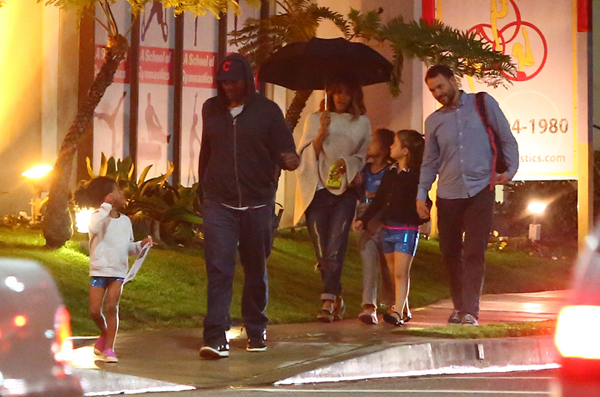 We're happy to see Halle with a smile on her face as she's been getting dragged on social media over the weekend.  As you know, she's going through a divorce from Olivier Martinez and now, her ex-husband David Justice is spilling her secrets on Twitter.  Check out our earlier post where he reveals the identity of her abuser. We've got an update too...
After our post, David explained that he wasn't trying to bash Halle, but he coaches kids and he wants them to respect him. He wrote,
"My intention was not to bash Halle, as I specifically said that Halle has NEVER verbally said it. I just wished that when the rumors were out she could've squashed them at that time. I have 3 kids and a wife for 15 years. It was important that my kids knew that their dad didn't do what has been so regularly reported over the years."
David's tweets got tons of support this morning.  One man who chimed in was Eric Benet, who was also married to Halle for quiet a while.  He tweeted,
Stay strong Halle!
At Madison Square Garden in New York City...
Look who we spotted heading to their courtside seats to watch the Knicks lose to the Spurs (94-84).
Young Egypt had a great time hanging out with daddy on the court.  At one point, daddy's good friend uncle Carmelo Anthony stopped by to say hello.  In case you missed it, Swizz Beatz was recently elected to the Brooklyn Museum's Board of Trustees. Congrats!
Also at the game......
Funnyman Kevin Hart was at the game as well with his kids Heaven and Hendrix and his fiancee Eniko.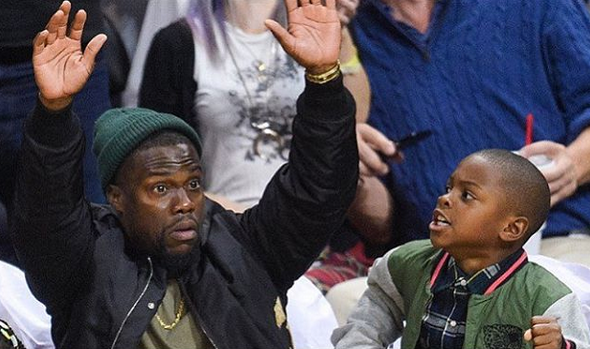 On Instagram, Kevin posted the pic above and asked fans to provide a caption.  Since we know Kev just completed filming Ride Along 2, it looks like the photo could definitely be tied to future movie promo.  It looks like his mini-me is trying to prevent him from getting arrested!
Photos via Splash News/FameFlynet