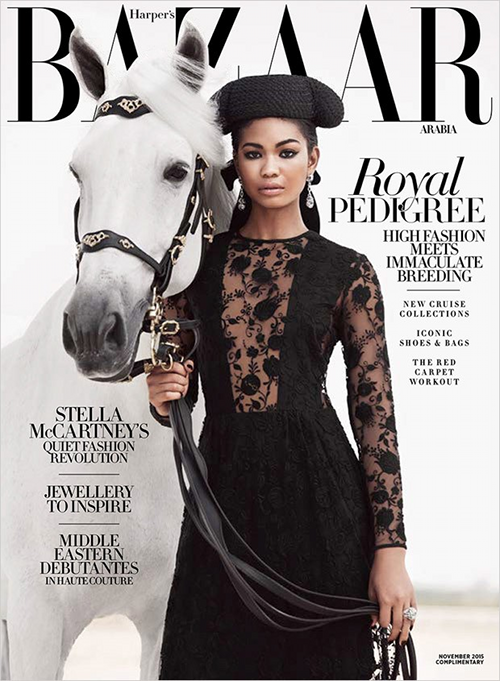 Chanel Iman covers the newest issue of Harper's Bazaar Arabia while Russell Westbrook is bringing his fashion flare to the cover of Bloomberg Pursuits magazine. Peep their covers and spreads inside…
Chanel Iman hardly ever disappoints when it comes to slaying a magazine cover. And her newest cover is no different.
Shot by fashion photographer Silja Magg on a beautiful location in Dubai as the backdrop, the Victoria's Secret model served equestrian elegance in a Ralph & Russo ensemble posing alongside a white horse. And we're loving it.
Peep the rest of her spread below: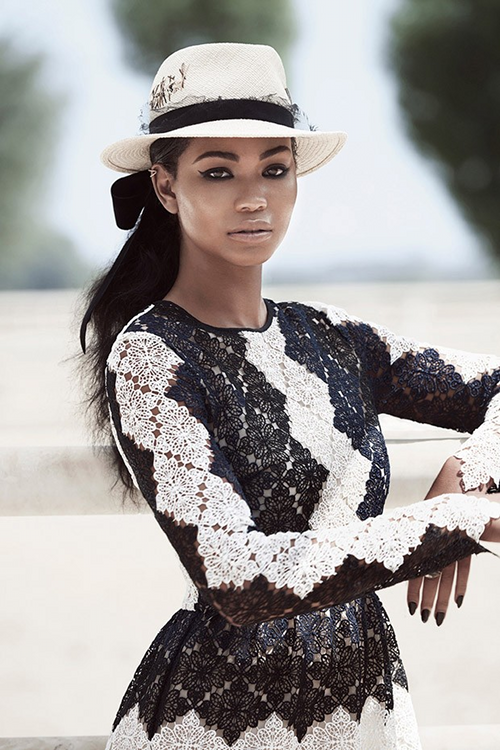 Stunning.
In other news, Chanel, who's currently dating L.A. Lakers baller Jordan Clarkson, is gearing to rip the runway for Victoria's Secret fashion show, which is expcted to be taped next week. The show will air on December 8th on CBS.
On another magazine cover...
The ever so fashionable NBA baller Russell Westbrook is gracing the cover of luxury magazine Bloomberg Pursuits.
Inside, the OKC Thunder player chops it up with the publication about how he's single handily changing the men's fashion game up both on the runway and in professionals sports, being a fashion trailblazer (like his guest editor gig for Vanity Fair) and more.
Below are the highlights:
On getting high-fashion:

"Right now, I'm taking steps to get there. It's a learning process. You have to be committed to going out to meet different people, having your ears open, not thinking you know everything about fashion. The creative stuff, I think, comes from within."

On making fashion accessible to everyone:

"It's important for me to stay close to my roots. I wasn't always able to afford shirts that cost $2,000. I want to be able to relate to the people I grew up around, the people in my neighborhood, inner-city kids, anyone who wants to dress nice and might not have money. Mixing high and low gives people a sense of how to do it without spending too much."

On his fashion favorites:

"I like a slimmer, European cut and fit. Athletic stuff is usually baggy, hanging off you. I want to go in the direction of more fitted clothing that's still comfortable to wear. It's important for me to get a different look that separates you from other people, so I'm always thinking about things like color, pattern, silhouette."
Check out the rest of his spread below: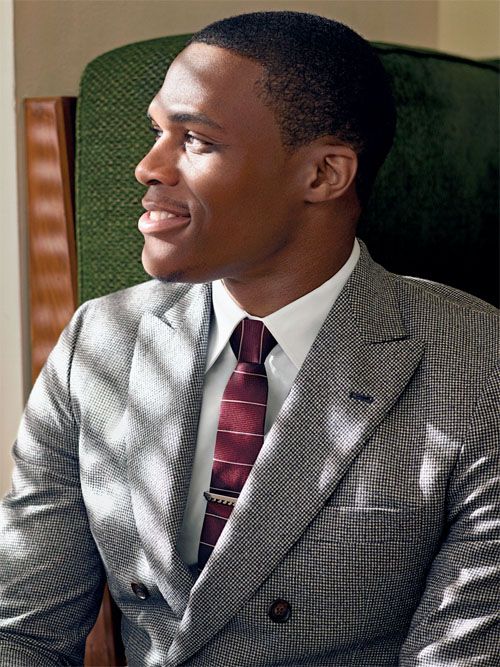 Check out his full interview here.
PHOTOS: Harper's Bazaar Arabia/Bloomberg Pursuit