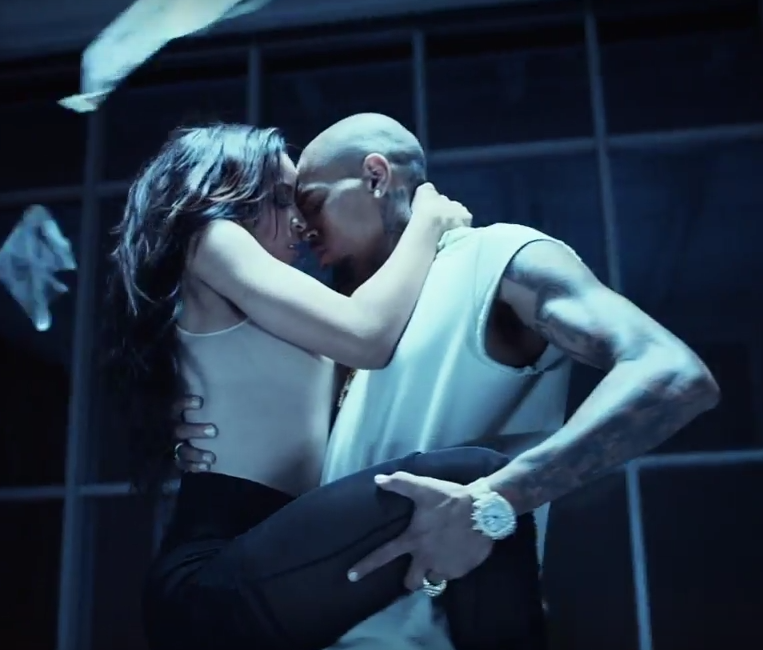 Tinashe and Chris Brown are heating up the music video circuit with their new visuals "Player," Daniel "Boobie" Gibson's new video for his new track "Keep Pushin'" and Jeezy's video treatment for "Gold Bottles." Check 'em inside…
R&B songstress Tinashe is back with a brand new video for the first single off of her upcoming sophomore album Joyride. And she revealed it in a special way.
For her new video "Player" featuring Chris Brown, the video treatment made its world premiere in New York City's Times Square today. Adding to excitement, Tinashe invited a group of her fans to take a "joyride" with her to catch the exclusive video premiere on a billboard in the Big Apple. Nice!
Peep the sultry visuals for "Player" below:
In another new video...
Have you heard? Last month, former NBA star Daniel "Boobie" Gibson officially announced he was leaving the NBA to pursue his rap career. And now, he has the first video for his first single to his untitled EP.
The Houston native and estranged husband of Keyshia Cole takes us down memory lane in his video "Keep Pushin'" where he revisits areas in Houston's South Park neighborhood and pays homage to the street he grew up on. In a press release, Boobie had this to say about his new track/video, "Keep Pushin' is a Houston record. it pays homage to my beginnings, I had to return home and shoot the video. I love giving back to the city and the sport that raised me! Any opportunity that I can give these guys to succeed, I will."
Peep the video with a cameo from his son Daniel Jr. above.
And in another video treatment...
Jeezy is feeding the streets with new visuals as he gears up for the release of his upcoming album Church In These Streets, set to drop November 13th.
As he counts down the days before his highly anticipated 8th studio album, the Altanta rapper has been releasing content to get his fans ready, dubbed "13 Days In November." Today, he released his new video for his track "Gold Bottles."
In the David KA-directed visual, the Atlanta rapper turns up with a slew of gold bottles, which features his brand new undisclosed "Project Gold Bottles" champagne (to be released in 2016). Smart move. Peep the clip above.