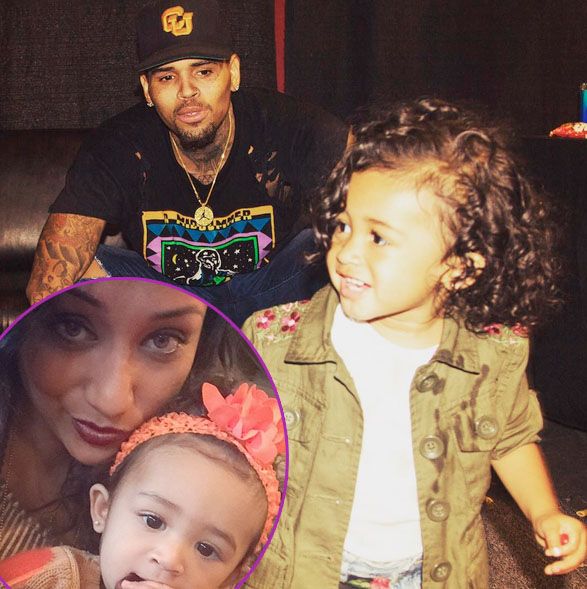 Well what do you know…Chris Brown and his baby mama Nia Guzman have reportedly called a truce for the sake of their daughter Royalty. In other news, Reginae Carter and Lil Wayne's son's mother Sarah Vivan are poppin' off on social media about overzealous fans. Find out what pissed them off inside….
After a nasty custody battle and on-going feud, it appears Chris Brown and his baby mama Nia Guzman have called a truce.
You'll recall, Breezy and Nia were dragging each other in court over time spent with little Royalty. Breezy came out victorious after a judge awarded him joint custody last month.
Now, the twosome seems to have let bygones be bygones and will now peacefully co-parent for the sake of little Royalty. According to TMZ, sources say Chris and Nia sat down and discussed the best way to co-parent their daughter. They supposedly have decided to do things together like take her to swim lessons, dance classes and gymnastics.
Not only that, they both have agreed on what school the pre-schooler will attend and they both want to be fully involved in Royalty's activities. Well good for them!
Everyone wins in this situation.
In other news....
Lil Wayne was in daddy-mode this weekend to celebrate his son Dwayne Carter III's 7th birthday. Weezy rounded up his daughter Reginae Carter, Dwayne's mother Sarah Vivan and family friends for some fun at Six Flags theme park in Atlanta.
What started as a fun-filled family day, quickly turned sour thanks to some of Weezy's adoring fans who invaded their privacy. While waiting to get on a ride, this happened:
Reginae was pissed...but she later explained why. She hopped in Baller Alert's comments section to explain why she went off. Apparently, the overzealous fans caused Weezy to cut their outing short. She said: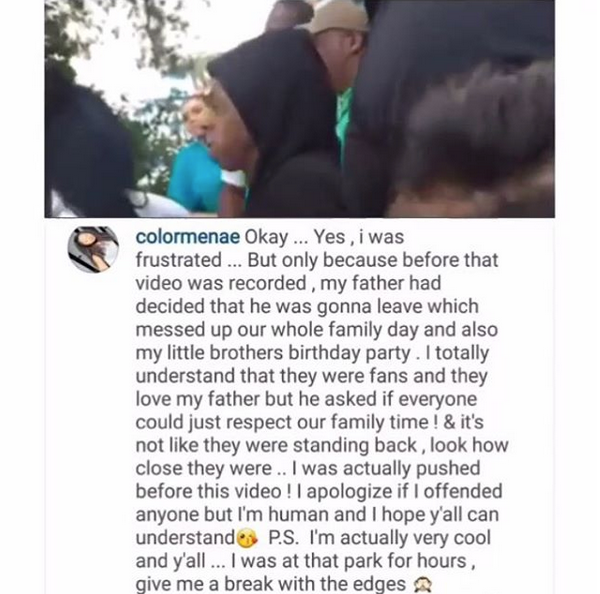 Then, Sarah also aired out her frustrations on her social media saying,"It was so disappointing and beyond frustrating that we can't have a family outing without people invading personal space and screaming insulting things at a man trying to spend time with his kids... who are only 16 and 7 btw. He does not owe his "fans" every second of his life. He gives them every piece of himself when he's on that stage and when he's in that booth. Is it fair that his kids can't enjoy normal activities with their dad peacefully and safely? Truth be told I wanted to swing on all of y'all but I had to check myself and remember that we're too blessed and unfortunately sometimes gotta take the good with the bad. Reginae doesn't owe ANYONE an apology. Period. They should be apologizing to Tuney for making his daddy so uncomfortable he had to leave in the middle of his birthday party. #sorrynotsorry"
Sad they had to end his birthday festivities short, but that's the cost of fame.
Photos: Chris' IG/Nia's IG/Sarah's IG/@liltunechi_updates