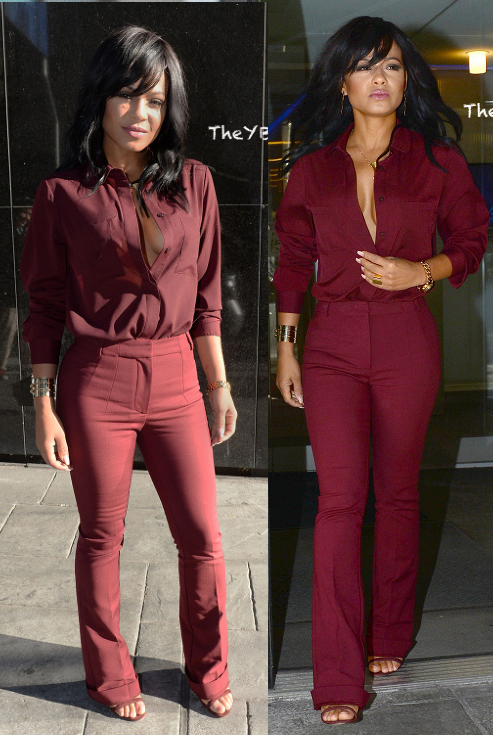 Actress and singer Christina Milian appeared on "Good Day New York" where she opened up about her breakup with Lil Wayne, revealing that they're still great friends and have great chemistry.  Watch the interview inside... 
Christina Milian is in NYC this week, doing promo for her latest slew of projects which include two tv shows and a new single with her ex-boyfriend Lil Wayne.
She hit the scene in a lovely raspberry top and bottom from French Connection and some gold accessories.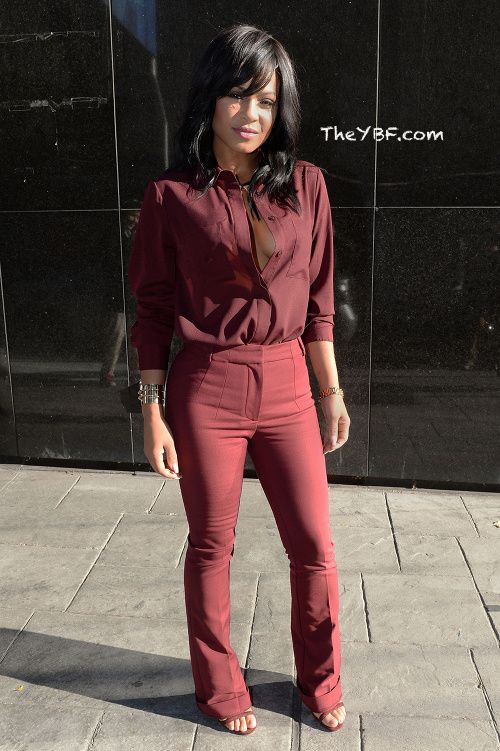 Christina was on hand to promote her new FOX series "Grandfathered" (with John Stamos), her reality series "Christina Milian Turned Up" and a single "Do It."  Because the upcoming single features Lil Wayne, it naturally led to a conversation about their breakup.  The anchors asked Christina about the nature of their relationship and CM confirmed that they are broken up, but they work together (musically) and she believes that love never dies. She said,
"We are no longer together, but we actually still make music together. We have a song called 'Do it' that's coming out actually… Well, we have chemistry. Let's just say we will always have chemistry and I'm glad that it shows on camera and that everyone gets to see it. Love never goes away so, right now, we are enjoying our friendship."
 
BONUS:
We told you earlier that CM was making the rounds in NYC.  She also stopped by the Meredith Vieira Show where she talked about....ding ding ding....Lil Wayne and their breakup.  Here's the rundown:
Meredith: Second season of your reality show starts next week. Congratulations on that very exciting. This year you show the ups and downs of your personal relationship including your breakup with Lil Wayne which I thought was so interesting he is featured in your new song Do It. Here is a picture of the two of you together. How hard was it working so close with someone after you've split up as a couple? Was it hard?

Christina: It wasn't hard at all because we are still friends. I think we understood that the relationship is just not working at the moment for us and we are both extremely busy and rather try to force it and make something work that's just not working in the moment, we are like let's just settle and chill out for a second. I literally was just texting him a little while ago. We are still texting each other, checking up on each other. We shot a music video, we were perfectly fine, the chemistry was still there, it's not gone at all so. We are grown ups about it.
"Christina Milian Turned Up" returns Tuesday, Nov. 3 at 10PM ET on E!
Photos via Pacific Coast News