Trying to get kissy with Drake? Well, we may have a solution. Find out how you can lip lock with your favorite rapper for Christmas and check out Mike Epps' hilarious "Hot Line Bling" spoof inside….
First...let's take a moment to swoon over Drake's amazing bod in his newest pic...YAS GAWT! Ok...back to business.
The 6ix God has been on the tips of almost everyone's lips lately. And it doesn't look like it will slow down anytime soon…especially with the newest news we have for you.
While you won't exactly have Drake's lips pressed against yours, you can have a taste of him on your lips…via a new lippie. 
Luxury designer Tom Ford is gearing up to release his second edition of his Lips & Boys collection, and Drizzy has nabbed his very own lippie, along with notable men who have inspired the designer.
According to PEOPLE StyleWatch, Drizzy's lippie will be a deep burgundy shade, which you can see below: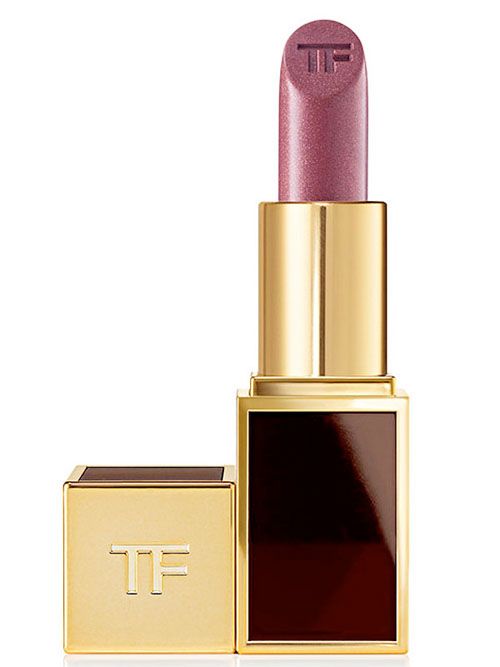 Lipstick fanatics will be able to cop the new shade when it's released to the masses on October 30th and it'll run you about $52 a stick. Merry Christmas!
In other Drake news...
As if we didn't get enough laughs from the limitless memes/videos of Drake's "Hot Line Bling" video, comedian Mike Epps is bringing even more laughs.
The "Uncle Buck" star took to his Instagram to post a spoof of the Young Money's new visuals, rocking a red coat and a pair of Timberland boots just like the Canadian rapper. He captioned, "EXCLUSIVE! Drake's Uncles video Hot flip phone line! You used to call me on my flip phone !"

Photos: @ovojonnyroxx/PEOPLE Style Watch