Stop the press! Beyonce breaks her silence in her first interview after two years of no interviews. Find out what she said about "Netflix & Chill," Fetty Wap and more. Also, Serena Williams is being recognized in Harper's Bazaar's "Women Who Dare" list. Get it all inside….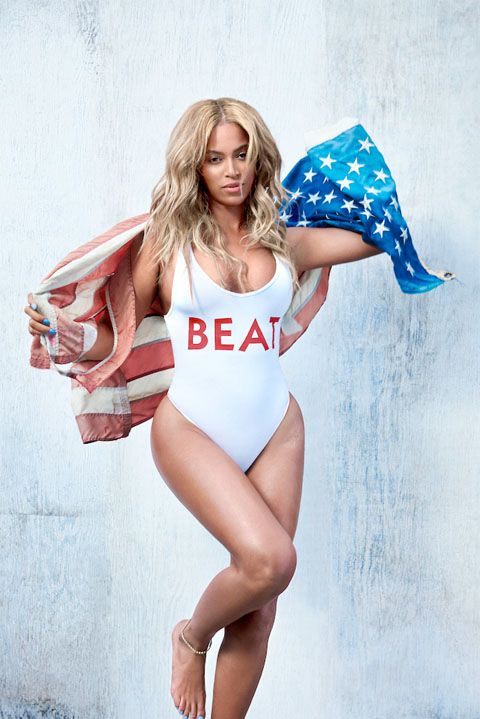 After putting off interviews for the last two years (outside of a word association chart in FLAUNT magazine), Beyonce is breaking her silence in a brand new interview. Remember she didn't even do an interview for the coveted cover of the September issue of VOGUE. But that all has changed...at least for now.
We showed you the new cover of BEAT magazine starring the "Flawless" one getting patriotic in a red and white striped swimsuit.
Now, we have the rest of her hot spread AND an accompanying interview. Don't get toooo excited. It's not a very in-depth interview, but she does drop a few gems on success and fear, what she's rocking out to these days and "Netflix and Chill." Yep…Bey has joined the masses in 2015's fastest way to get pregnant…kidding (or not).
Inside the free music based UK mag, the "Crazy In Love" songstress spills on her favorite song to sing in the shower, which "Beyonce" era she would dress up as for Halloween, Fetty Wap and her favorite toppings on a pizza.
Below are the highlights:
On success and fear: What does fear taste like? Success. I have accomplished nothing without a little taste of fear in my mouth.

On which Beyoncé era she'd go dressed as for Halloween: Destiny's Child Survivor era with the army fatigues. Or maybe Bootylicious with the gold tooth and pink tips in my hair.

Does she Netflix or does she chill? Netflix AND chill.

On the last song that got stuck in her head? Jugg by Fetty Wap

On what she sings in the shower: Holy Ghost by Kim Burrell

On her favorite pizza toppings: Extra tomato sauce and jalapeños.
Check out the rest of sizzling spread (yes, she's holding a real live chicken) below: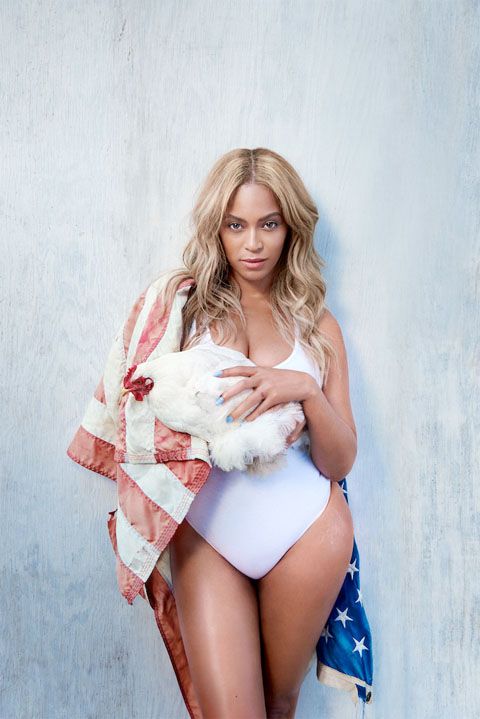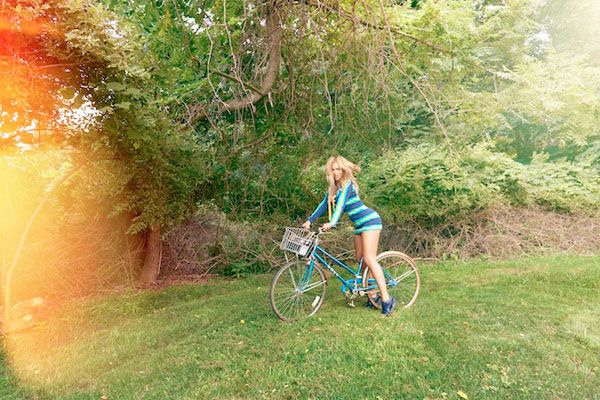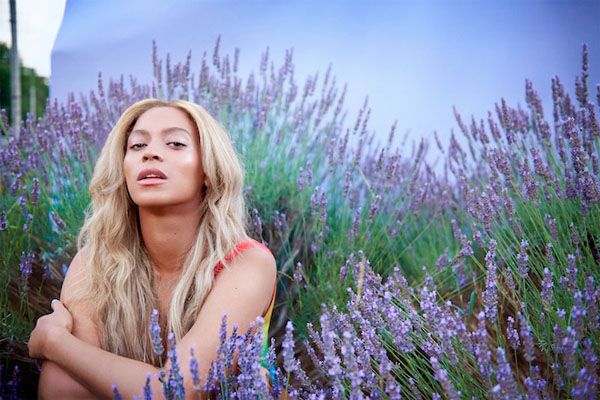 Gorge. The issue drops on October 21st via their website.
In another magazine....
One of our fave YBF chicks is being honored in a new issue of Harper's Bazaar. And she's bringing the FAB in her pictorials. Tennis champion Serena Williams made the list of Harper Bazzar's Women Who Dare, a celebration of women who are living by their own rules and not apologetic about it. While hanging out in a Toronto hotel (likely with her boo Drake), the 34-year-old undisputed champ chopped it up about how she's trying to play calmer, what "daring" means to her, how she prepares for red carpet events and more.
Below are the highlights:
On playing calmer on the court:"I've made it a point to be calmer. You know me, I'm really intense and really crazy, but in my career I want to be more calm." Her reasons are physical as well as emotional. "When I went through all of that stuff with my lungs [she suffered a life-threatening pulmonary embolism in 2011], that's when I decided to be more calm on the court."

On being 34 and still playing tennis:"Yeah," she agrees. "But you know what? I think I was prepared for this for so many years, practicing, training. I'm 34. I've been training and doing this …" Since she was a kid. She corrects me. "Since I was three."

On her definition of "daring": "Daring to me is taking a chance but not doing it blindly. A very calculated chance. Think of amazing women like Sheryl Sandberg and Oprah Winfrey—they're daring, but they're not jumping off a building without a parachute, you know?" Again, this perspective comes with growing up. "You have to be smart about it. You can't be afraid to be a pioneer and take a chance and speak up and just be bold." Williams characterizes her tennis game as "built around chances. I don't know any other way."

She adds,

"Venus is daring," she says of her sister. "And Ronda Rousey, the UFC fighter. The way she speaks up for herself is bold and inspiring." For Williams, there is no choice but to live, and play, boldly. "I feel stronger now," she says before heading off, with a little shrug, to training. "Some people are born to do certain things, and I think I was born to do tennis. I definitely didn't miss my calling!" She laughs. "I think all that training just comes together."

On how she gets rid of the nerves before a red carpet event:"Every time I go down a red carpet, I get a little nervous," she says with a sigh. "I've done it 20,000 times, but you'd be surprised. I always have to take a deep breath before I go out there. Put on a brave, bold pose."

On when she's the most comfortable: "Walking around without makeup. I like the feeling of being stripped of everything and just being myself." She grins. "Watching Netflix."
Jumpsuit: Ralph Lauren; Earrings: Tiffany & Co.; Ring: Roberto Coin; Sandals: Christian Louboutin.
Check out the full interview here.
Below is a behind-the-scenes look at her photoshoot:
Photos: BEAT magazine/Douglas Friedman/Harper's Bazaar