In mogul moves, we've got 50 Cent closing a new deal with Starz and Jay Z celebrating a milestone for TIDAL.  More inside...
50 Cent just made a huge deal with Starz. How do we know?  The camera-shy, non-publicity seeking rapper quietly posted an announcement on Instagram (side-eye).  He captioned, "Watch what I do now, yall think I'm out here playing around. I'm getting it done trust me."
Mr. Show Off has signed a two-year exclusive premium television pact with Starz, the network he helped bring to prominence with his drama series "Power."
What does that mean?
Like the deal "blackish" creator Kenya Barris just signed with ABC, it allows 50 Cent to develop new projects for the network through his G Unit Film & Television, Inc.
It doesn't necessarily mean every show he pitches will make it on air though. The only person we think has it going on like that is Shonda Rhimes.
In a statement from the network, 50 said,
"Starz has been the perfect partner to make 'Power' the success that it is and I am looking forward to developing many more record-breaking series with them."
Carmi Zlotnik, managing director of Starz, added, "Curtis is a wonderful hands-on producer and actor on 'Power' and we look forward to expanding his roles behind-the-camera with Starz over the next two years."
FYI - Starz was so happy with season 2 of "Power" that they ordered 10-episodes for season 3 and production began earlier this month at the series' home base at Steiner Studios in Brooklyn.
 
In other mogul moves...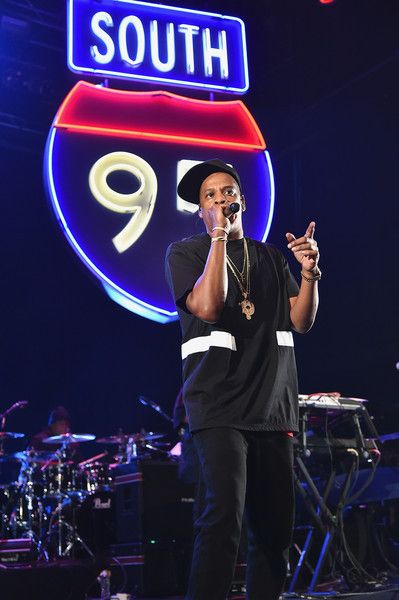 It looks like Jay Z is having the last laugh.  When he launched TIDAL a few months ago, people threw him major shade and questioned why folks would pay for stuff they could see on Youtube for free.  Well.... folks are paying and subscribing, so it works for them.  In fact, he's gone Platinum...so to speak.
He announced via Twitter that TIDAL has reached 1 million subscribers.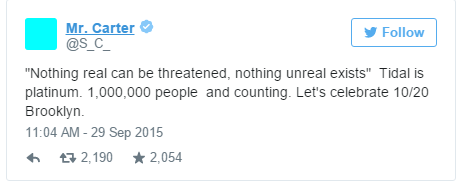 Notice the last line? "Let's celebrate 10/20 Brooklyn." While no further details have been disclosed, it looks like there's another concert headed to BK for TIDAL users....
Photos via 50 Cent's IG/Getty