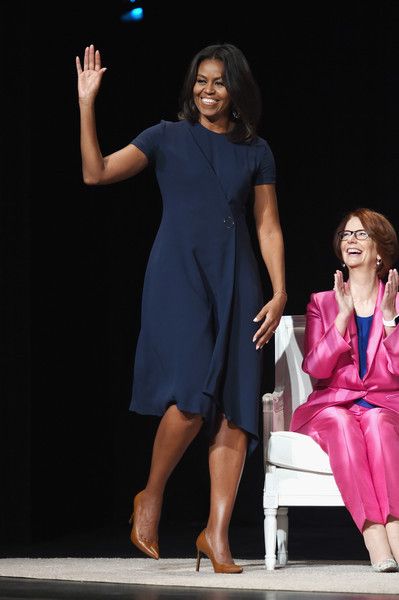 First Lady Michelle Obama served up some golden nuggets to young girls as she hosted an educational panel in NYC today. Meanwhile, Mariah Carey has teamed up with MAC Cosmetics for a new lippie collection just in time for Christmas. More inside….
First Lady Michelle Obama is on a mission to educate young girls all around the world with her "Let Girls Learn" initiative. To keep the ball rolling, FLOTUS took the stage at the Apollo Theater today to co-host "The Power Of An Educated Girl" panel along with Hollywood starlet/ U.N. Messenger Charlize Theron, who is also the founder of the Charlize Theron Africa Outreach Project.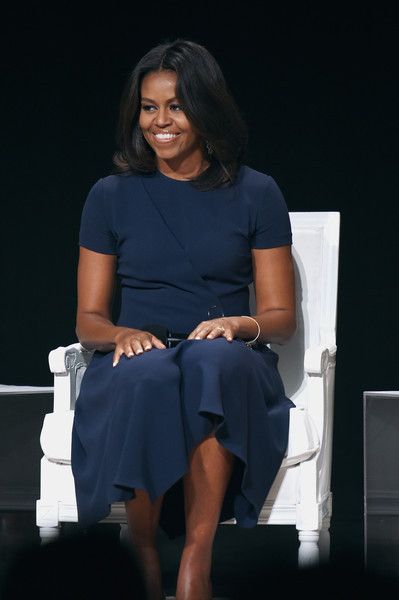 During her speech, our First Lady offered up some serious advice before 1,000 schoolgirls and young women, inspiring them to compete with the boys and reminding them they can do anything a boy can do...or even better.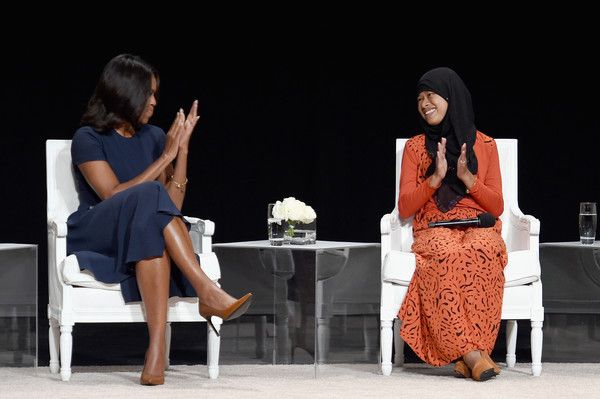 Not only that, she reminded the young ladies to keep their mind on the books…and NOT on getting boys' attention. She said,
"There is no boy at this age that is cute enough or interesting enough to stop you from getting your education. Look, if I had worried about who liked me and who thought I was cute at your age, I wouldn't be married to the President of the United States today."
Preach FLOTUS! Loves all of this and more.
Coming to a make-up counter soon....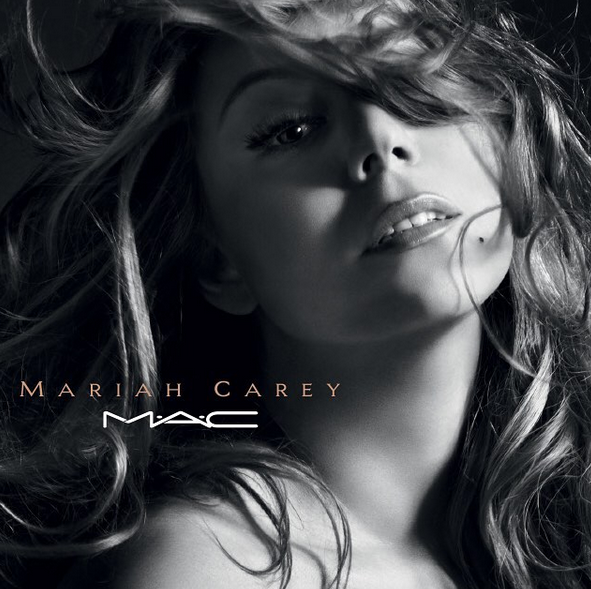 R&B legend Mariah Carey is gearing up for a very MACalicious Christmas. The international superstar has partnered up with MAC Cosmetics for a new lippie that she's dubbed "All I Want" just in time for Christmas. And we all know Christmas time is MiMi's favorite time of year.
Coming this December, if you're looking for a new nude hue, MiMi has you covered. "All I Want" will be a sparkly, frosted champagne shade, perfect for the holiday season. Not only that, MC will be releasing the full Mariah x MAC Beauty Icon collection in 2016.
MiMi took to her Instagram to share the good news saying, "It's a major lip #moment! "All I Want" lipstick with @MACcosmetics is coming Dec. 2015! Plus, a full Mariah x MAC Beauty Icon collection is coming later in 2016! #MACMariahCarey"
In an interview with PopSugar, the iconic singer dished on her upcoming collection revealing how she came up with "All I Want" and how the collaboration with MAC came about. Below are the highlights:
POPSUGAR: How did you pick this particular name for the lipstick? You have so many songs to choose from.

Mariah Carey: Well, I wanted something different for the holidays. It's not a red lip; it's actually a champagne shimmer with a frost texture. I wanted to go away from the typical red lip that everybody usually does for Christmas. It's really beautiful. "All I Want" is such an evergreen song for me, and it's a natural name for the lipstick.

PS: It's such a major song — I know people who listen to it in July! Did you have any idea that it was going to be such a huge hit?

MC: No, I really didn't! I was writing it in this little, tiny room with a little keyboard by myself years ago, and then I just sang it. It was a process, but I was sitting in the middle of Summer with Christmas trees in the room having fun. I never knew it would be one of my most famous songs. Here we are, all this time later. Every year I hear it, and it actually makes me really happy. It makes me happier to hear than any of my other songs because I love Christmas so much.

PS: Let's talk about the shimmery nude color.

MC: Well I've always loved the frosty lip for Winter, because I think it blends in with the tone of the season. Even growing up, [the shade is] something that I would gravitate towards. I don't look good in a red lip, and I wanted to be able to wear the color. I know a lot of people who don't care for red lipstick, either. We ended up going with this really beautiful champagne shimmer.

PS: Sounds lovely. That shimmery lip texture feels like a throwback to those '90s MAC lipsticks.

MC: Even a throwback to ones from before that. It's something that I've always loved, that color. So it is sort of a throwback, but I think it's going to feel modern, too.

PS: How did this collaboration with MAC come to be?

MC: I've been a huge fan of MAC Cosmetics for forever, and it's been my go-to makeup for stage and off-stage. I don't keep that much makeup on me, but there are a couple of MAC colors that I really love and that I've been loyal to for years. MAC is great because it's an inclusive brand. They have a long history of diverse collaborations, and I'm a different-looking person. When I say different, I mean I'm an ambiguous-looking person. Most people have a difficult time being like, "What is she?" This is going to be something that a lot of different people will be able to feel like they can wear, and it will look good on them because I kept that in mind when we were working on it.
Read her full interview here.
Congrats MC!
Photos: Getty/Mariah's IG