For FADER's 100th issue, the mag is celebrating with a rare -- and quite lengthy -- interview with Drake. We've done the work and recapped the highlights you need to know about the rapper that has most women standing on their tip-toes to get a glimpse of his new sex appeal. Get it inside...
Straight from the 6, Drake is opening up like never before...at least not in the last four years or so.  He's a different man now, and he's ready to talk.
The "Back To Back" rapper and budding business mogul shot for FADER in the Crystal and Vanity Fair Ballrooms at the OMNI King Edward hotel in his hometown of Toronto.  It's the perfect backdrop for an interview that seems to be his victory lap after slaying Meek Mill's career and dropping his and Future's What A Time To Be Alive collaboration (which is on par to sell half a million in the first week....with pretty much no promo).
It's a blessing and a curse to have the Midas touch.  Your counterparts and trolls come for your head every chance they get.  They blame you for making a champ like Serena Williams lose a Grand Slam title, they say you've got a ghostwriter, and they criticize your rap skills in comparison to the greats. But you're still rolling in dough and dressed in custom threads while cutting $19 million deals with folks like APPLE Music.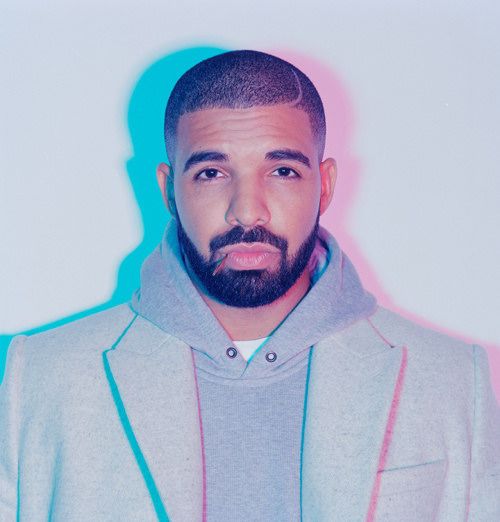 Now that the dust has settled after the Meek Mill fiasco, here's 9 things we learned about 28-year-old Drake as the new clean cut, muscle poppin' man he's become.  And no, he doesn't even mention Serena Williams.
1. He's not AS cocky as some would think.  (But that small amount of cockiness is so sexy.)
"I've never felt like, 'Oh, people will bite at anything that's Drake.'.  I'm just not that guy. I don't feel that way about any of my music… If it didn't connect, I would have a huge problem. I mean, I'm really trying. It's not like I'm just sitting here, just fuckin' shooting with my eyes closed. Like, I'm trying. I'm really trying to make music for your life."
2. He's always wanted to put on for his city, but his jealousy over Wiz Khalifa's "Black & Yellow" sealed the deal.
"I always used to be so envious, man, that Wiz Khalifa had that song 'Black and Yellow,' and it was just a song about Pittsburgh.  Like, the world was singing a song about Pittsburgh! And I was just so baffled, as a songwriter, at how you stumbled upon a hit record about Pittsburgh. Like, your city must be elated! They must be so proud. And I told myself, over the duration of my career, I would definitely have a song that strictly belonged to Toronto but that the world embraced. So, 'Know Yourself' was a big thing off my checklist."

"We use [that lingo] every day," he says, "but it just took me some time to build up the confidence to figure out how to incorporate it into songs. And I'm really happy that I did. I think it's important for the city to feel like they have a real presence out there." "I've just become really adamant about leaving fragments in everything I do that belong strictly to my city," he says. "The world will pick up on it."
3. Discovering new flows is his fave thing ever....and right now it's all about the Dancehall flow.
"There's times where I'm sitting around looking for like, three, four words," he says. "I'm not looking for, like, 80 bars on some '5AM,' 'Paris Morton'-type shit, you know? There are moments like that, too, but the hardest moments, the most difficult ones, in songwriting, are when you're looking for like, four words with the right melody and the right cadence. I pray for that. I'll take that over anything—I'll take that over sex, partying. Give me that feeling."
 
4. He recorded "Charged Up" the same night he found out about Meek coming for his life with those ghostwriting claims.
"I was at a charity kickball game—which we won, by the way—and my brother called me. He was just like, 'I don't know if you're aware, but, yo, they're trying to end us out here. They're just spreading, like, propaganda. Where are you? You need to come here.' So we all circled up at the studio, and sat there as Flex went on the air, and these guys flip-flopped [about how] they were gonna do this, that, and the third."

"I need, sometimes, individuals to spark an idea so that I can take off running.  I don't mind that. And those recordings—they are what they are. And you can use your own judgment on what they mean to you."

"There's not necessarily a context to them.  And I don't know if I'm really here to even clarify it for you."
5. He's brave enough to speak on the originality debate in hip hop.
"If I have to be the vessel for this conversation to be brought up—you know, God forbid we start talking about writing and references and who takes what from where—I'm OK with it being me.  It's just, music at times can be a collaborative process, you know? Who came up with this, who came up with that—for me, it's like, I know that it takes me to execute every single thing that I've done up until this point. And I'm not ashamed."
6. On putting out "Charged Up"....and getting no response from Meek.
"Given the circumstances, it felt right to just remind people what it is that I do," Drake says, a proud smile creeping into his face, "in case your opinions were wavering at any point." "This is a discussion about music, and no one's putting forth any music?" he says, speaking with a furrowed brow, as if reliving his incredulity. "You guys are gonna leave this for me to do? This is how you want to play it? You guys didn't think this through at all—nobody? You guys have high-ranking members watching over you. Nobody told you that this was a bad idea, to engage in this and not have something? You're gonna engage in a conversation about writing music, and delivering music, with me? And not have anything to put forth on the table?" BLOOP!
7. He's driving again.
"I've been deprived of driving for a long time," he says. "Riding to the studio with a driver and security and stuff, you lose something...That ride was my favorite thing in the world, you know?" he says. "And before that ride, it wasn't going to the studio, it was going to my girl's house, or going wherever. Driving was just one of the most pivotal things in my writing life."
8. He knows he has an uncanny ability to speak the minds of his fans.
"We may be worlds apart in the sense of, you know, where you're from, where I'm from, what I'm doing, what you're doing—but what are we talking about?" he says. "We're talking about very simple human emotions. We're talking about love, sometimes. We're talking about triumph, we're talking about failure, we're talking about nerves. We're talking about fear. We're talking about doubt. It doesn't matter what you're doing—you gotta at least hear what I'm saying to you. And I pray that it helps."

"Like, I get everything," he says. "I know everything. I know everything that's being said about you. I know everything that's being said about me. I'm very in tune with this life. Much like, I assume, most of my listeners are."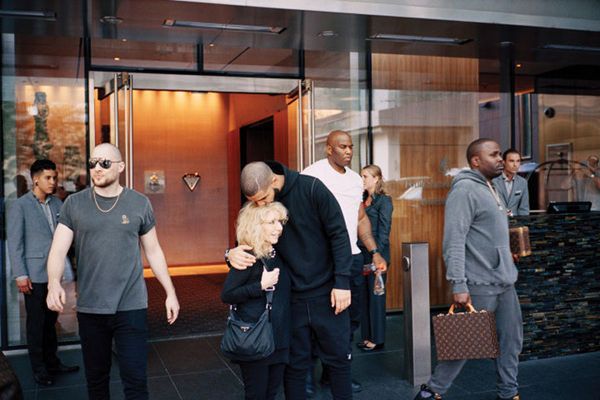 9. He seems to have the Midas touch when he hops on people's songs, and it's all because he's a perfectionist.
"It's just channeling my mom," he says. "Like, I'd bring home an essay that I did really well on, and my mom would read it through and give me notes back—on the essay that I just scored like 94 on! So sometimes I just do that. I'll hear people's stuff and… I'll just give my interpretation of how I would have done it."
Check out more pics below, then the full cover story and more pics over at FADER: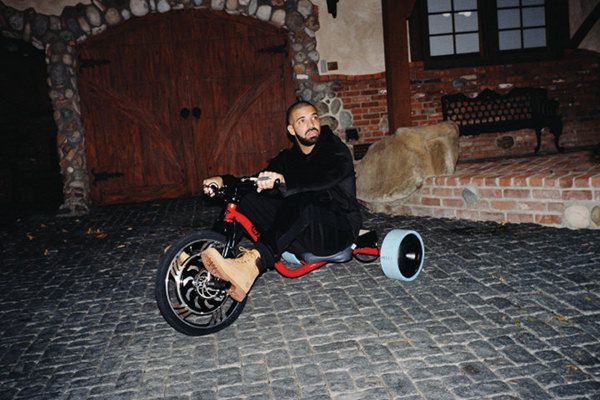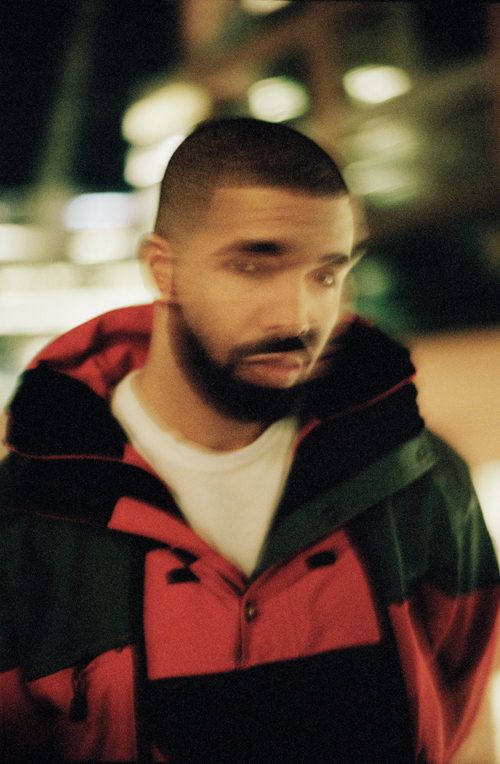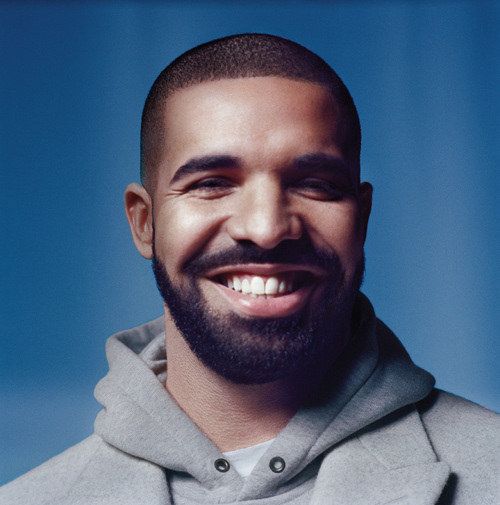 Photos: Mark Peckmezian & Jim Joe for FADER