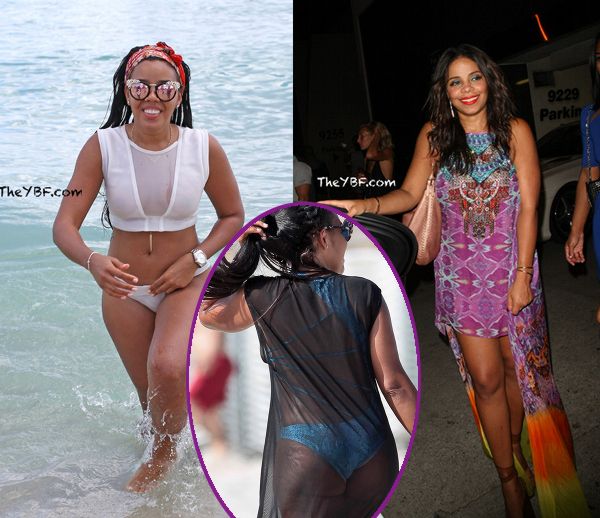 Virgo ladies Angela Simmons and Sanaa Lathan both celebrated their birthdays this weekend.  Find out how inside...
Angela Simmons enjoyed a few afternoons on the beaches of Miami this weekend to ring in her 28th birthday.  After kicking things off on Friday, the fashion designer rocked a blue snakeskin print one piece under a black see-through dress, and a pair of kitty sunglasses today.  And y'all already know she was flaunting those hot cakes she's been working so hard on in the gym every day: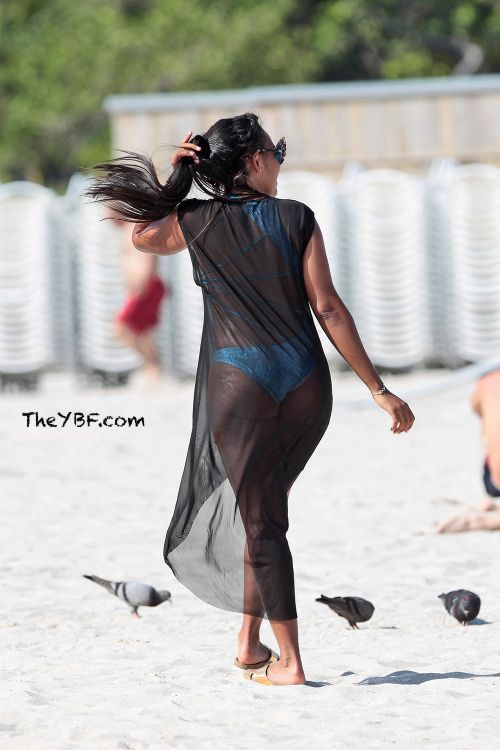 After soaking up some rays, the hottie hit the jet skis for a whirl around the ocean: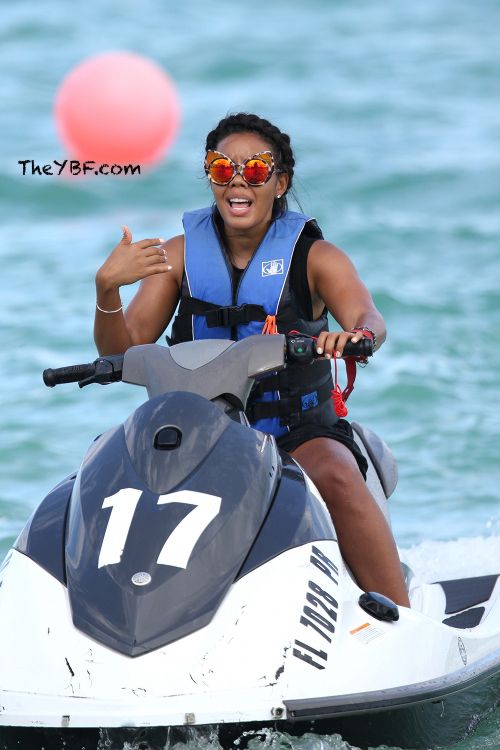 Yesterday, she kept it sexy in a sporty white bikini with her fave new shades from Korees Closet: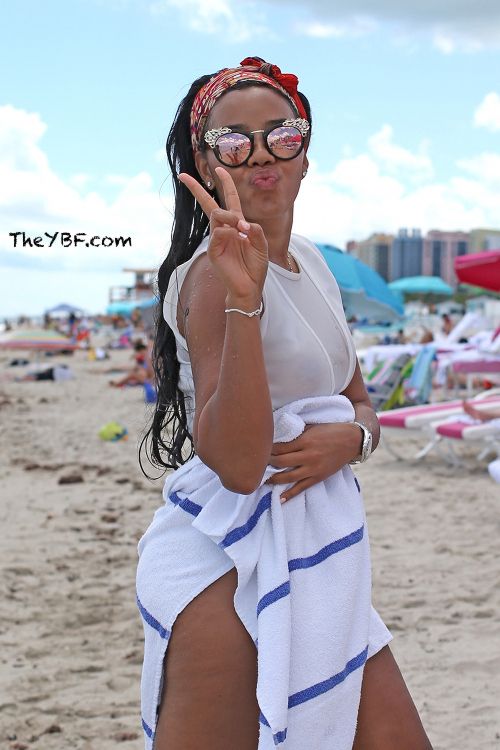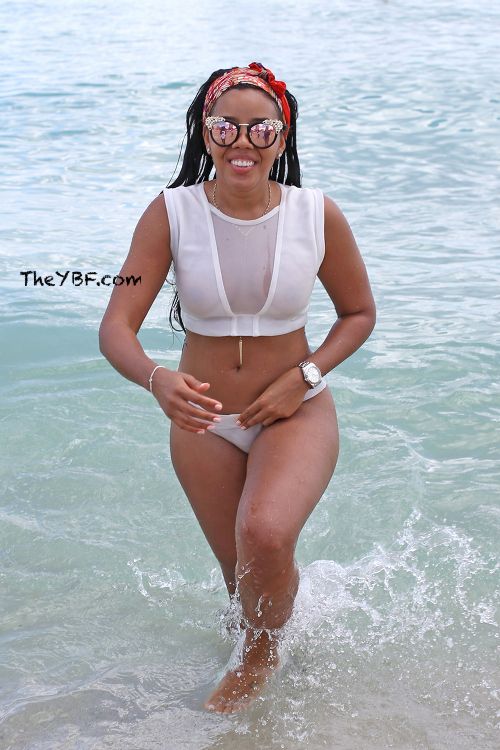 And if you forgot for a minute that she now has flat hard abs and a disappearing waist...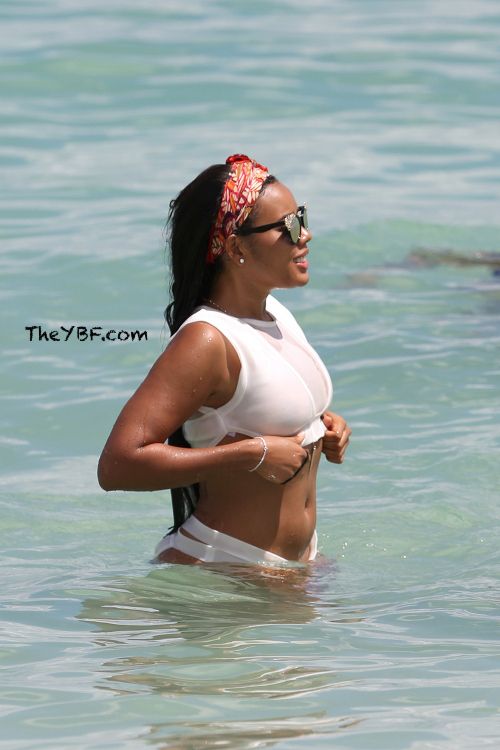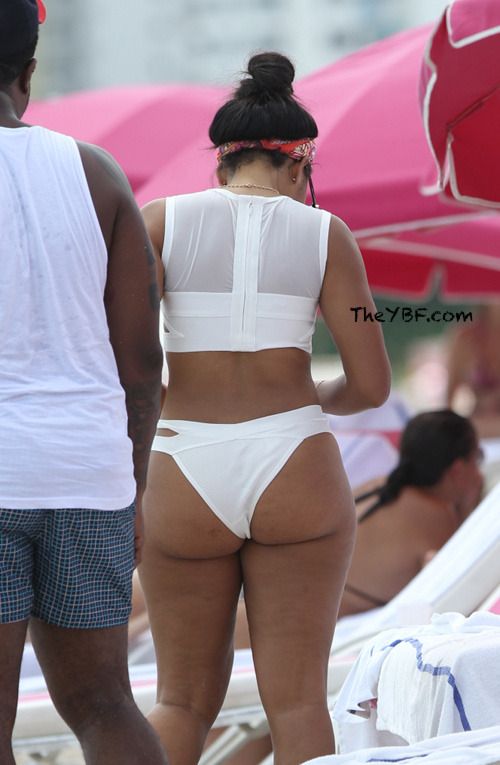 If you got it, flaunt it.  So what does she say about turning 28?  The reality star posted:
Focused on acceptance ... As I come into this new year of 28.. I realize my body is starting to fill out more than what I have ever seen. As a woman I believe our bodies go through changes .. But it's about accepting and loving yourself as you are. And making adjustments along the way. Growing up I actually had body issues . And was concerned I was too big because I was curvier than the other girls in my class. As I've grown I've decided to love my body as it is. It's important for me to obtain a healthy body ... mind.... And soul. I share this with because I know I'm not the only woman out there who is dealing with body changes and also working towards being better ! Hope this helped someone !
Always Love Yourself it's starts there.
Word!
As for Sanaa, she wasn't in a bikini but she was surely looking quite sexy for her 44th birthday yesterday.  The actress was spotted clubbing at Bootsy Bellows nightclub in West Hollywood: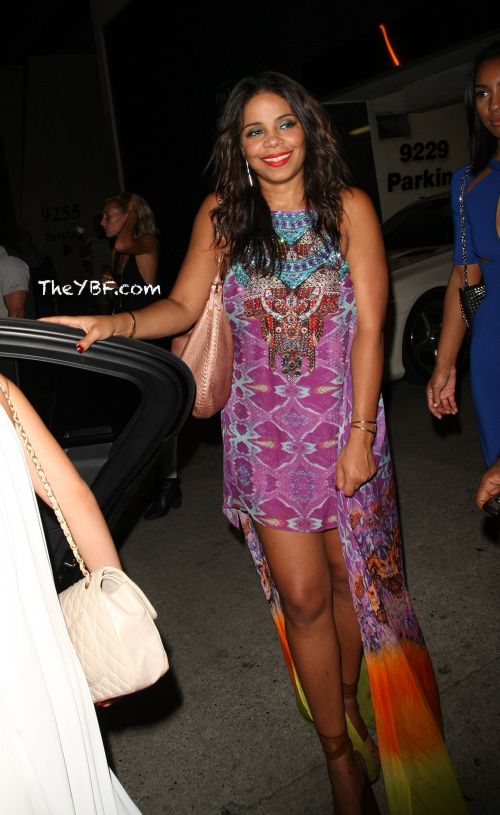 She looked like she was definitely having a good time, and even caught up with a friend outside:
Check out a few videos of what went down inside her b-day celebration below.  Chick had lots to celebrate this weekend by the way.  In addition to being the birthday girl, her movie The Perfect Guy is still riding high and she's already got a few more movies on deck like The Best Man Wedding and Now You See Me: The Second Act.
Check out Sanaa's fun night below:
Photos: Pacific Coast News/Splash/Sanaa's IG