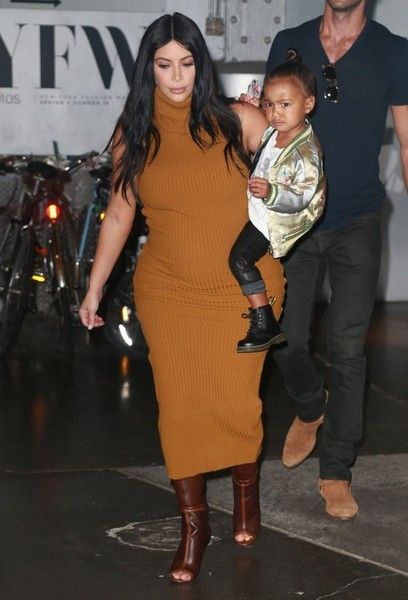 Uh oh!  We've seen this face before.  Check out YBF tot North West looking annoyed at NYFW kick off festivities, Tamera Mowry's brand new baby girl Ariah bonding with Uncle Tahj and more inside...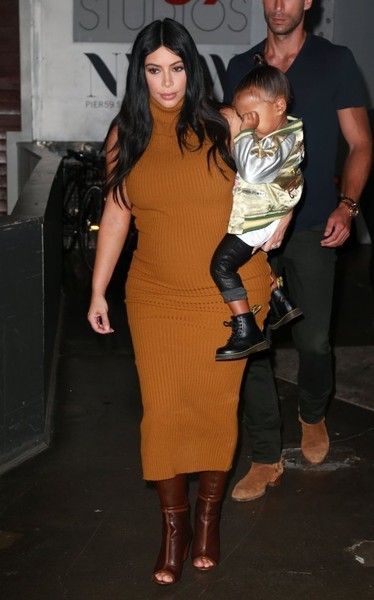 Well, it's pretty clear North West aint gonna be here for this year's NYFW shows either.  Last year, she cut up on many-a-front rows -- at the Givenchy show in New York last September, then the Alexander Wang show this past February in New York, and also at her own dad's NYFW show around the same time.
One would think her parents would have gotten Nori's note that she's not here for the hoopla, but Kim and her LaQuan Smith dress carried her around on Wednesday:
She's sill a cutie.
Over in L.A.: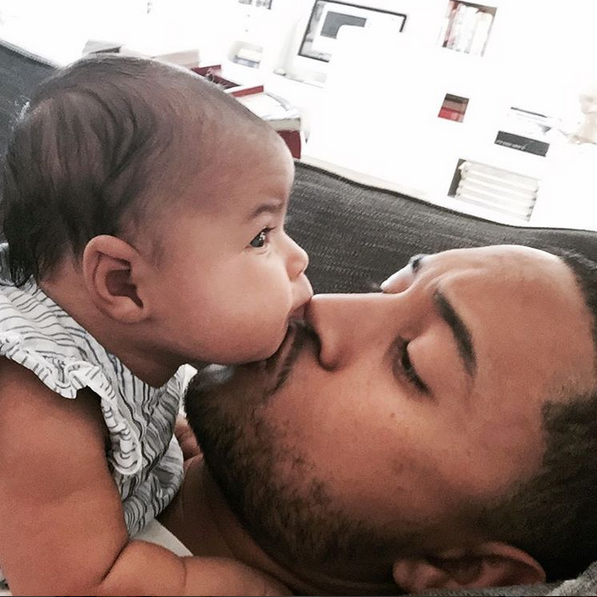 Tahj Mowry got to spend the Labor Day Holiday with his new niece Ariah.  His big sister Tamera Mowry shared personal pics of her new little munchkin, and they're adorable: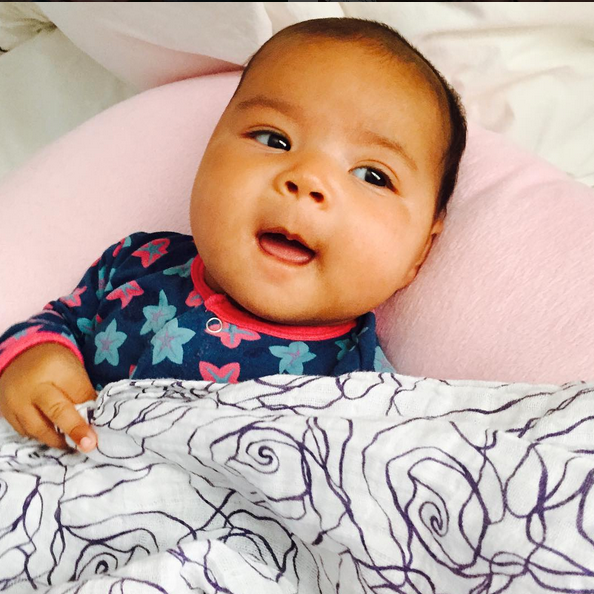 Ariah spent a little couch QT with papa Adam Housley and big brother Aden.  Sweet!
The Martins spent the Holiday celebrating a big birthday: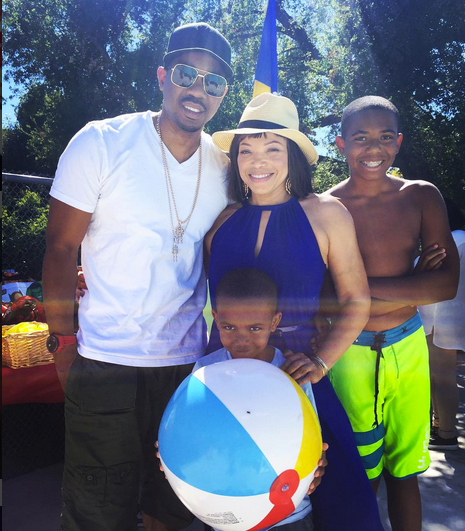 Duane and Tisha Campbell Martin had a fun party for their youngest son, Ezekial, who turned 6 over the Labor Day Holiday.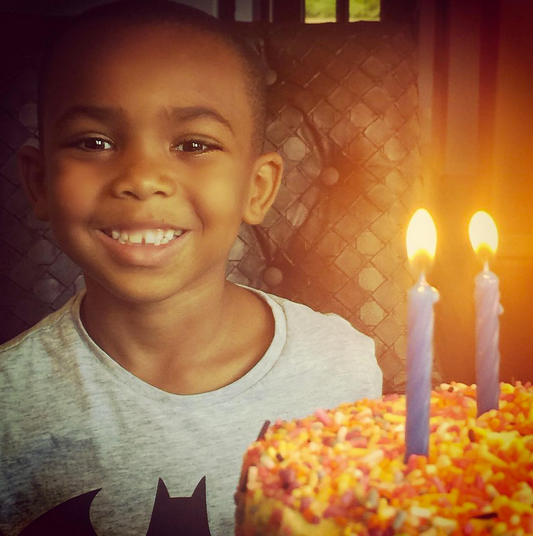 Tisha said her oldest, Xen, didn't wan to take a pic with mommy.  He thinks he's grown.  But Ezekial was all about his birthday cake and candle.  Sweet!
Also out and about this week: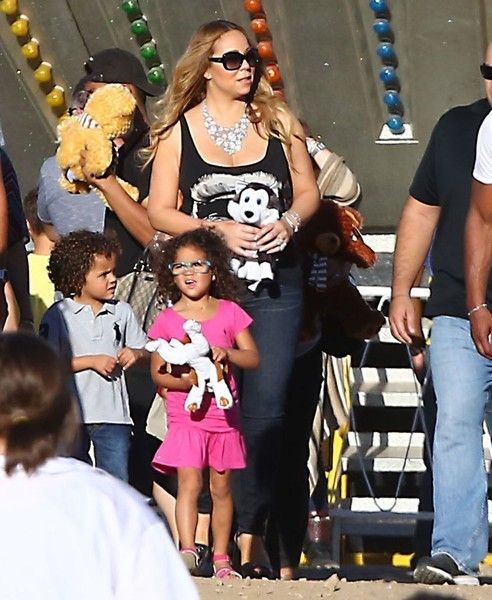 Mariah Carey took the twins on a trip to the Bronx Zoo and everybody looked like they had a blast: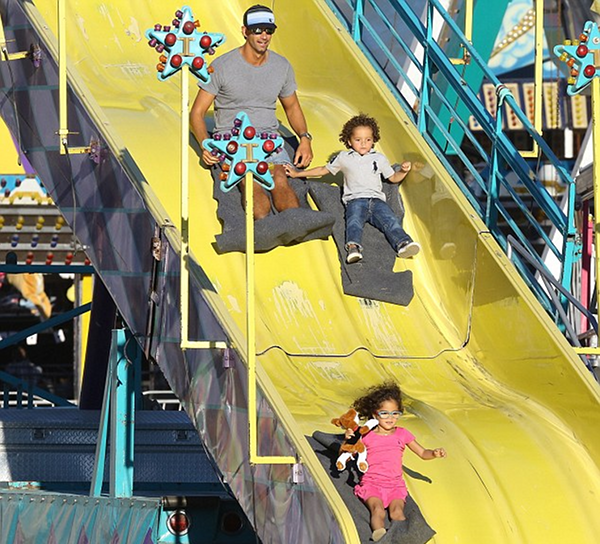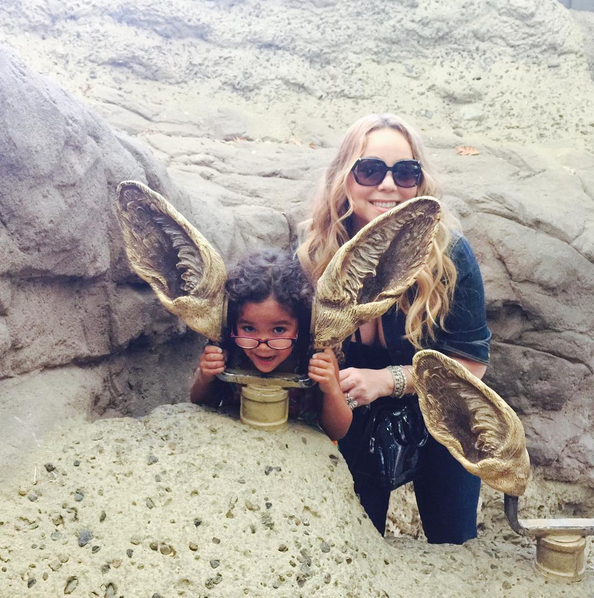 Slides, swings and animal ears galore for Roc & Roe.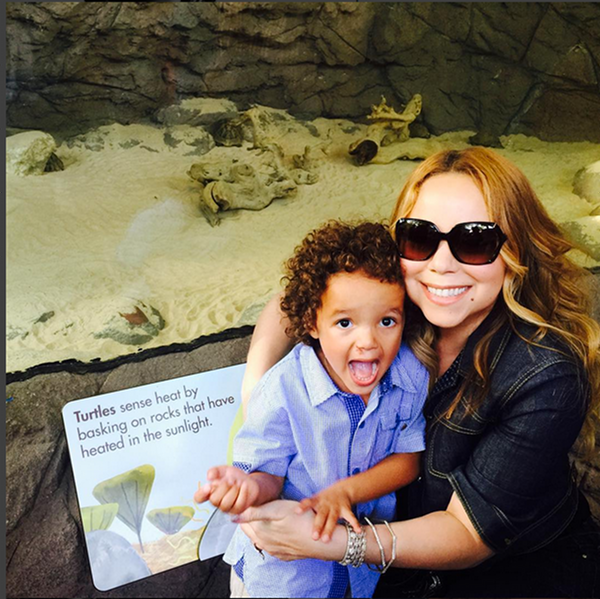 And y'all already know MiMi found some lambs.  How poetic.
EXTRAS:
1.  50 Cent Facing $200 Million Lawsuit For Allegedly Stealing The Concept Of 'Power' STORY
Photos: Splash/Tamera's IG