There was a lot popping off in Atlanta over Labor Day Weekend, including 2015 Pride activities and the final LudaDay Weekend activities.  See pics from pride and Luda's empowerment brunch inside....
CODE RED songstress Monica, an Atlanta native, was among the headliners at the 2015 "Pure Heat Atlanta Black Gay Pride" in Piedmont Park over the weekend.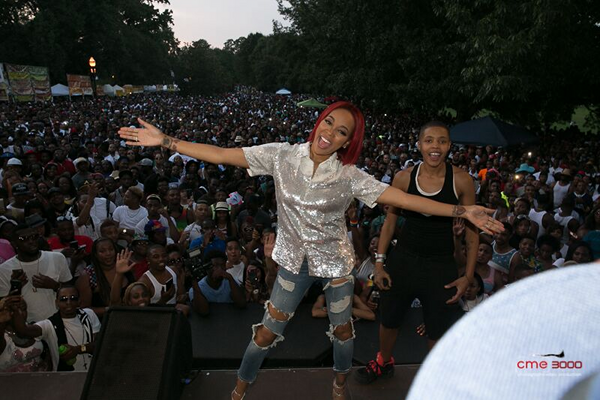 Monica was on hand to sing her classics, "Don't Take It Personal", "So Gone" and of course sell the new -ish too....CODE RED dropping on October 2nd!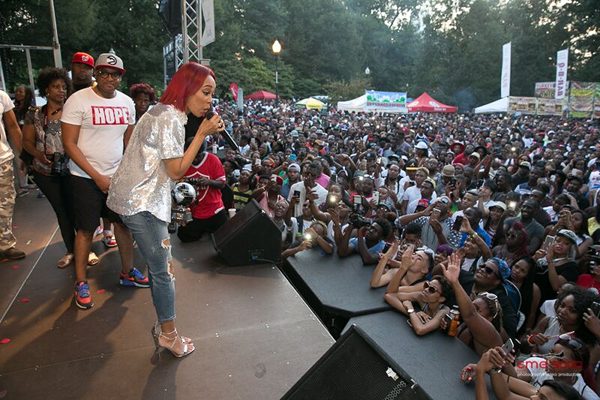 Monica is a hometown favorite and the thousands of people who showed up were all the way here for her.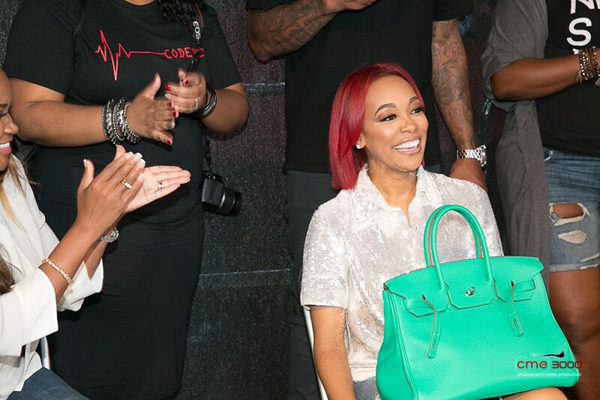 Looking good Mo!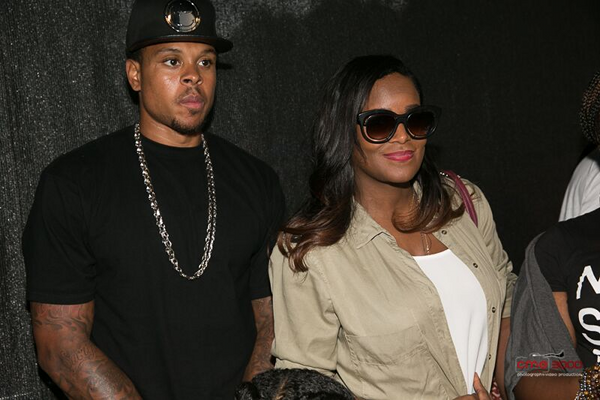 And look who spotted cheering on Monica from the sidelines.....her husband Shannon Brown and former reality star Tameka Raymond. 
Wait....there's more.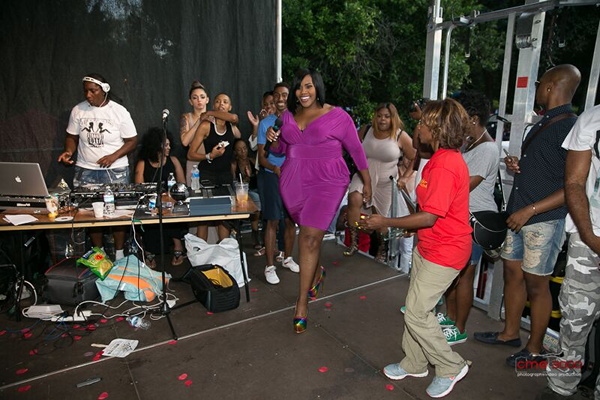 Ex "R&B Divas LA" star Kelly Price also performed at PRIDE.  Please get into the shoes....
From what we're told, Kelly is pretty iconic in the LGBT community as many "drag shows" are performed to Kelly's music.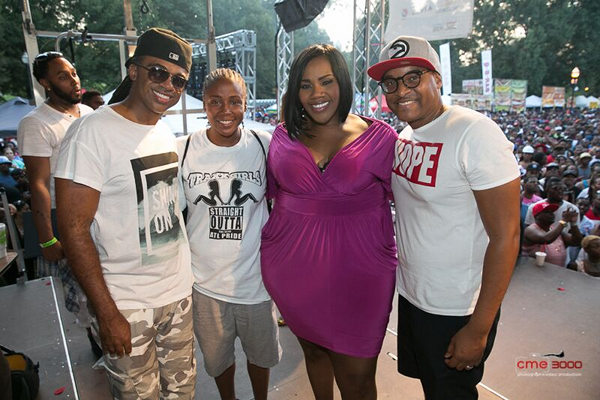 Kelly sang songs from her classic debut album (which included "Friend Of Mine") and her latest disc, Sing Pray Love Vol 1: Sing.
Both Monica and Kelly received humanitarian awards for their outstanding career achievements and support of the LGBT community. Monica snuck on stage to hug Kelly shortly after she was presented her award.
Also.....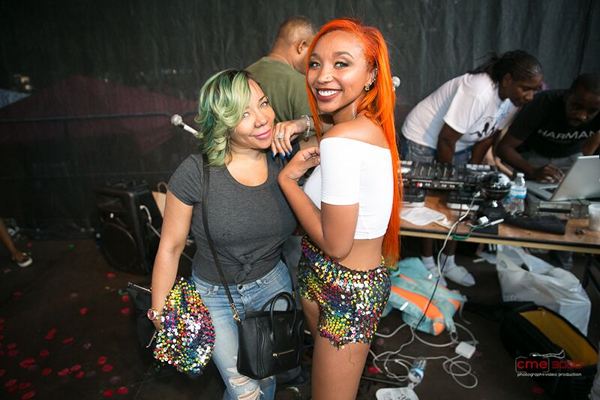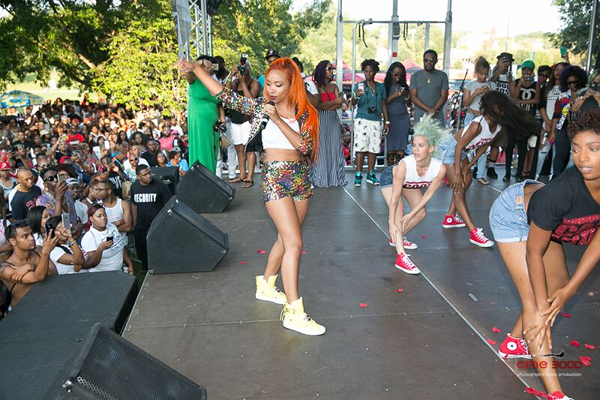 Tiny's daughter Zonnique hit the stage to debut her music, including a song called "Cool Kids."
Check out Monica and Tiny having fun....
On Saturday.....
Eudoxie Bridges, Ludacris' new wife, hosted a women's empowerment brunch at The Ludacris Foundation Women's Empowerment Brunch at the InterContinental Hotel in Buckhead.
Of course, it was all a part of LudaDay Weekend, which raises funds for the Ludacris Foundation.  There were several events over the weekend, including a celeb basketball game, several day parties and a bowling match.
Former reality star Laura Govan, who also played in the celeb basketball game, was among the posh crowd who enjoyed brunch.
Controversial "The View" hostess Raven Symone was on hand to lend her support.
Check out this group photo, courtesy of multi-media personality Kendra G.....
Photos via Paras Griffin/Kendra G/cme3000