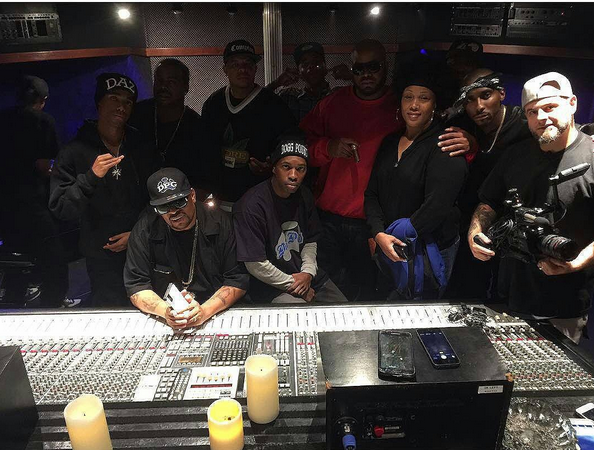 Rapper Daz Dillinger posed with the cast of his upcoming bio pic about Tha Dogg Pound and Death Row vet Lady of Rage stopped by too!  See pics of the cast inside....
A few weeks ago we told you about Daz Dillinger's aspirations about a "sequel" to box-office success Straight Outta Compton.  But....once we realized Ice Cube and Dr. Dre would not be producing the film, or lending out their likenesses to get potential backers, we weren't totally convinced Daz's dreams wouldn't come true.  But, it looks like he's got something cooking: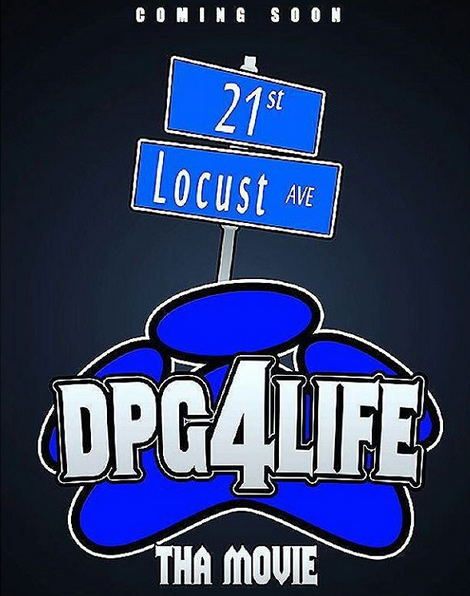 Somebody somewhere opened up a checkbook because Tha Dogg Pound bio pic is filming!  In the photo above Daz poses with the two actors he cast to portray himself and rapper Kurupt.  Now....if you think Daz is RUSHING this film because of the success of SOC, he posted an Instagram message for you.... 
Daz said, "FUC WHAT THEY TALKN BOUT TELL THAT TO THE ONES WHOS MAK'N A FILM WHO WASNT THERE I CALLEM BOOTLEGGERS I WAS THERE I knoo WHAT IT SAPOSE TO LOOK LIKE & SOUND LIKE REMEBER IM STILL ALIVE & IM THE MUSIC PRODUCER TO AMBITIONZ & MAD @CHA SO FUCC YA LOL".
This isn't technically a Straight Outta Compton sequel (the studio isn't supporting this film).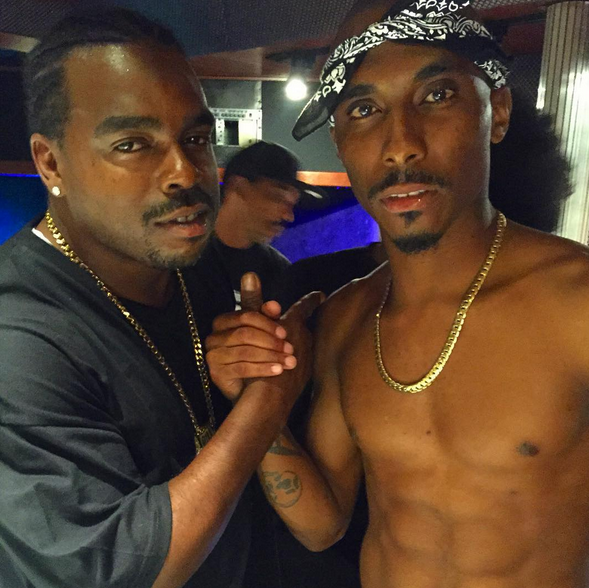 Actor DaDa has been cast to play Tupac.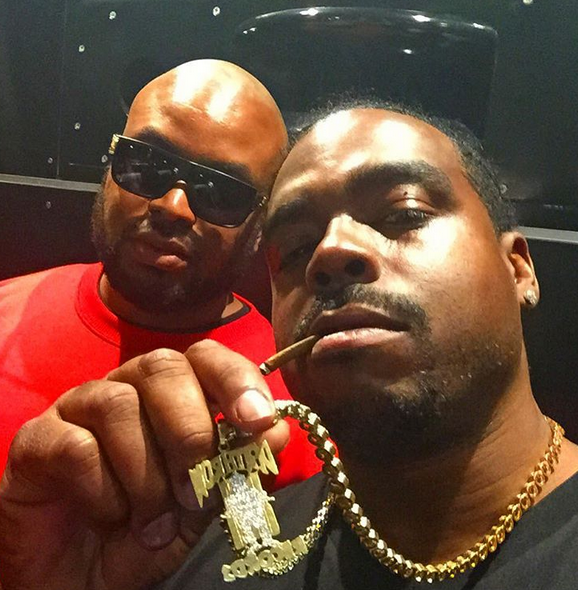 Reggie Noble is the man cast to play Suge Knight.
Curtis Young will be stepping into his father's shoes and starring as Dr. Dre while Melvin Jackson Jr. will play Kurupt and Azad Arnaud will play Daz.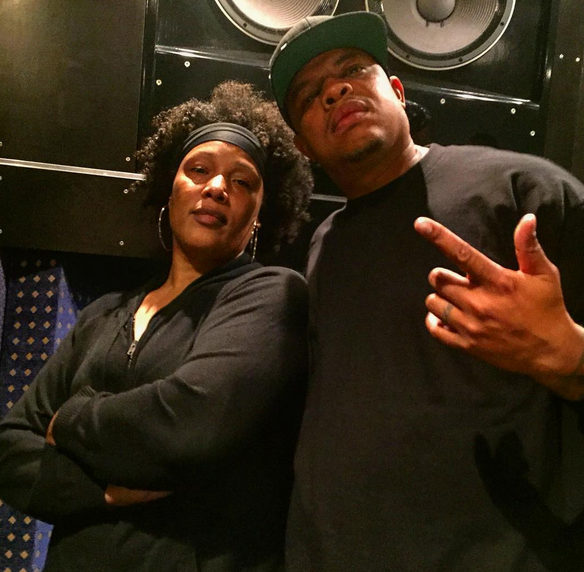 Lady of Rage (that's really her) stopped by the set and posed for a few pics.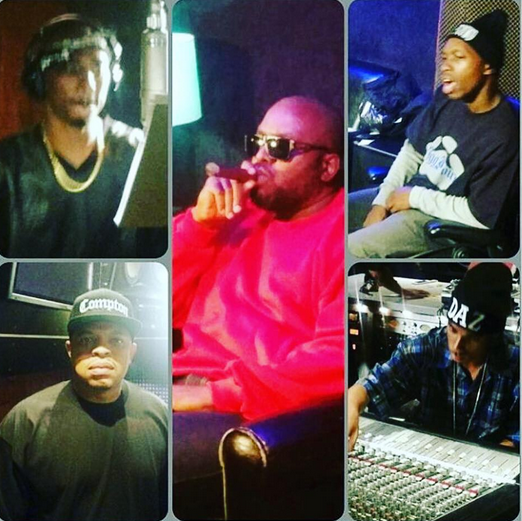 We guess this is the mixtape cover.....
Good luck filming.
Photos via Daz's Instagram