We're not sure why Beyoncé is hiding from the paparazzi these days, but it's becoming pretty damn funny.  Check out Queen Bey's facial expressions as gets caught by the flashing lights inside, plus a few of her fave moments she shared from this weekend's MIA performance...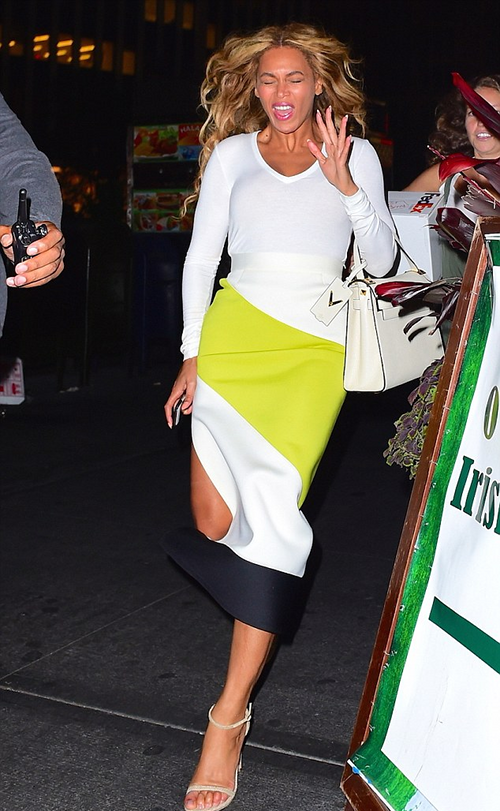 She's had a super busy Holiday weekend filled with celebrating her birthday, a bangin' performance at Made In America festival in Philly, hitting up her and Jay Z's good friend Steve Stoute's wedding, and ending it with a fun dinner in NYC.
Beyoncé was spotted tiptoeing out of a restaurant in her nude Givenchy Pure Line Ankle-Wrap Sandals caught totally off guard by the papas.  We're not sure why she wasn't expecting them seeing that they're ALWAYS around.  But it was a funny encounter nonetheless: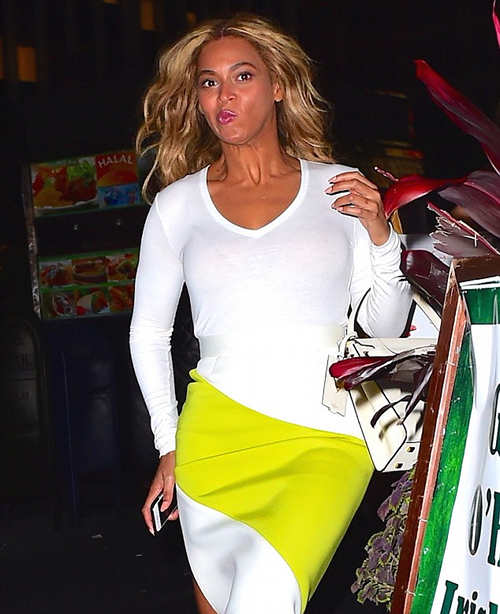 Is that an On The Run clutch her assistant is carrying?
Ha.
Also yesterday, after sharing how Blue Ivy joined her in rehearsals before Saturday's big performance, Bey shared her favorite performances from her show:
Werk! Photos/Videos: Splash/Beyonces IG