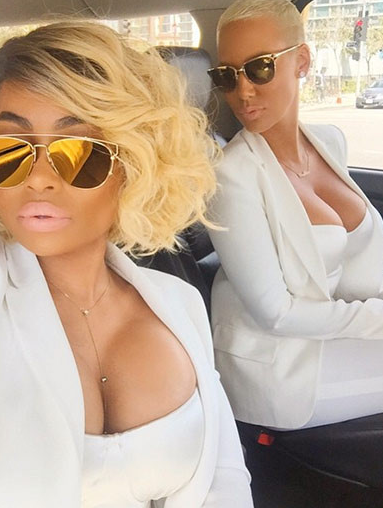 Amber Rose and Blac Chyna are heading to MTV with a new reality . Find out what the show is about inside....
Back in da day, Amber Rose (shown above in her most recent Instagram selfie/blond wig) and Blac Chyna were only famous for being ex-strippers who came off the pole with the help off their rapper/baby daddys....but MTV is going to change that.  
While we're all guilty of following Amber and Blac Chyna's shenanigans via social media, we don't really know the story of their hustle and how they make money outside of alimony and child support....but they do!
MTV has recently signed on to produce a reality show about the twosome that will take an in-depth look into their lives.  We will see them juggling high profile boyfriends, childcare, custody exchanges, club appearances and the numerous gigs they book along they way.
Before you go getting all cynical, don't forget that when America first meet the Kardashian Klan all they had to their credit was a sextape and boutique no one ever shopped at.  So....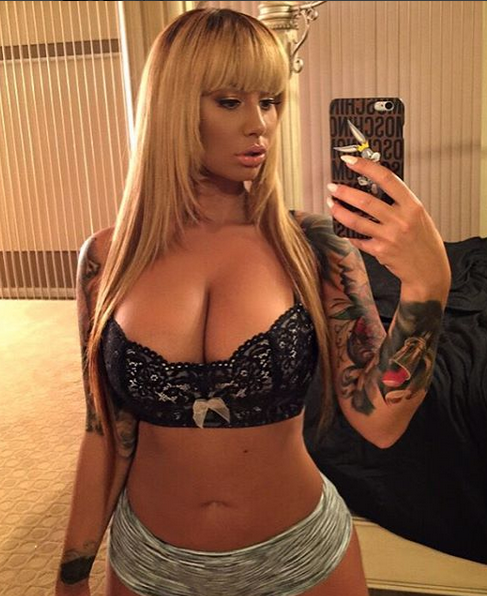 And we will also see Amber -- pictured above in her new wig pic today -- promote her book"How To Be A Bad Bitch" and her "Slut Walk" which is set for October 3rd in LA's Pershing Square.  The budding actress is proving she really does have a life outside of being a baby mama....
Check out the big reveal from TMZ....
Photos via Amber Rose Instagram