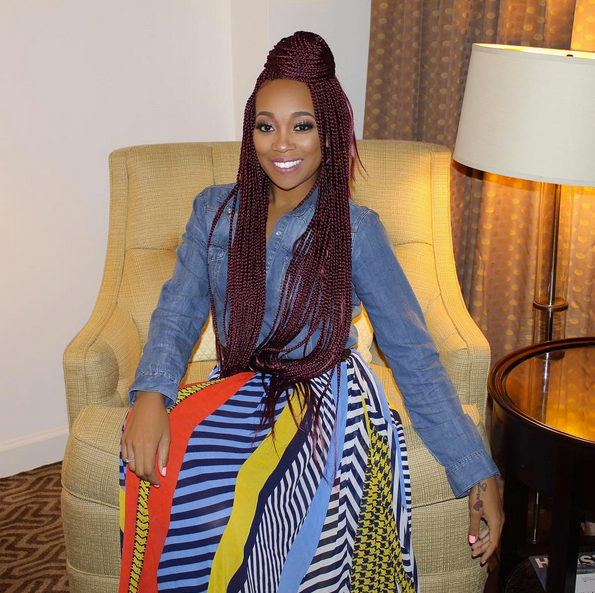 Monica is dishing deets on her failed friendship with Ciara. Find out what caused the two to cut ties and find out Michel'le's reaction to Dr. Dre's recent apology inside….
Once upon a time R&B singers Monica and Ciara were real close friends. But along the way, the ladies grew apart, sparking all types of rumors about what happened to their friendship of almost two decades.
During a radio interview on Atlanta's STREETZ 94.5, the R&B songstress (who's gearing up to release her new album CodeRed) is setting the record straight. She began by saying:
"We were very close. My brother and her were childhood friends and I just looked at her like a sister. I don't know how all these different stories got misconstrued and put out. I've read all kind of stuff that is absolutely not true!
Did Monica and Ciara fall out because Monica didn't tell CiCi that Future was cheating? NO! Did they stop talking because Monica is friends with one of Future's baby mamas? Nope, that's not true either. Turns out, the two had a disagreement and never got it back right. It had NOTHING to do Future.
She then explained,
"She and I did have a disagreement. We both had issues with each other. When you've been friends for a long time, almost two decades, and you let things fester and you don't talk about them, it can cause a breakdown that other people might not understand.
But it's all love! She said,
"I love her. I'm not going to build somebody up to break them down no matter what is taking place. And if ever I did anything to hurt her, it wasn't intentional because my love is from a sincere place.
Nice. She then revealed those rumors about her and Ciara not being friends because she friends with one of Future's baby mothers is NOT true. In fact, the baby mother she's friends with is a friend of CiCi's as well.
Well there you have it. Monica also chops it up about her upcoming album CodeRed, living life day to day to stay happy, motherhood and more.
Peep her interview below (she starts talking about Ciara at the 14:40 mark):
Speaking of CiCi.....
We're thrilled to have Grammy-Award winning performer @Ciara singing prior to the #usopen women's final on Sept. 12! pic.twitter.com/3HFG4j7fnZ

— US Open Tennis (@usopen) August 21, 2015
The "Body Party" singer will be hitting the stage to perform at the U.S. Open's women's final on September 12th. Congrats!
In other news....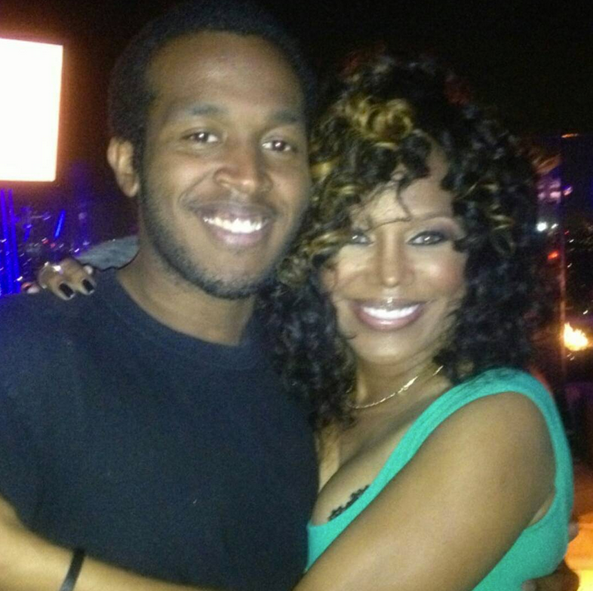 Dr. Dre (below with his son Marcel) may have offered up an apology to "all of the women [he's] hurt in the past," but one of them is not here for it.
The Hip Hop mogul's ex-girlfriend and mother of his child Michel'le is responding to his apology. And in so many words, she feels it's a PR stunt! Hmph.
She spilled the deets to FACT Mag saying,
"I don't really think it's a sincere apology. I didn't ask for a public apology and I think if he is going to apologize he should do it individually. To just group us like we are nothing and nobody – I just don't think it's sincere, treat us like we have names. He's selling a movie. I just think it's good PR at the moment."
The R&B songstress went on to talk how at the time of the abuse, she thought it was normal.
"I thought he cared about me. I didn't know any better. I just really thought that was what men do, I thought it was a form of love," she added. "When I was a little kid we got whipped. It was nothing new to me, I was used to it. I was co-dependent on him – he was my world. So you don't just pack up and go."
Do you agree? Do you think Dr. Dre's apology was insincere?
 
Photo: Monica's IG/Michel'le's IG