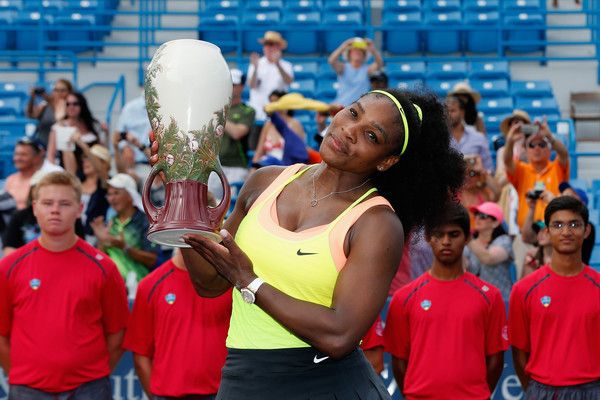 We showed you pics of Drake and Serena Williams all cuddled up after her tennis tournament at the W&S Open in Cincinnati yesterday. Now, we have video footage of the twosome all googly-eyed on the sidelines. Peep the clip and get the deets on her fifth WTA title inside…
It appears Drake and Serena Williams was smitten with one another all day yesterday. Before they got all close-and-personal during dinner, Serena hit the tennis court at the W&S Open in Cincinnati, while Drizzy looked on from the stands.
As the tennis champ sat on the sidelines, the 6ix God wasn't far behind. And one sneaky onlooker caught a special moment between the twosome:
 
Look at that smile!
While in the stands, the Young Money rapper was captured in another clip holding nothing back while cheering on his new boo:
That's right Drizzy. Stan for your woman!
Here are a few pics of the "Energy" rapper below: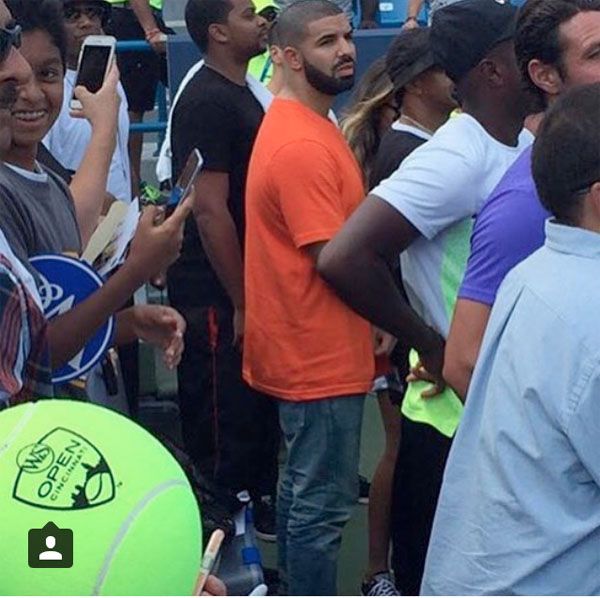 Meanwhile...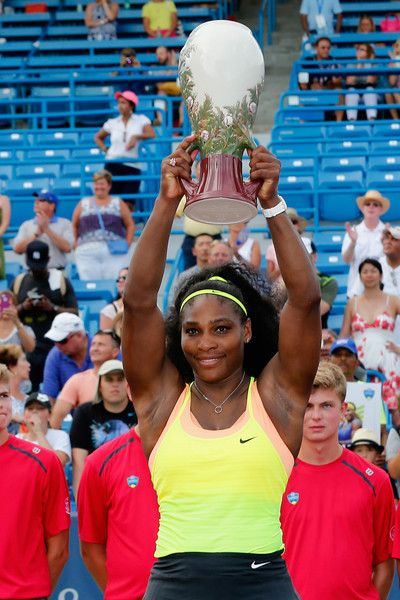 Between flirting with her new rumored boo on the sidelines, Serena dominated the tennis court to cop yet ANOTHER title. She clearly has mastered the art of multi-tasking.
The 33-year-old tennis star brought her FIFTH WTA title of the year, beating out Romanian player Simona Halep at the Western & Southern Open yesterday.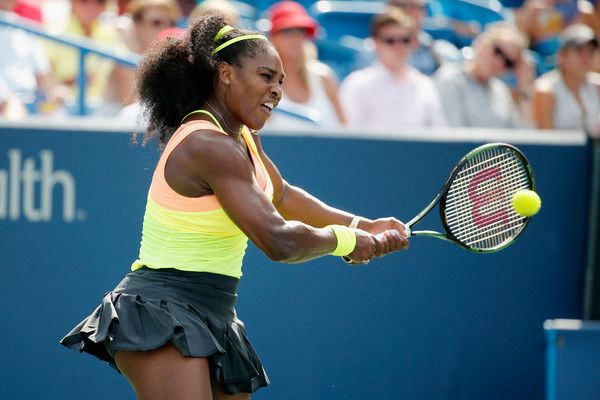 In total, Serena has 69 WTA titles under belt. Work!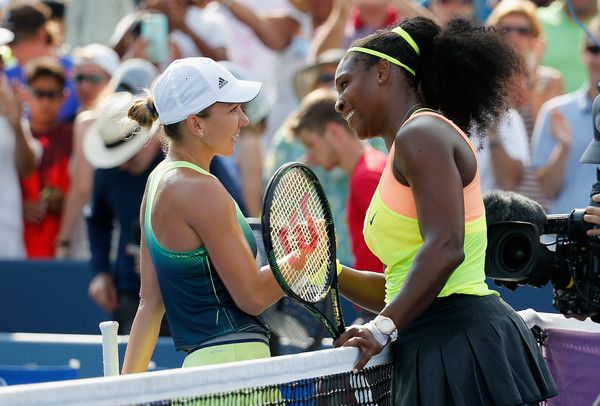 After taking down her opponent, Serena gave her winning speech, in which she said,
"Thank you Simona for playing such a good match today, and always being such an incredible opponent and incredible sportswoman. I'm always honored to play against you and always have such a wonderful match whenever we play."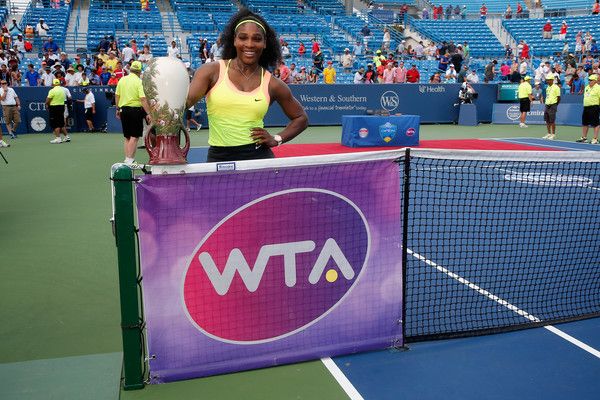 She added,
"I've also got to say, I don't get support everywhere I play, but I get so much support here in Cincinnati that it makes me want to come back forever and ever, so thank you to all the fans today!"
 
Next up for Serena? She will hit the tennis court at the U.S. Open kicking off August 31st in NYC.
Photos: Getty/@champaaagnepapi/@needsomedrake