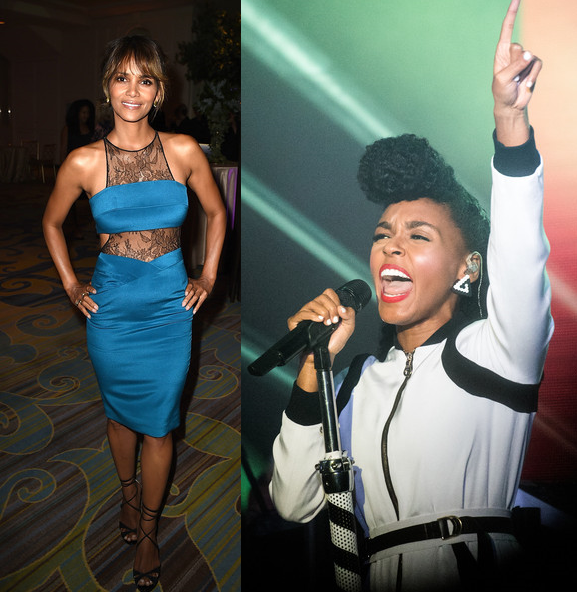 Two of our favorite YBF ladies, Halle Berry and Janelle Monae, were on the scene last night promoting their latest projects.  Come inside and get the deets on Halle's latest role and Janelle's new Wondaland EP.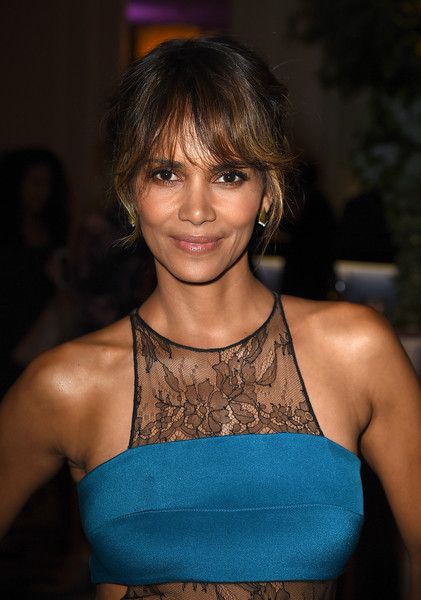 Halle Berry (who celebrates her 49th birthday today) attended the Hollywood Foreign Press Association's annual Grants Banquet at the Beverly Wilshire Four Seasons Hotel last night. She turned heads as she walked through the lobby in a lace accented Noam Hanoch teal dress.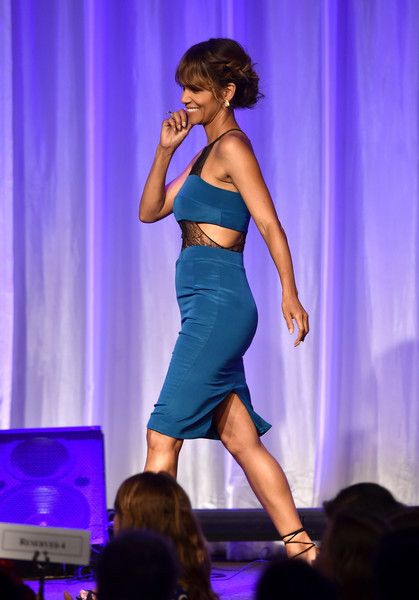 Halle was one of the evening's presenter (alongside Lady Gaga and Jake Gyllenhaal) as they helped pass out more than $2 million in grants to nonprofit arts organizations.
In between speeches, we spotted Halle posing with famed actor Benicio Del Toro.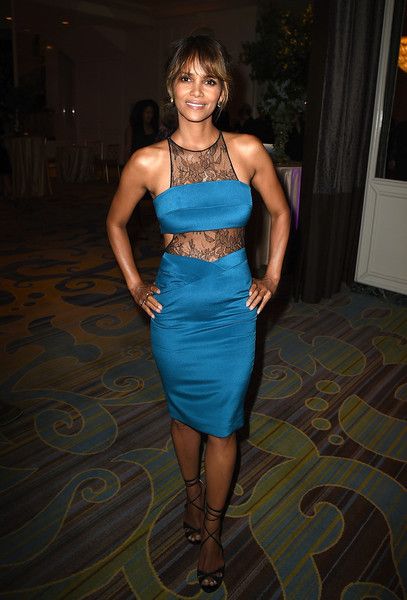 In addition to starring on "Extant" (airing on CBS), Halle recently wrapped filming the thriller "Kidnap," which has been earmarked with a 2016 release date.
By the way, you'll notice that Halle is not wearing her wedding ring.  But never fear.....it's being reported by TMZ that things are well between she and Olivier Martinez.  She "reportedly" lost the wedding band in Mexico at the Acapulco International Film Festival in January 2014 and "replacing" it hasn't been high on her priority list.  BUT.... she still regularly wears her gold wedding band.
In New York City....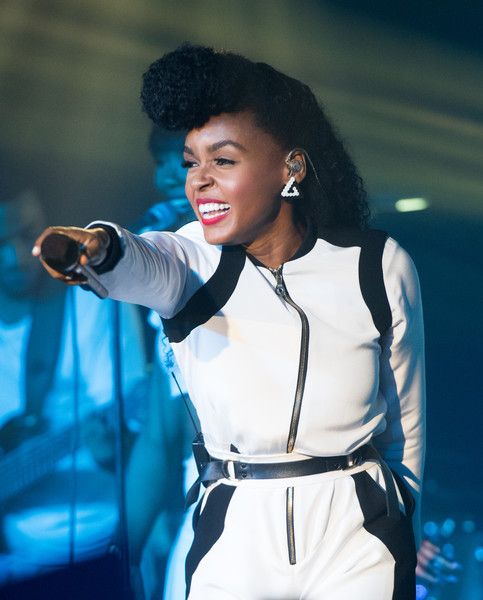 Janelle Monae and The EEPHUS Tour played New York City before a standing room only audience of fans, VIPS, and tastemakers.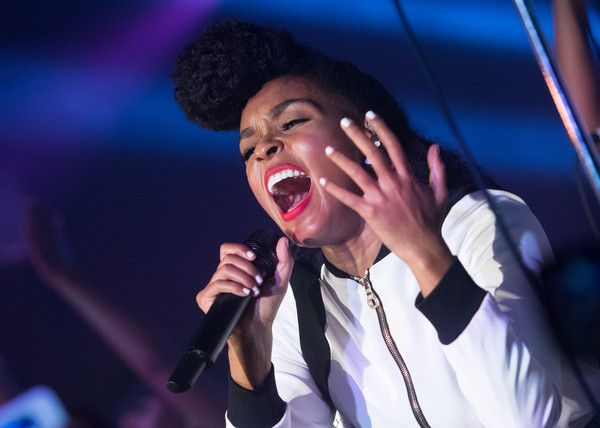 The EEPHUS Tour, a serious of eight secret shows, is comprised of Janelle and the artists on her Wondaland Records label, including Jidenna, Roman GianArthur, Deep Cotton and St. Beauty.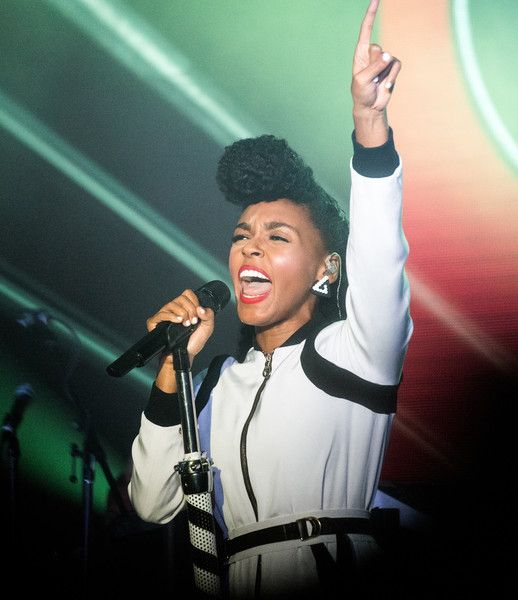 Following the NY stop, the collective is headed to Washington, D.C. (Aug 15 ) Chicago, IL (Aug 17) Los Angeles, CA (Aug 21) San Francisco, CA (Aug 23) Portland, OR (Aug 24) Atlanta, GA (Aug 31)
The performace also doubled as an album release party as their first official Wondaland Records compilation EP, Wondaland Presents THE EEPHUS, became available today.
 
In case you missed it.....
Janelle and the Wondaland crew appeared on TODAY this morning to talk about their new EP and tour.  In between performances, Janelle comments on her eclectic style saying, "I love evolving...I'm not just one thing and I will never be one thing to any one person. It's all about being complete and whole. Partying and pondering."
BONUS:
Janelle Monae and Wondaland just released a new song protesting police brutality.
It's called "Hell You Talmbout" and it's a revamped version of a track from her 2013 album The Electic Lady. The update features the Wondaland collective (Deep Cotton, St. Beauty, Jidenna, Roman GianArthur, George 2.0) who call out the names of African American men and women who have been victims of violence. Among those mentioned in the song are Walter Scott, Freddie Gray, Sandra Bland, Kimani Gray, Michael Brown, and Miriam Carey.
Photos via Getty/Janelle's Instagram