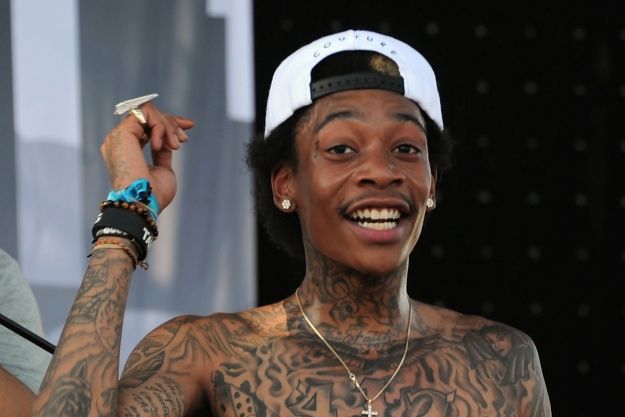 This past weekend, while scheduled to perform at Vanderbilt University in Nashville, TN, Wiz Khalifa had the cops called on him while having a smoke out at the Holiday Inn.
Drama inside...
The pro-weed rapper was the headliner for Saturday's Rites To Spring concert weekend at Vanderbilt University. 
While some reports say the incident occurred today, it actually happened over the weekend, even though the Nashville local news is just releasing the report today.
Wiz was not arrested, but was cited for his weed possession after someone called the cops to report a "strong weed odor" coming from one of the rooms.  Wiz reportedly tossed the stash right before the cops made their way into the room, but he was caught and given a citation.
Wiz still made his scheduled performance at Vanderbilt on Saturday and also jetted to Indio, CA to attend Coachella the following day, and then rolled into NYC earlier this week where he currently is today.