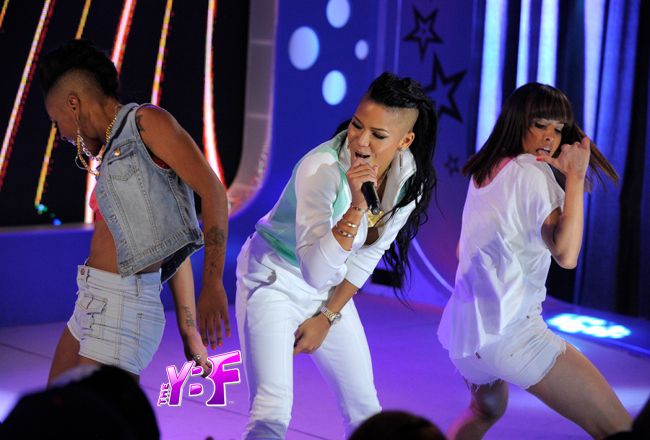 She's had 6 years to practice.  And she hasn't performed on tv since her utter failure of a performance back in 2006 on BET's "106 & Park."  Check out Cassie Ventura's do-over on tonight's episode inside...
Hitting the stage with her signature long hair and shaven sides with a group of energetic dancers, 25-year-old Cassie seemed to improve from her first go-round, relatively speaking.  With a more confident demeanor and voice, Bad Boy's pretty First Lady performed her new single "King of Hearts" in a taped performance for her Cassie Army in the "106 & Park" audience: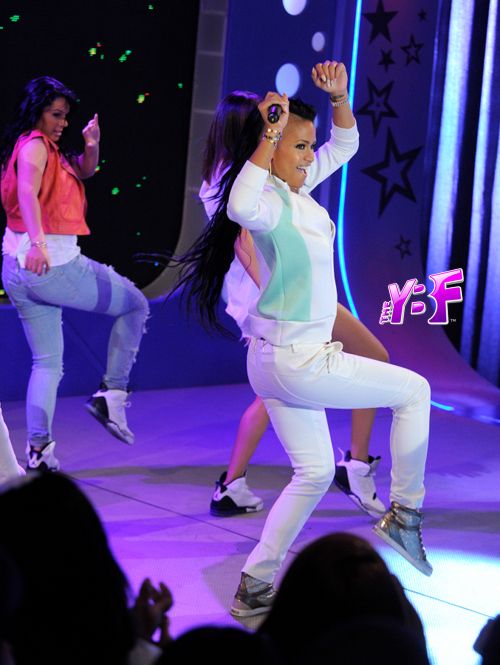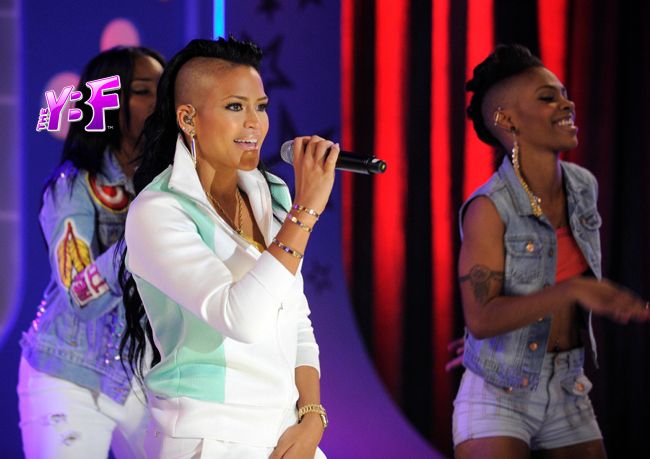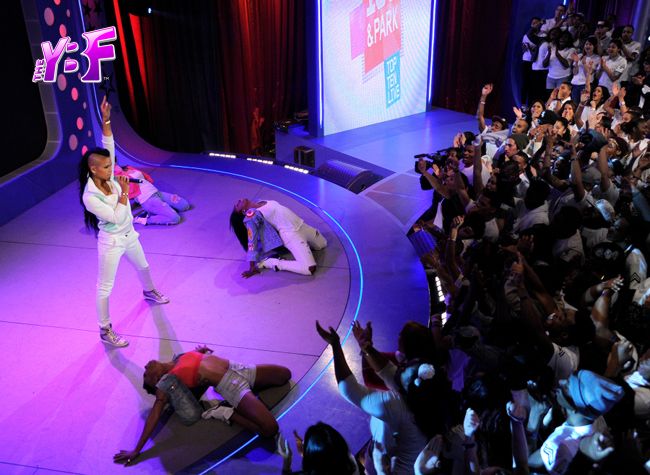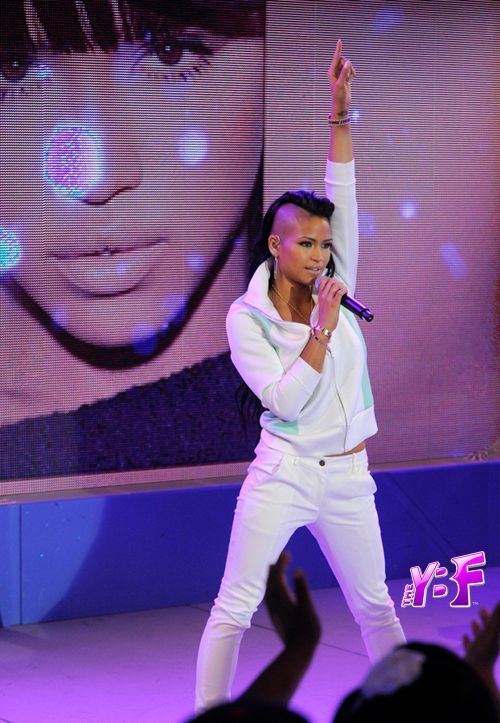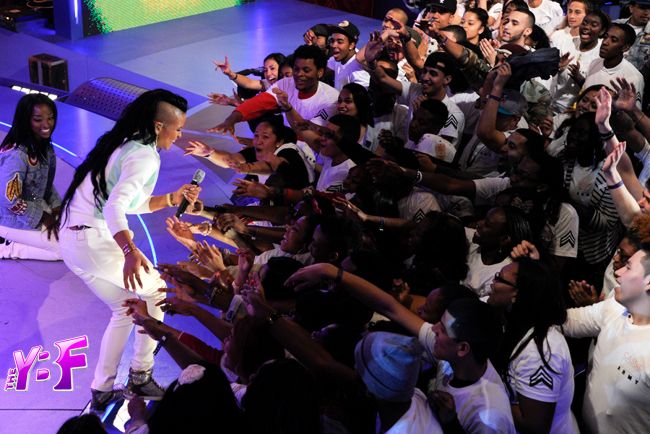 It wasn't the most vocally strong performance but was pretty good for her.  And the whimsical electro-dance style of the song doesn't necessarily need powerful vocals.  She seems to have been practicing those dance skills as well.  Wonder if her boo/boss/former backup dancer Diddy led her in a few rehearsals...
Cassie seemed ecstatic to be on stage and told her fans during her interview with host Rocsi, "My fans that are here--they know the vibe and the sound and they really inspired me too. I just want to take a second to thank you guys so much. You have supported me non stop, through and through. And I'm so lucky."
She will perform a 20 minute set and the "King of Hearts" in Spain this summer.  She will be one of the performers during a concert that will see 60,000 people. 
 
Check out her full interview below:
We'll update with the video of her performance as soon as it becomes available.
Photog: John Richard Courtesy of BET Networks