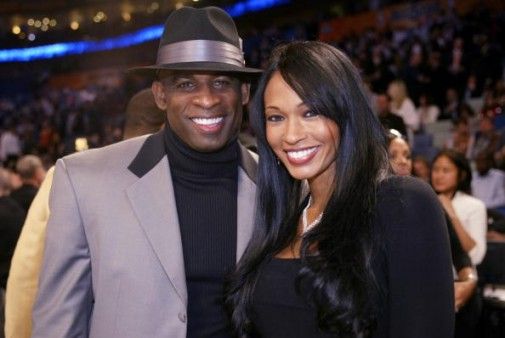 Sh*t just got more real at the Sanders house.  Pilar was ARRESTED late Monday night after she tried to ambush her estranged husband, Deion Sanders!  All while her 2 sons watched.
Deets inside...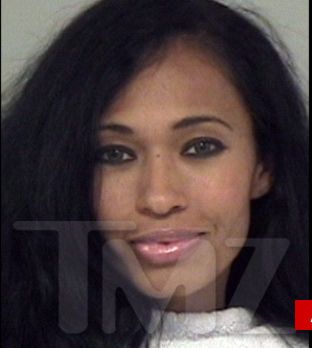 As reported earlier, Pilar and her friend allegedly "jumped" her estranged husband, who she is still living with, in the bedroom of their Dallas, TX home Monday afternoon.  Deion had just returned home from a trip to NY--down a very public red carpet--with his seemingly new boo, Tracey Edmonds.  Despite the fact Deion & Tracey denied they were a couple after Pilar accused them of cheating.
After Deion and his and Pilar's two sons (who witnessed the reported attack) filled out police reports, Pilar was arrested and booked at the Colin County Jail for "assault domestic violence."  According to reports:
Deion told TMZ Pilar had been taken to the hospital immediately after the incident -- claiming she needed medical treatment -- but she is now in police custody.

Deion claims he didn't harm Pilar, and only "defended" himself until he was able to call police.
I spy a swollen lip in that above mug shot.  Bet she went out swingin' though....
Feels like the foolishness has only just begun.