Flaunting her engagement ring from fiance Wiz Khalifa, Amber Rose and her boo shared pics from their Coachella love fest this weekend.
Pics of the twosome inside...
Rapper Wiz, who hit the stage the first weekend with his mentor Snoop, returned to the Coachella Music Festival this weekend to take in some concerts with his boo Amber.  He tweeted these pics saying things like "My Heart" & "Badass."  How sweet.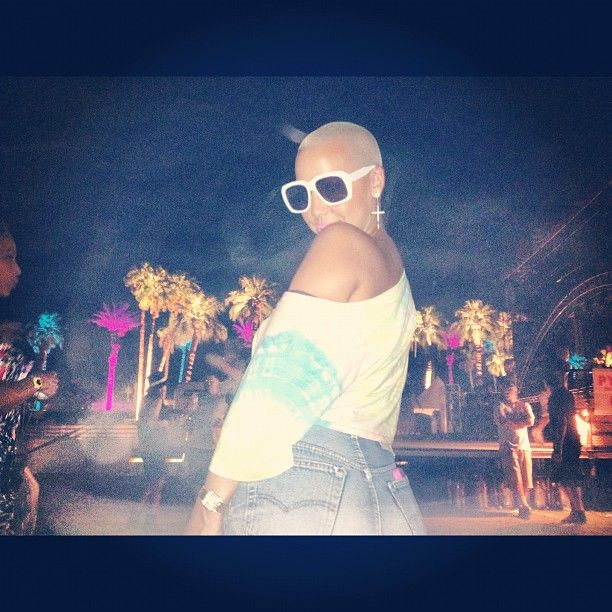 He also snapped a pic with Florence of Florence & The Machine.
And Amber's mom, Ms. Dottie, got in on the love action too, snapping a pic with Katy Perry: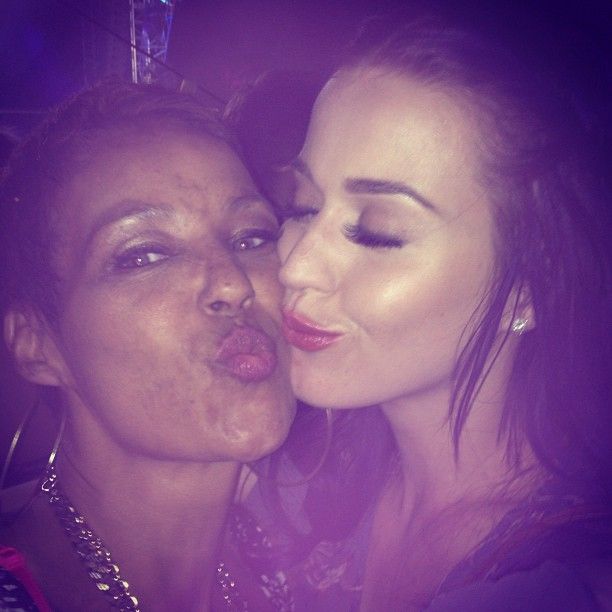 And her future son-in-law.  Cute.
Pics: Amber & Wiz's Twitters
Extras:
1. Good news for Guiliana & Bill Rancic--They are FINALLY expecting.  Congrats! (If anybody watches their reality show like I do you'll know why this is such a big feat.)  STORY