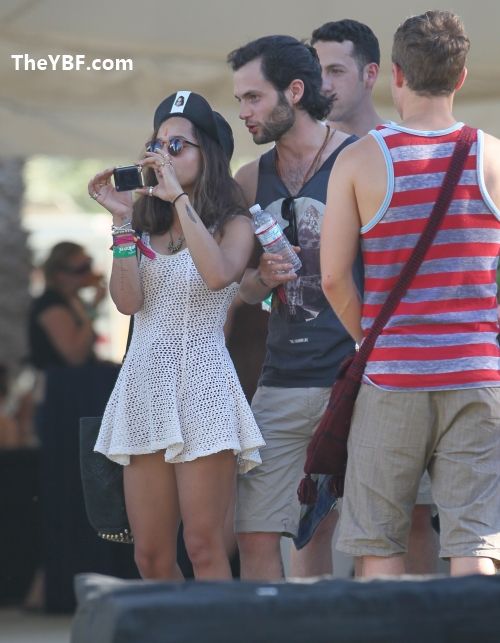 As Coachella Music Festival wraps up today, celebs headed out to Indio, CA for the last weekend of music, fun & sun.  Check out Zoe Kravitz & her boo Penn Badgley, Angela Simmons, Frank Ocean & more...
Actress Zoe K. and her new boo "Gossip Girl" actor Penn Badgley hit the Coachella Valley grounds to catch some bands this weekend: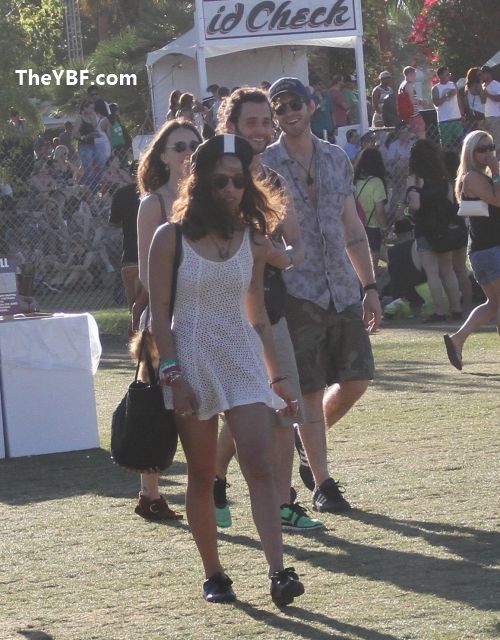 Cute little white dress for Zoe.
And Angela Simmons was spotted in the mix rocking 70's inspired extra long tresses and her cute hat and short shorts: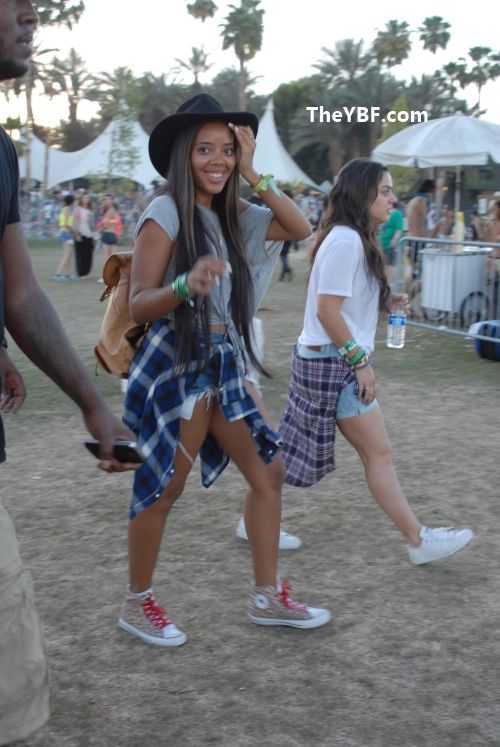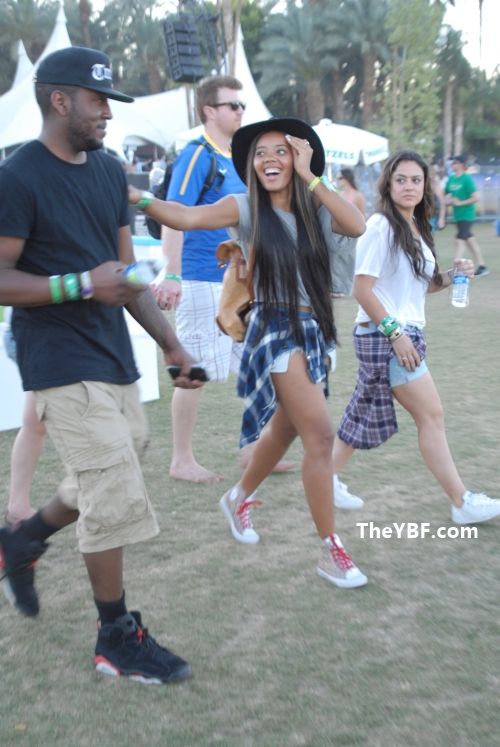 Looks like she had lots of fun with friends.
And Evan Ross brought his girlfriend along to the fest multiple days throughout the fest: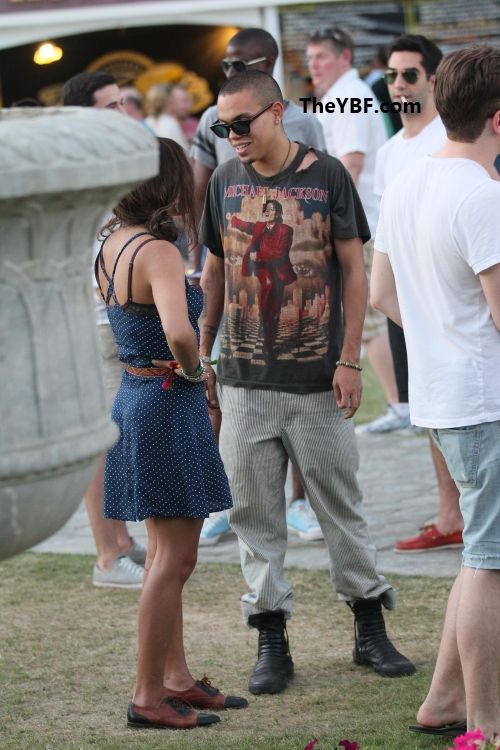 Y'all know the irony of that Michael Jackson shirt he's rocking is making me snicker....
Meanwhile...
Frank Ocean returned to the Coachella stage this weekend.  Here's his performance of "American Wedding" where he had a new band backing him--including Incubus guitarist Mike Einziger.
The song is a cover of The Eagles' 1977 iconic song "Hotel California."  So he switched up the melody a bit as the band has threatened legal action over Frank performing the song.
And A$AP Rocky fans can check out the newbie rapper hitting the Coachella stage to perform his new trck "Goldie" and bringing out Master P, Romeo and the No Limit fam who threw it back to the "Make Em Say Uhhhh" days: