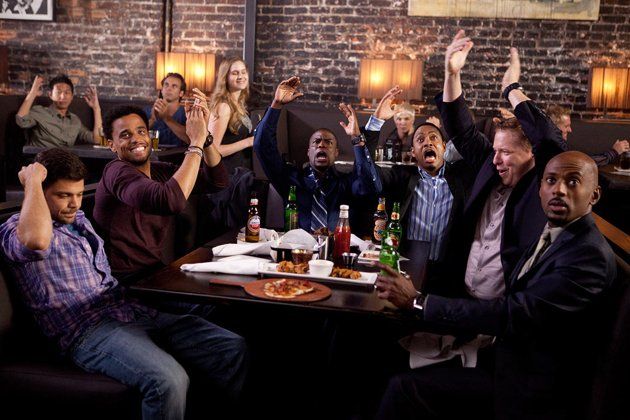 Think Like a Man, which stars fab folks like Kevin Hart, Gabrielle Union, Taraji Henson, Meagan Good and Michael Ealy is expected to rake in at least $20M this weekend.  Get the deets inside as well as relationship advice from LaLa on keeping the romance alive and co-parenting.
Good news for the Think Like a Man cast.  After an ish load of promotion, the film is expected to have a big weekend at the box office.  According to Hollywood Reporter, the movie raked in $500,000 in Thursday's midnight runs and was said to be surging today (Friday).  All in all, experts predict the movie will win the box office with a $20 milion take over The Lucky One.
Folks will likely use the movie as a teaching tool for their own relationships.  One of the films stars, LaLa Anthony, sure did.  She said she got great advice while filming.
"You have to find what works in your relationship because not everything works for everybody. Every relationship is different," she tells TheYBF.com.  "As women we know, 'this is not going to work with my man'."  
She also revealed that it's important to keep the romance alive.  For her and hubby Carmelo Anthony, she said a "date night" is a good way to stay connected. She revealed to us: 
"We have our date nights at least once a week. It could be going somewhere or just sitting a home and watching a movie together. The thing about me and Melo is we love being around each other.  We don't smother one another and we give each other plenty of space."
And what La has to say about couples with kids going through relationship changes:
"It (having a child) brings you closer together through parenting.  You have to agree on how you are brining up this child and understand that everything you do is going to reflect on the child. You have to be conscious of the lessons you are teaching them and getting on the same page with your partner is a part of that process." 
Sweet.
The Randomness:
1.  Beverly Johnson's daughter Anansa Sims is expecting second child.  Story.