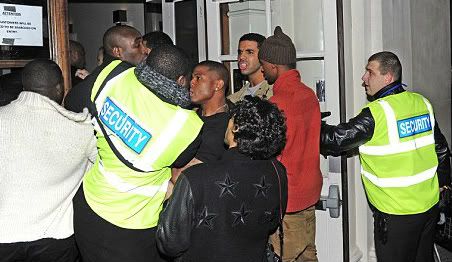 Drake and his entourage went partying in London last night but got off to a very rocky start.  Get the deets on the "bouncer beef" inside.....
Last night, Drake and his crew went to party at the Funky Buddha Club in Mayfair and a little tiff broke out with his crew.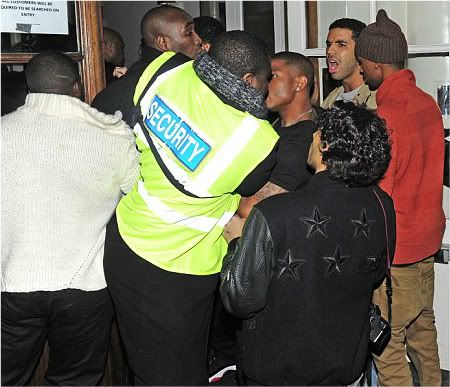 His people were seen arguing with bouncers (you can see Drake trying to calm them down--we think).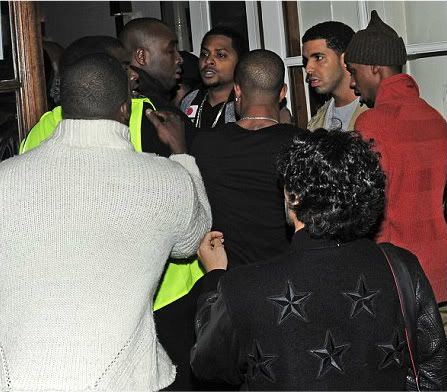 The "fight" was eventually soothed over and the crew all went inside and partied.
Now y'all know damn well Drake wasn't about to throw nan a blow.  Dude is just focused on keeping the party goin' and sweet talkin' these chicks...
Pics: Xsposure Photos