Gorgeous actress Reagan Gomez recently upped her sexy factor or the latest issue of "EDGE" magazine.  See photos of her on the set and see behind the scenes footage of Queen Latifah talking about her Steel Magnolias remake.
31-year old mom of 2, Reagan Gomez will appear in the latest issue of "EDGE" magazine.  Her hubby of 13-years, DeWayne Turrentine, was on the set and snapped the pics himself.  So the YBF chick shared the flicks with her fans on Twitter: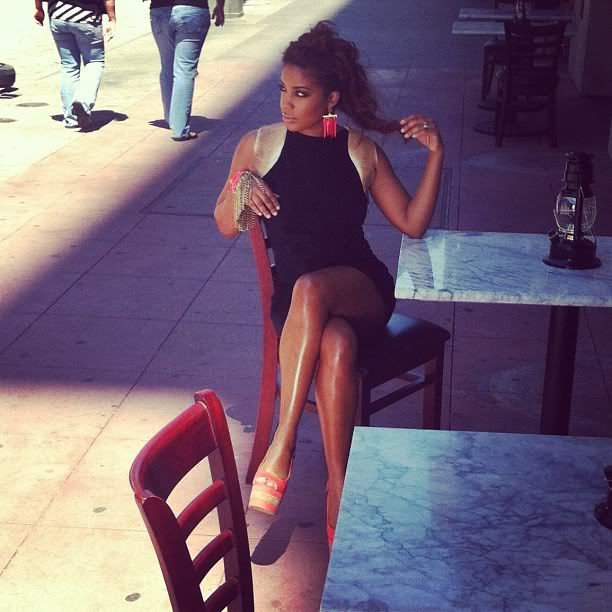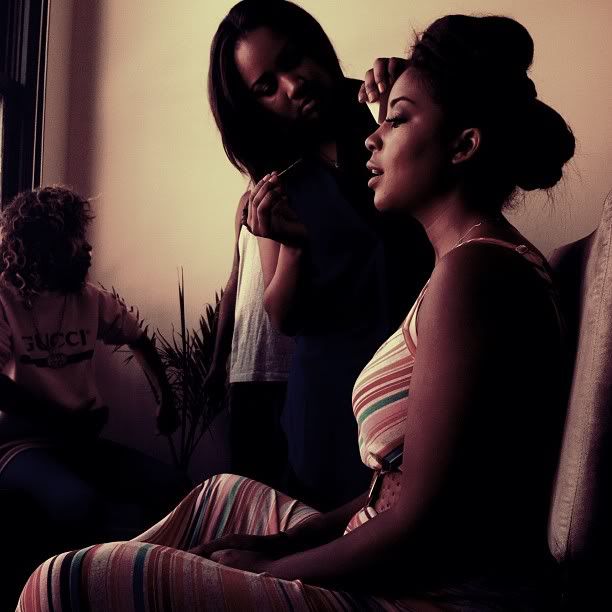 Reagan is starring in Datari Turner's current independent film release, Dysfunctional Friends, where she plays one of 10 characters forced to live in a mansion for a week in order to inherit a small fortune.
The cast includes Stacey Dash, Reagan Gomez, Jason Weaver, Persia White, Tatyana Ali, Hosea Chanchez, Terrell Owens, Stacy Keibler and Christian Keyes.  The film is available on DVD.
And in other movies......
Queen Latifah gave a behind the scenes look into her LIFETIME movie remake of Steel Magnolias.  The film stars Queen Latifah (she's also executive producer) as M'Lynn, Alfre Woodard as Ouiser, Phylicia Rashad as Clairee, Jill Scott as Truvy, Adepero Oduye as Annelle and Rashad's daughter, Condola Rashad as Shelby.
They could have written a NEW concept....but oh well. One of my fave movie of all time...