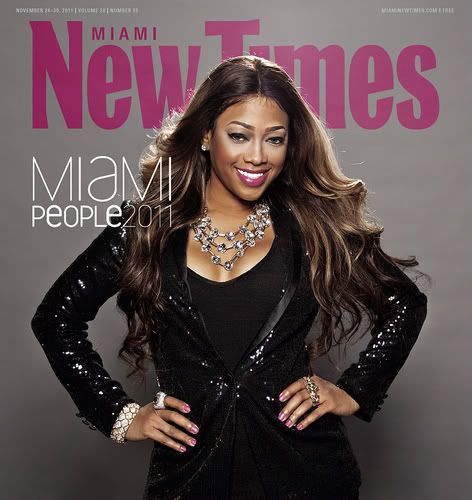 It's no secret we're Trina fans around these parts.  And she's looking fab on the new cover of Miami New Times magazine as part of their 30 MIAMI PEOPLE feature.
Check out her pics, plus what she had to say about breaking up the rap boys club, inside...
The curvy rapper hit the seen 12 years ago with her raunchy "Nan" track with her homie Trick Daddy.  And now at 32, Trina's still raunchy...but some type of way we're not even offended by it.  The "Red Bottom" rapper still has the strip club sound and raunchy lyrics, but we're loving her grown woman, anti-beef, sweet girl demeanor.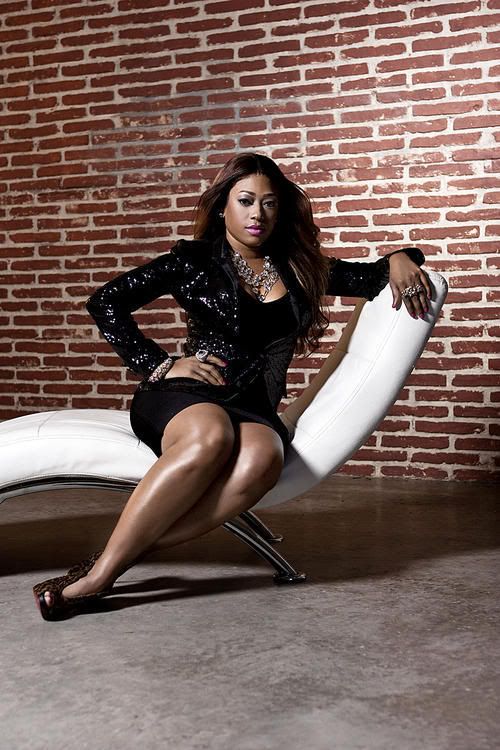 She donned a black sequined blazer over a black dress and her leopard Louboutin booties for her cover shoot.  So what's the baddest chick doing these days?  Running her own Pink Diamond Couture clothing line, managing the Diamond Doll Foundation (a mentoring program for teen girls), and prepping her sixth studio album.
On coming in and busting up the male dominated rap game in 1998

"Of course, rap was still a male-dominated game.  And I came into it around a bunch of guys like Trick Daddy and Rick Ross, who were just real strong dudes.  But coming up among men, you get that hardheadedness, that toughness about you. So I got the best of both worlds, because I had the guys there to give me the tough part, and then it was up to me to just keep my sexy going.  It kinda balanced out!

I wouldn't say I was considered an equal.  I was just a new chick who was fierce, bitchy, raw, sexy. And there was a lane for it.

I've worked with some of the greatest guys in the game, and they've always treated me with the same amount of respect, as if they were just working with another dude."

 

On her evolution in the rap game

"I was just growing.  Whether it was love, unhappy moments, fun, partying, hanging out with friends, traveling outside the country, all of my experiences were a part of my albums. Every time I did a record, I took it all into the studio."

 

On the female rap newcomers

"Now there are so many new, talented females coming up in the game.  And the ladies will have a lot to say in hip-hop. It's gonna be huge. Watch out."
Check out the full interview over at Miami New Times.
Extras:
1.  Florida A&M's band has been suspended after a drum major died with suspicions of hazing.  Story