Trina Braxton is a free woman (almost) and making the most of her new single status by nabbing a Ken-like cutie for her new video for her single "Party Or Go Home."
We've got the first look at the pretty reality star's new video inside...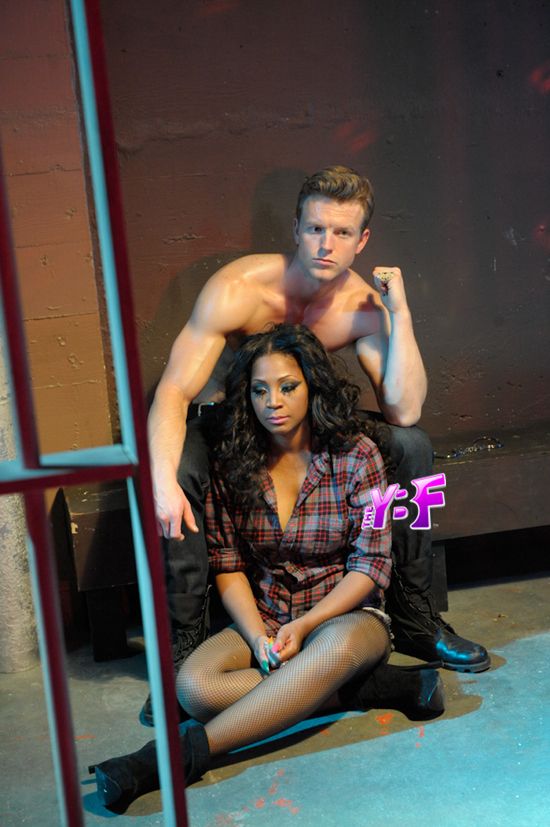 Trina tapped photgrapher Derek Blanks to shoot her new music video yesterday in Atlanta at Tim Barrett Designs.  And she made sure to make an interesting choice for her leading male.  The dark blonde modelesque guy was Trina's steamy partner in her handcuffs and jail cell scene.  Not surprised by that one: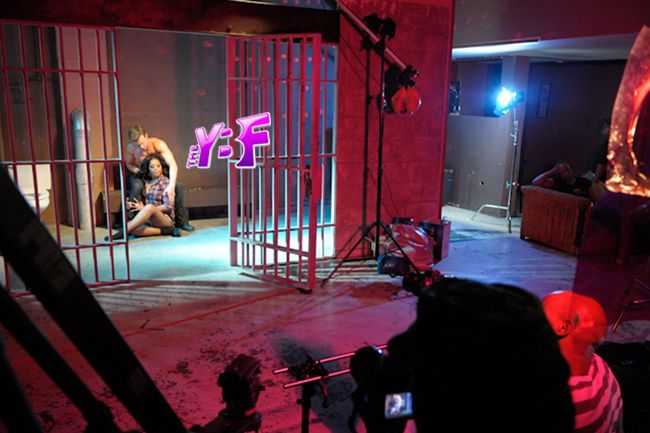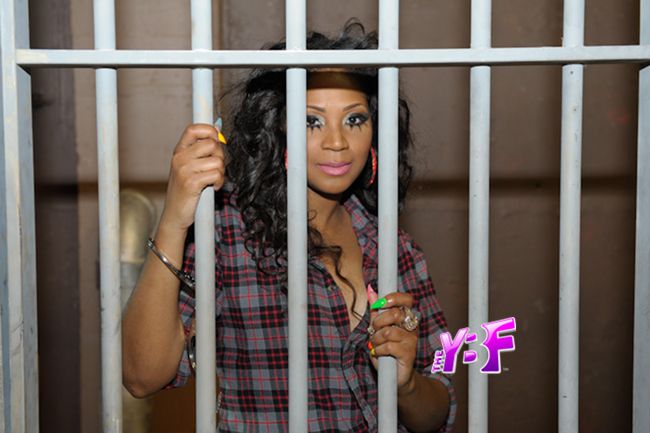 Chick loves her dramatic makeup doesn't she?  She rocked neon extra sharp nails and short cutoffs and a plaid button down for her colorful look.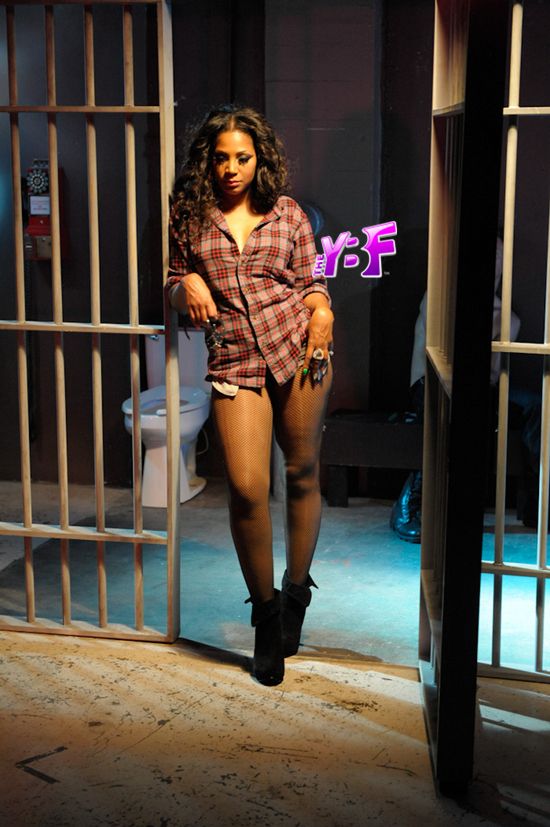 Trina posed it up with the production crew, and even had her sisters Towanda & Traci on hand for moral support.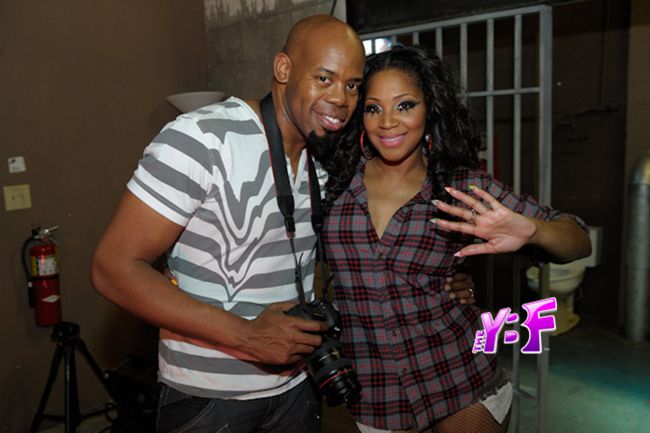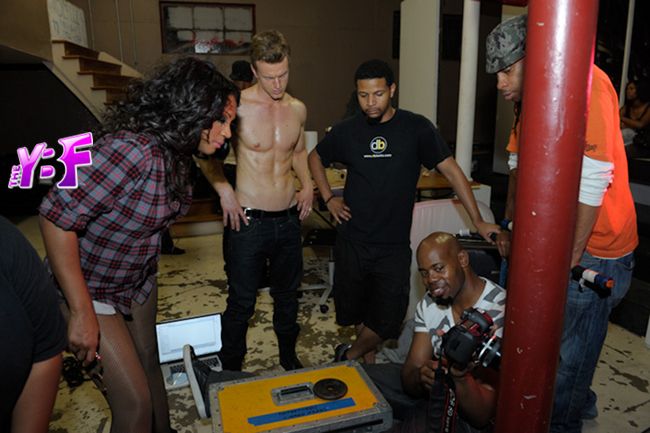 Not mad.  Gabe who?
Photog: Paras Griffin