Day 2 of Coachella popped off with Azealia Banks hitting the stage for her first ever official US performance.  And the number of folks hitting up her tent was bananas. 
Pics & video inside of the Harlem chick bringing crazy energy, plus Usher and his girlfriend Grace Miguel and Rihanna all taking in the performances as well....
Well that's classy Usher.  The "Climax" singer was spotted aboard one of the carnival rides at the A/X Armani Neon Carnival party during Day 2 of the Coachella Music Festival in Indio, Ca.  And he was spotted giving middle finger action to the crowd below. 
His curly haired girlfriend Grace Miguel was also on the mix: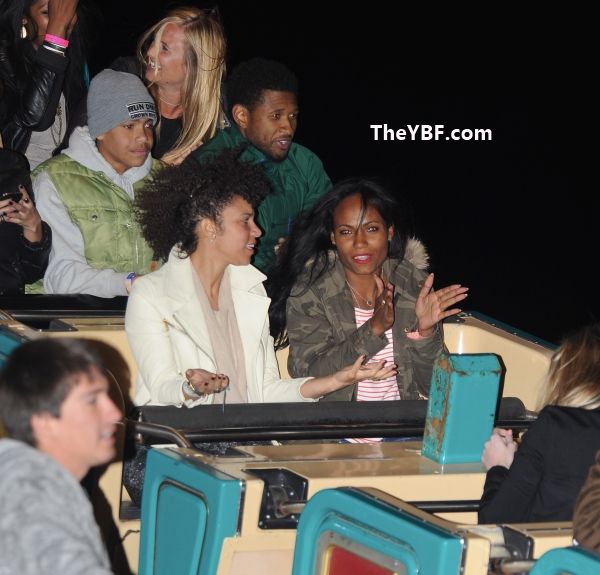 Ursh was there to hit the stage with David Guetta to perform their tracks together:
And over in the
A purple wigged Azealia Banks took over for the rap lovers.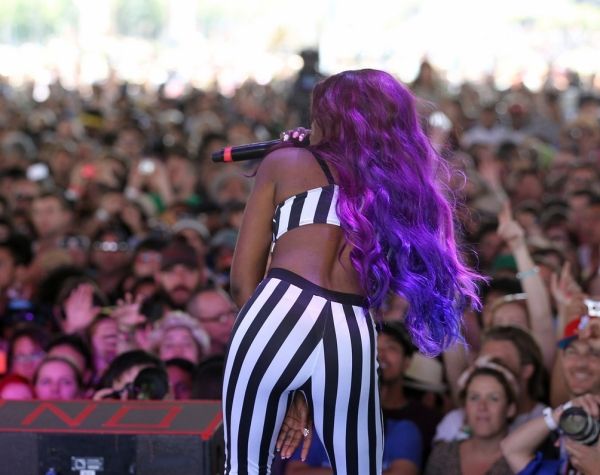 She doesn't have an album out yet, but rap lovers and indie sites are pretty much praising her as the second coming of real rap--without the pop star antics, lyrics and beats.  So that may explain why she had one of the largest crowds to gather so far this weekend.
Billboard said: Playing to a packed house at 3pm, Banks performed to her largest crowd ever, assuaging them with bass-heavy beats and raunchy rhymes.  (Azealia later cleared up the technical difficulties saying her DJ accidentally skipped 2 tracks..so she just went with it.)
The L.A. Times reviewed the show saying:
She was four bars into her single "... up the Fun" when she flexed just how skillful her rhymes were: precise, full of grit and wholly original in a way that can't be learned or rehearsed, despite what a few of the new ladies (er, Kreayshawn) on the scene might think.

Her set conjured up a sweet era of mid-'90s rap when under-appreciated fem-cees like Foxy Brown, Da Brat, Charli Baltimore and Rah Digga along with singular forces like Missy Elliott, Lauryn Hill, Queen Latifah and, yes, even Lil Kim, represented the girl who got down, dirty and raunchy but never dived too deeply into the waters of pop in search of hits.
Word.  Check out her energetic performances of "212," "F*ck Up the Fun," "Firestarter," and 'Barbie Sh*t" below:
Not gonna lie.  I'm starting to like this chick.
Macy Gray also hit the stage: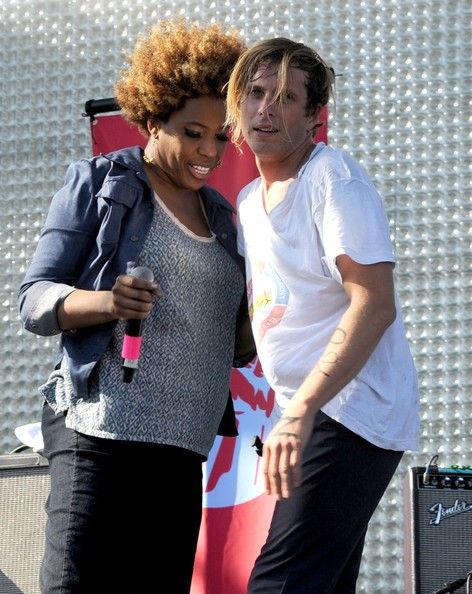 And Rihanna was spotted taking in the shows as well yesterday with her bestie Melissa: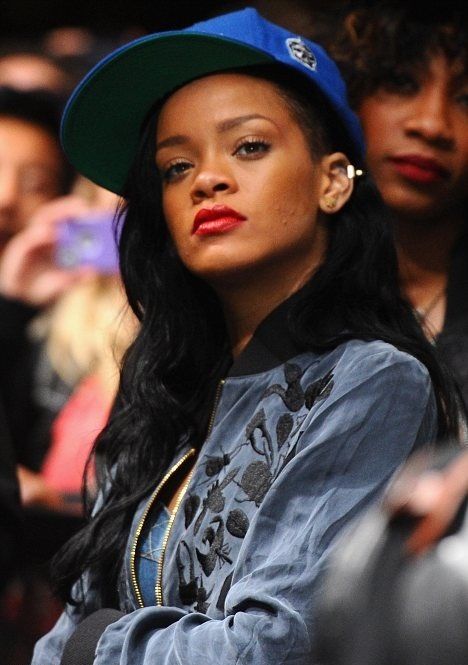 And speaking of Rih she seems to be enjoying her downtime back home in L.A. as she tweeted pics of her hot (denim) bikini bod  laying out in the sunshine:
Rih is set to return to the "Saturday Night Live" stage for musical guest duties on May 5th.  Giants Superbowl champ Eli Manning is hosting.  And I have a feeling we'll be seeing Rih in a sketch or two again...
Pics: Twitter/SPLASH