Cassie's prepping for her big return to "106 & Park" next week.  So she was spotted grabbing a sandwich...and a cig...before rehearsals in L.A.  Pics, plus Jennifer Hudson heading to the mall, inside...
Seems like somebody may have a little case of the nerves.  On April 23rd, Cassie will return to the same live stage that almost ruined her whole "career" back in 2006 when she gave a far less than stellar performance of "Me & U".  And yesterday, the pretty model was spotted out in L.A. gearing up for rehearsals...cigarette and Subway sandwich in hand:
Oh Cass...those Ciggies will not do anything good for your voice.  And we all know you can't afford for anything else to make that voice sound...the way it does.
Loving the black and green Celine bag though.
Elsewhere in Cali: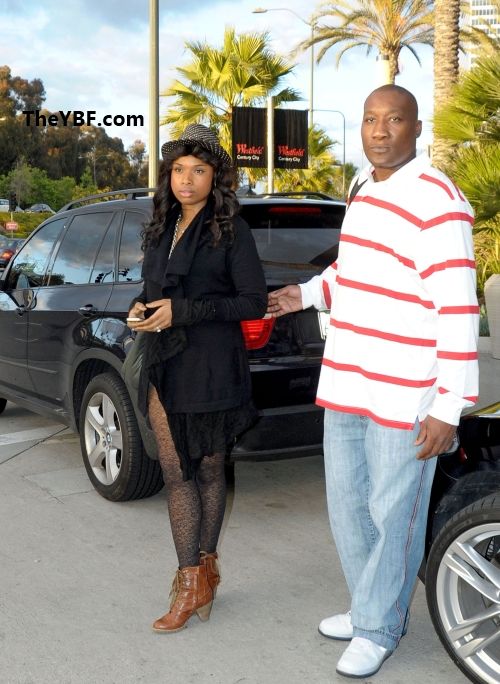 Jennifer Hudson was spotted making a quick shopping trip to the Westfield Century City Mall in Los Angeles yesterday.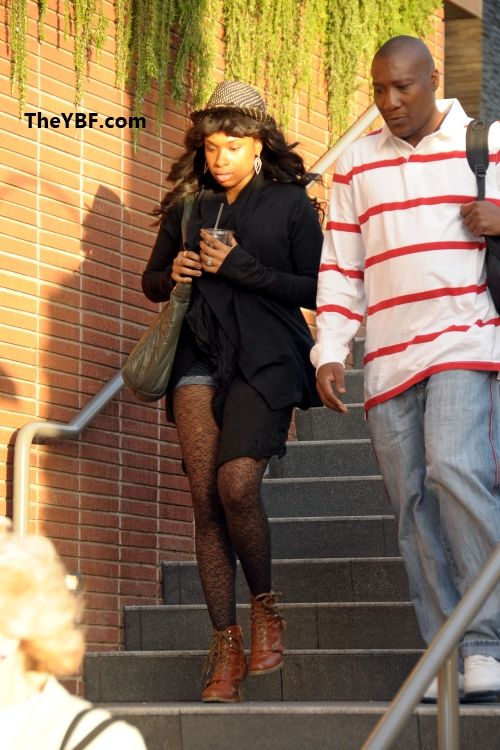 She rocked an interesting look of cut off shorts and printed stockings and a black sweater and hat for the occasion.  Very L.A.  Jenny recently returned to the "American Idol" stage to perform her "Think Like A Man" track with Ne-Yo.
Pics: FAME/Pacific Coast News