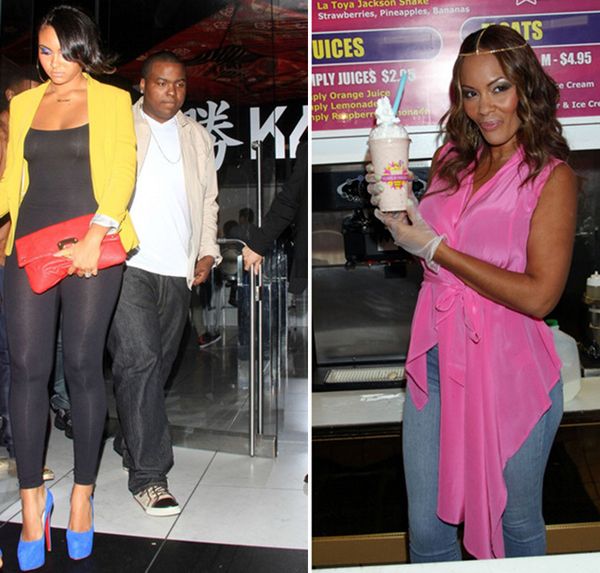 Looks like "Basketball Wife" Evelyn Lozada is passing down her milkshake skills on how to bring the boys to the yard.  Because her daughter Shaniece was spotted out wining & dining with singer Sean Kingston last night in L.A.  He def has a type doesn't he?
Pics inside, plus Evelyn mixing up her very own Million of Milkshakes concoction...
22-year-old "Beautiful Girls" singer Sean Kingston looks like he's really moved on from stripper Maliah...to Evelyn's gorgeous 18-year-old daughter Shaniece Hairston.  Outside of Katsuya in L.A. last night, the two were spotted leaving dinner together, and Sean wasted no time tweeting about their date: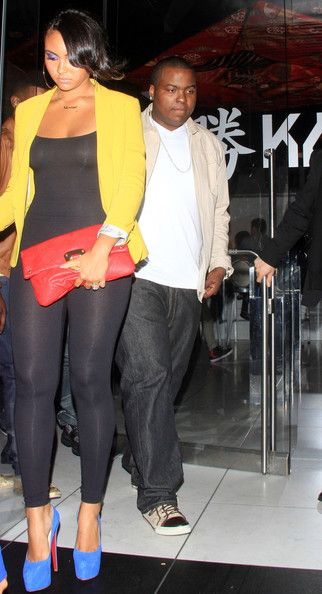 Sean tweeted the above pic of the two cuddled up over his cell phone and said, "Me and the beautiful @shanieceh at Katsuya living."
But since her mama Evelyn (and some other friends) was right there as well, not sure how much of a "date" this actually was: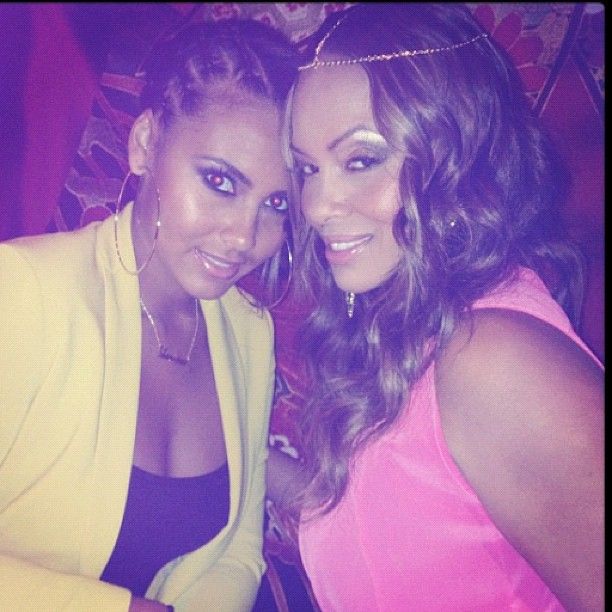 But you never know....
Earlier in the evening, Eve stopped by Millions of Milkshakes to mix up her very own signature concoction: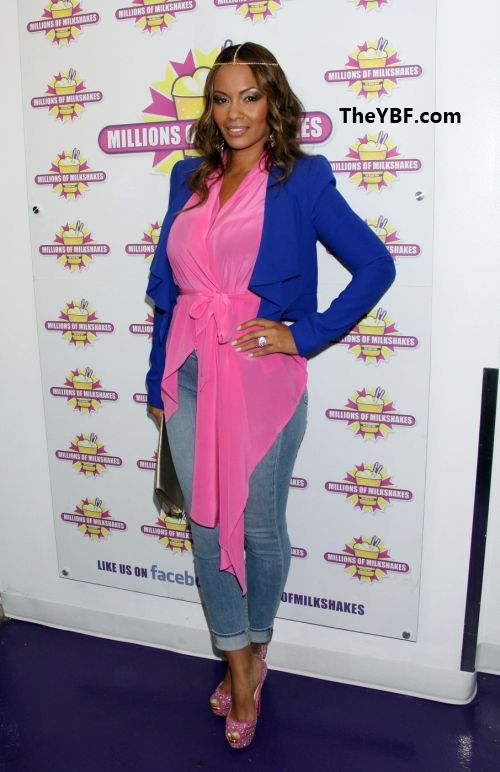 Rocking a headpiece, pink blouse and matching pink sparkling Louboutins with a blue blazer, Evelyn whipped out her "Non Muthafu*kin Factor" milkshakes.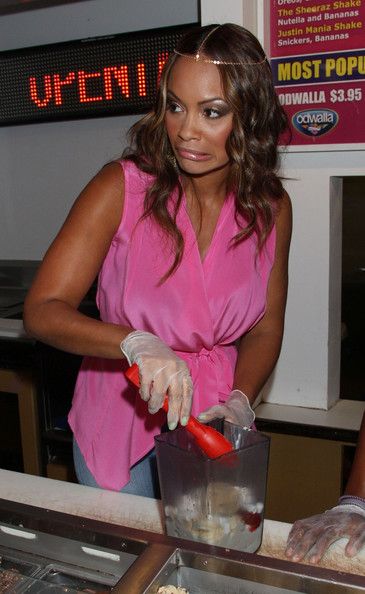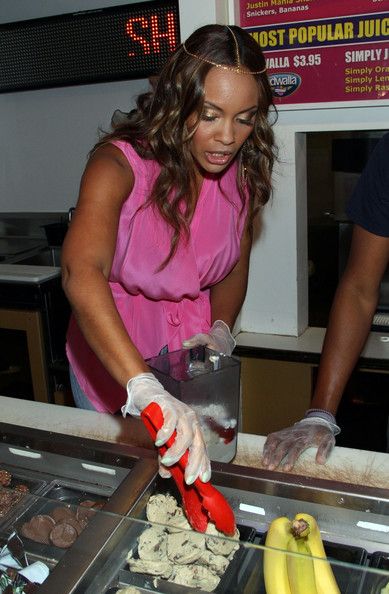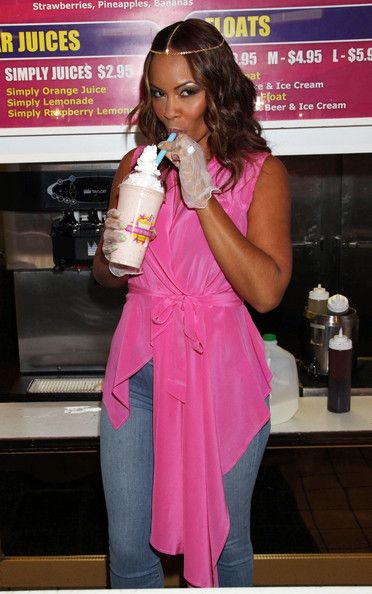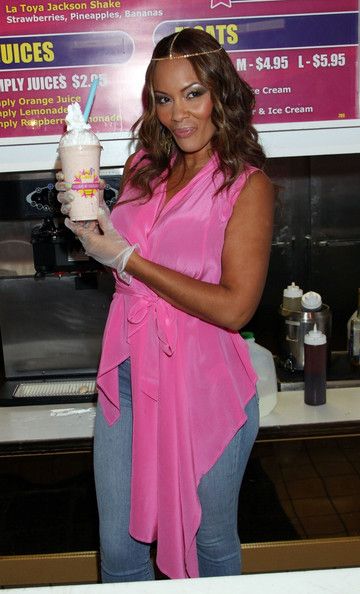 That ought to be....interesting.  Eve, Shaniece & Sean Kingston later partied it up with Evelyn's favorite girl, Rihanna. 
But Evelyn still found time, in the midst of a long night, to throw shade at frenemy Jennifer Williams.  When one of her followers tweeted her a pic of Jen, who they had just spotted, in her "lame ass car," Evelyn responded with, "In her 2006 Bentley." 
Ouch...