Think Like A Man actress Gabrielle Union was spotted at The Grove yesterday having some fun in an interview with Mario Lopez for the show EXTRA. See the pics inside...
Gabby Union made her way to The Grove to promote her latest flick, Think Like a Man.  The gorgeous gal rocked jeans and a coral blazer over a white tee and green & blue shoes.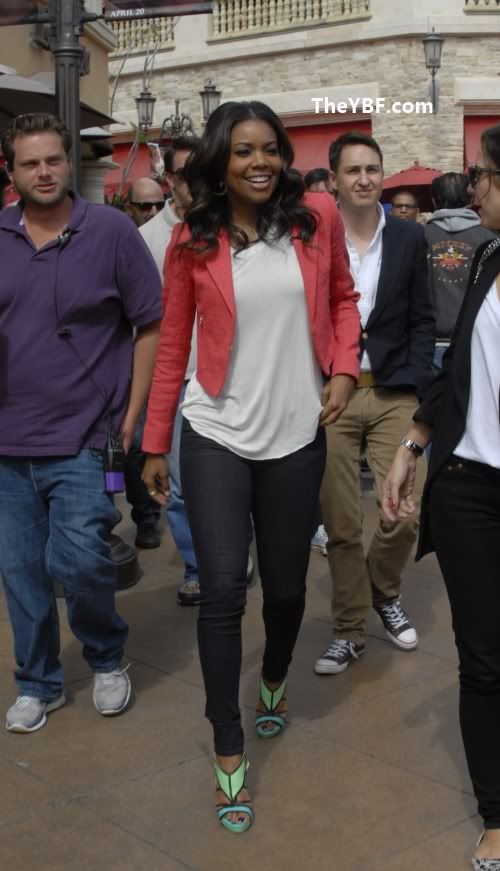 She recently said she enjoyed the cast and working with friend Regina Hall.  "When you have intimate knowledge of people, especially the awful relationship stuff, it tends to lend itself to humor. Regina Hall and I have been friends for a long time. She was around for my marriage folly, which is the nicest way I can describe some of my marriage [to ex-NFL player Chris Howard]. She's got a lot to joke about with me."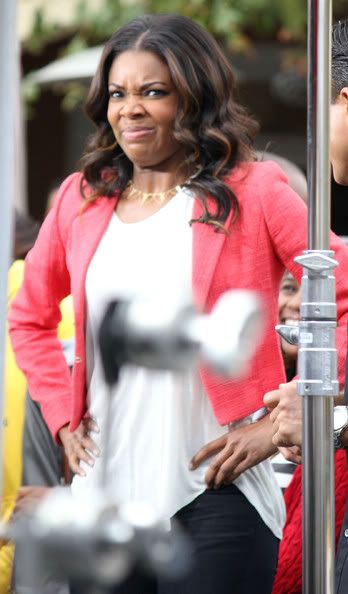 When asked about her experience with divorce, she told ESSENCE, "I think after divorce I've learned 1,001 lessons .You just have to be very clear about what you want and what you need. More than anything, my rule is to be incredibly honest."
Good advice.
Watch behind the scenes of her taping here:
Photos via Splash/Zimbio