Did rapper Drake profess his love for Aaliyah by getting her face INKED on his back? See the pic inside and get deets on Lil' Kim working on new music and her first promo pic...
Rap icon Lil' Kim is prepping for 2012 with a new record label announcement (at the top of the year) and a new single and EP. 
She recently released a fab promo pic from the untitled EP. Styled by stylist Jason Rembert, she rocks Christian Louboutin heels and a staright-from-the-runway one-piece by 'The Blonds.'
Hmmmm.....cute pic.  But does Lil' Kim have the fanbase to reach the top again?
In other rap news.....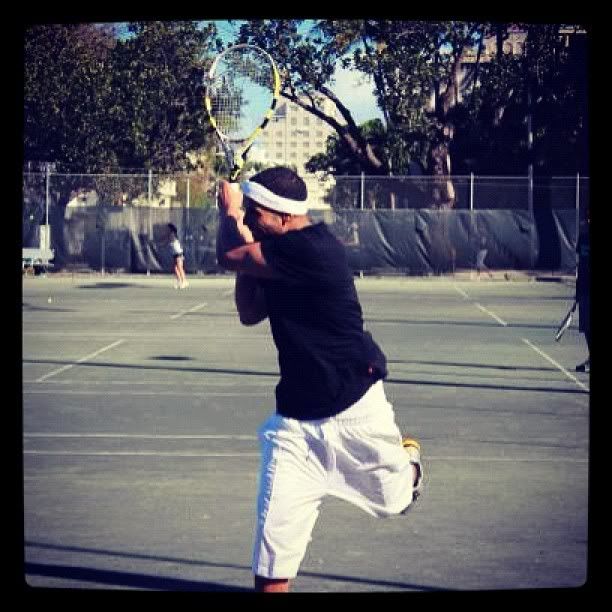 Apparently Drake's not cool wih face tattoos.....but other body parts are fine.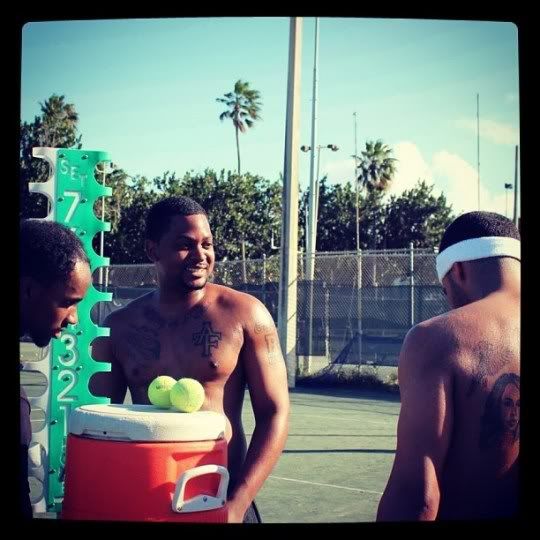 The rapper (shown on the far right) got a photo of what folks are saying is Aaliyah (with wings near her forehead) inked on his back. You may remember Drizzy had a serious crush on the singer. 
At least it wasn't on his forehead.
Photo via Mike Antonio