"Basketball Wife" Evelyn Lozada made her way to G5 strip club in Miami Saturday night.  And since certain rappers have been dropping stacks left and right on stripper booty...Evelyn decided to take a break from her wedding planning with Chad Ochocinco to drop a few G's herself.
NSFW pics inside...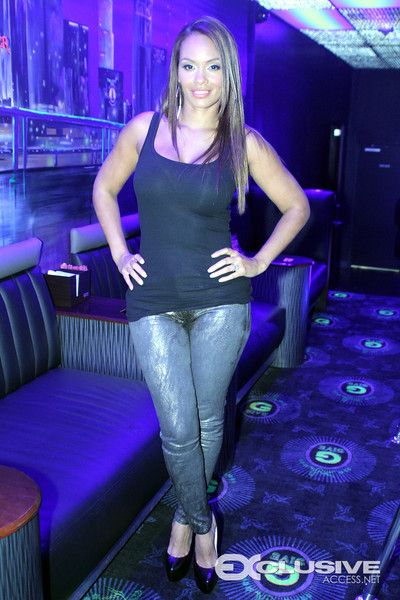 Evelyn Lozada made the most of her Easter weekend by giving to these in need.  Strippers to be exact.  She took her talents to the pole to drop over $2,000 in the g-strings and booty cracks of Miami's finest:
Ew.  Does this chick have a book written on her body?  I mean, damn.  An excerpt should have been considered at least.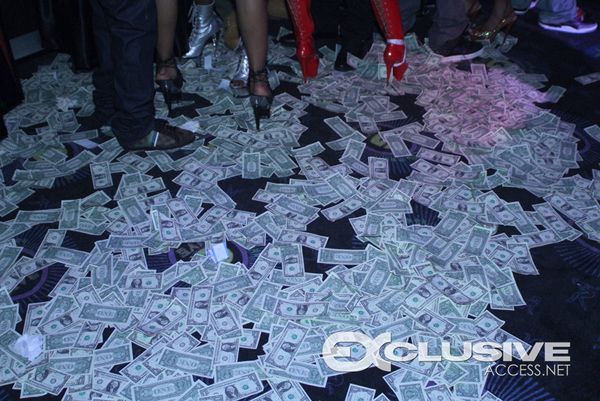 Money on the floor...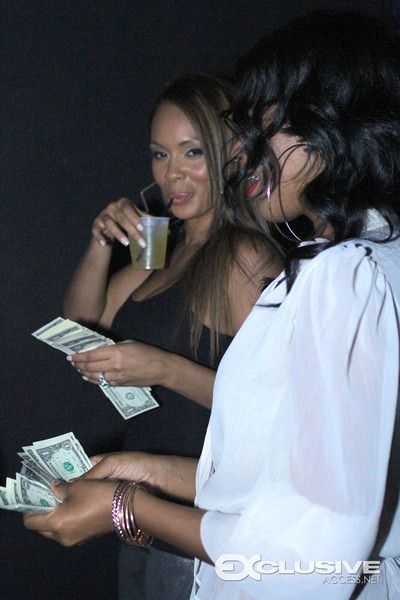 Thanks to Evelyn and her friends making it rain.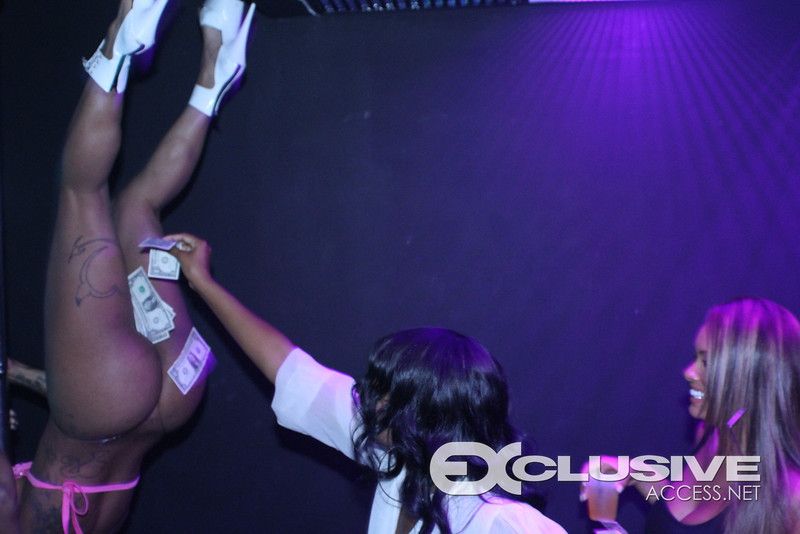 Oh...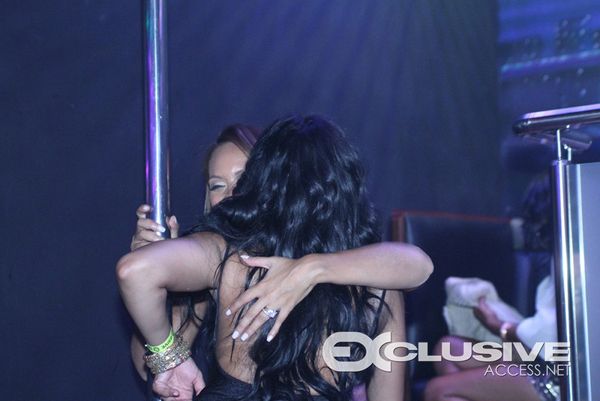 And when Evelyn decided to play around on the pole herself, the stripper chicks offered up hugs and support.  Strippers with hearts.  Gotta love it.
 
Pics: Thaddaeus McAdams/ExclusiveAccess.net