President Barack Obama led his family on a walk to Easter church services yesterday morning at at St. John's Church in Washington D.C.--just one block from the White House.
Pics of the FAB First Family inside...
First Lady Michelle Obama rocked a purple Thakoon frock, a cropped black cardigan and black flats for her stroll to church on Easter Sunday.  Her Presidential hubby looked equally dapper, as usual, and their daughters Sasha and Malia looked their usual cute selves.  Loving this yellow on little Sasha!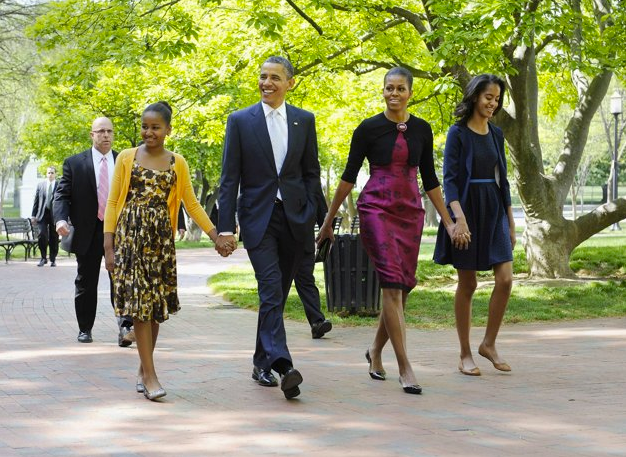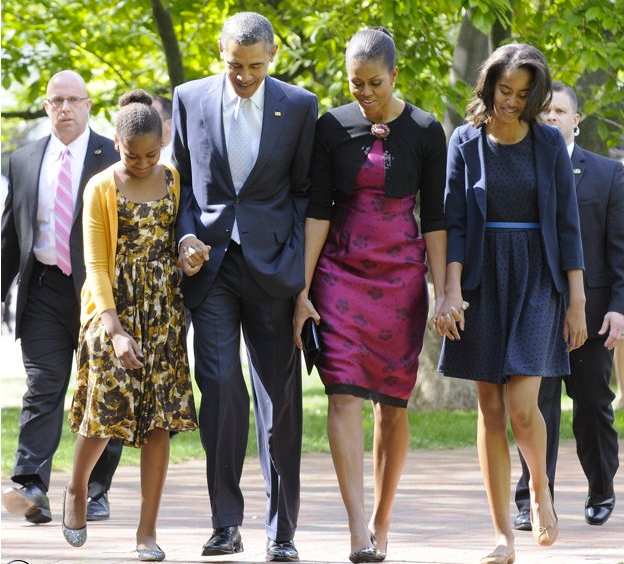 The Fam held hands and told the crowd Hapy Easter as they walked back to the White House.  It was the First Family's second time attending Easter services at St. John, D.C.'s historic church. 
Check out video of the Obamas making the shot walk HERE.
And later yesterday afternoon, First Lady Michelle celebrated with military families, as the families of those serving tin the military are one of her main causes she has upheld during the Obamas' reign: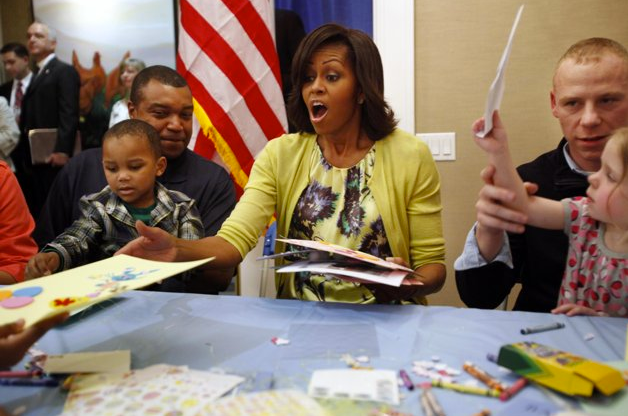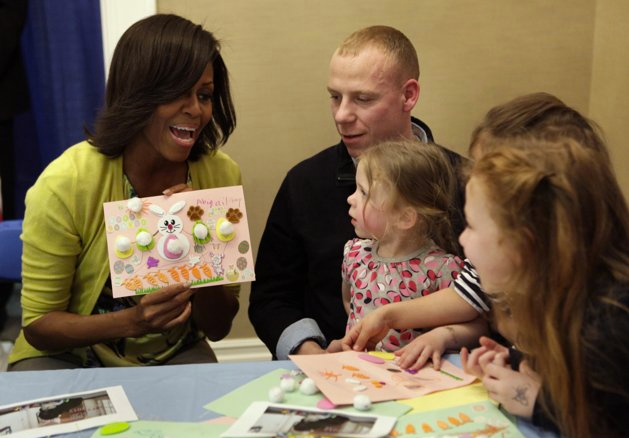 The kiddies and their fams got to make Easter arts & crafts and have some fun with the First Fam at Fisher House.
Prez O tweeted the below pic of First Dog Bo, saying, "Bo takes his inspiration from the Easter Bunny":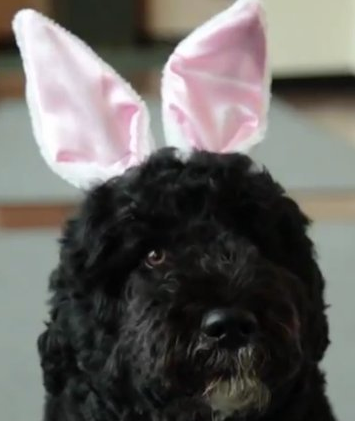 Cute!