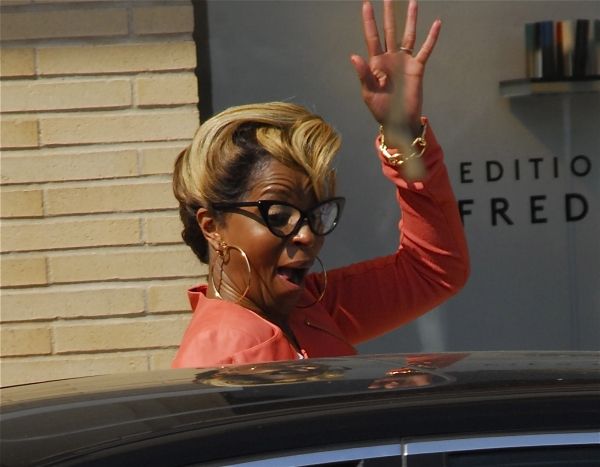 Rocking a coral cropped blazer, electric blue skinny jeans, her black Birkin and her fave Hermes belt, Mary J. Blige was spotted out in Beverly Hills yesterday on a shopping spree.
Pics inside, plus "Love & Hip Hop" star Yandy Smith's rendition of Mary's now infamous Crispy Chicken BK commercial....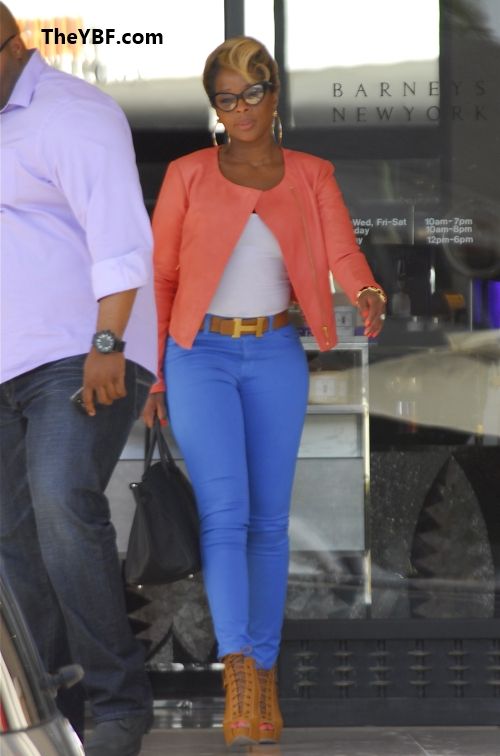 Mary J Blige was spotted lunching at Mr. Chow yesterday before hitting up Barney's & Fred Segal for a little shopping: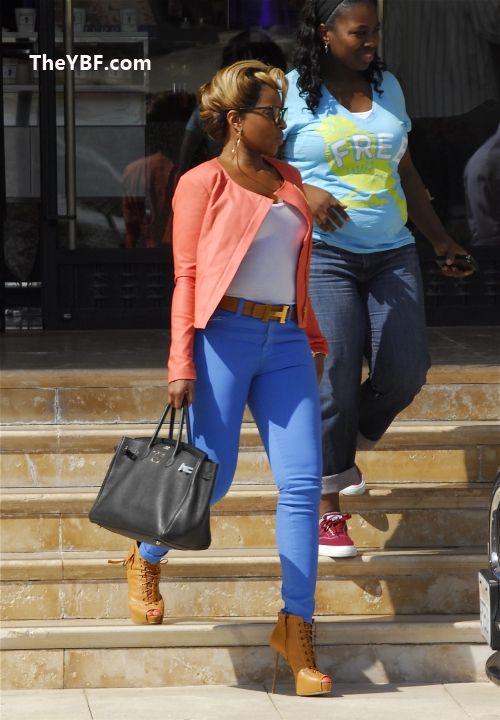 She hopped into her awaiting SUV after stopping to say hello to fans and even waving to the paparazzi.  Mary is set to co-star in th upcoming musical film, Rock of Ages (April 15), which also stars Tom Cruise, Julianne Hough, Malin Akerman, Russell Brand & Alec Baldwin.  Check out the trailer below:
Meanwhile, the allegedly pregnant (but still hiding it) "Love & Hip Hop" star Yandy Smith rolled up to Hot 97 studios last night to participate in their Chicken Idol contest.  The silly competition is all about people giving their best rendition of the now infamous "Crispy Chicken" song that Mary J Blige performed for that leaked Burger King ad.
Check out Yandy's skills below:
Pics via SPLASH